Newest Djchihuahua reviews & complaints
puppy
Dee backed out on my chihuahua at the last minute after I had already scheduled a plane flight and hotel reservations to pick him up. I told her I needed to see the vet report before paying the final fee. I need the vet report to take the puppy back with me on the plane and to enter my condo association. She said she would have the vet report on May 1 and I planned on paying the remainder on May 2nd. She charged me 150.00 extra for the vet report. She sent me pictures of another dog throughout the transaction and gave me differing dates of birth for the puppy which is important because the puppy needs to be 10 weeks old to fly on Delta. So, I was a little skeptical if this was a scam and asked many questions. Dee was offended by my questions and didn't understand that buyers want to make sure they are not being scammed when making deals over the internet. So, I didn't receive the vet report by May 2nd when my payment was due. She said she had to reschedule the vet appointment to May 6. I told her I wanted to see the vet report before paying the remainder 1250.00. I told her I would bring cash when picking up the puppy because Dee was worried the payment wouldn't clear in time through Paypal. She then cancelled the transaction on May 3rd claiming she was offended that I was implying she wasn't be honest. I have emails to prove all of this. She did refund my 250 deposit but refuses to reimburse me for my trip costs of $1500.00. She was very confused throughout the whole transaction and should realize that she created the climate of mistrust. There is no reason she couldn't take cash since she couldn't prove the health of the puppy 1 week before pickup. Of course a buyer is going to wonder what is going on when the breeder can't issue a health report on time with 8 weeks notice. I made a complaint to the BBB and plan to file a lawsuit to be reimbursed for my travel costs and court costs.
DJChihuahua.com
Susan TheGroomer
0 contributions
CONTRIBUTE
REVIEWS
PHOTOS
EDITS
Here are the reviews you've posted publicly. To add more, search for a place and click "Write a review."
Learn more

1 review
Dj's Premium Chihuahuas
Idaho Falls, ID 83402
★★★★★
I would like to share my experience with prospective chihuahua buyers who might get involved with DJChihuahua.com. I will be honest and tell it exactly as it happened. I live in New York, DJChihuahua is in Idaho. I found them in Dogster Magazine. They ship so I contacted Dalene Gee & husband, Joe. Their puppies were tiny and adorable. The pup I selected was $1375 plus $350 to ship. I put down a $250 Paypal deposit. He was too tiny to ship at 8 wks. so I waited and put down another $750. Still he was too small, Dee wanted me to fly there and pick him up. I was in love, so I booked a $500 flight and $115 hotel. Joe picked me up at airport, their home was clean, adult dogs and puppies seemed happy. I gave Dee the $375 balance in cash. One thing about the puppy troubled me. His eyes were not clear and very squinty. They said he was tired & would be fine by tomorrow. He wasn't but I thought he just needed some ointment.
We flew home the next day. Next day, I took him to the vet where I rent space for my grooming business. He is an old fashioned vet and has no modern technology. He said he was okay and gave me ointment. The eyes did not get better so I took him to a more modern vet who said I had a very sick dog on my hands with an unusually large open fontanelle and openings above both eyes and referred me to the Veterinary Medical Center of Long Island for a neurology and ophthalmology consult. They have the most updated technology and he was diagnosed with HYDROCEPHALUS in which the spinal fluid backs up and crushes brain tissue. The only help is surgery inserting a shunt into brain. I was devastated. The vet spoke to Dee on the phone and told her the findings and emailed the diagnosis. I told Dee I could not keep the pup and she wanted him shipped back. Too tiny to ship to me but not too tiny to ship back to resell! She accused me of having the vets in NY lie for me because I changed my mind about him. She said I was cruel and insensitive and he was perfectly healthy. I contacted the Idaho Falls ASPCA and they made a visit to her home and insisted she bring him to a vet. The vet reported he had PROBABLE HYDROCEPHALUS (no modern technology) since he was not exhibiting the signs yet, he gave a health certificate to resell. My total expenses for this horrific experience were a total of $2606.38. Dalene Gee became accusing, vicious, combative and threatening. She has only given me back $1200 because she says I have to take responsibility! I also opened a case pending with AKC. It was her ignorance, deceit, and greed that caused me such emotional and financial loss. She never apologized or acknowledged that the pup was very sick! I pray she doesn't resell him. I hope that you will be well advised if and when you choose to buy a puppy from DJ Chihuahua!
1

2

Earth
The complaint has been investigated and resolved to the customer's satisfaction.
Djchihuahua has left an official reply on this complaint.
This review was chosen algorithmically as the most valued customer feedback.
I purchased a chihuahua from Dalene Gee of djchihuahua.com. The dog died not 3 days later due to Parvo. I tried to contact the owner Dalene Gee and was told "too bad that's the chance you take." This is the most outrageous experience I have been through with a dog breeder. I then did some research and found that she runs a filthy puppy mill in Idaho and has done this several times in the past to other people.
Read full review of Djchihuahua and 18 comments
Is Djchihuahua legit?
Djchihuahua earns 92% level of Trustworthiness
SAFETY NOTICE: ComplaintsBoard has analyzed Djchihuahua and determined that it has perfect credibility and is completely trustworthy, with a legitimacy rating of 92%.
We found clear and detailed contact information for Djchihuahua. The company provides a physical address, phone number, and email, as well as social media account. This demonstrates a commitment to customer service and transparency, which is a positive sign for building trust with customers.
Djchihuahua.com has a valid SSL certificate, which indicates that the website is secure and trustworthy. Look for the padlock icon in the browser and the "https" prefix in the URL to confirm that the website is using SSL.
Our scan shows Djchihuahua website is free from malware and phishing activities, which are types of online threats that can include viruses, worms, Trojan horses, ransomware, and other malicious code, as social engineering tactics used to trick users into sharing their personal information.
Djchihuahua.com you are considering visiting, which is associated with Djchihuahua, is very old. Longevity often suggests that a website has consistently provided valuable content, products, or services over the years and has maintained a stable user base and a sustained online presence. This could be an indication of a very positive reputation.
However ComplaintsBoard has detected that:
Despite a high level of trust, our investigation found issues with Djchihuahua's service, including poor customer service, lack of accountability, and responsibility to resolve complaints. Customers may face long wait times for responses, receive generic or unhelpful answers or no response at all. Only 33% of 0 complaints were resolved.
There was some difficulty in evaluating or examining the information or data present on the djchihuahua.com. This could be due to technical issues, limited access, or website may be temporarily down for maintenance or experiencing technical difficulties.
Djchihuahua.com has relatively low traffic compared to other websites, it could be due to a niche focus, but could also indicate a potential lack of traffic and popularity. The djchihuahua.com may offer a niche product or service that is only of interest to a smaller audience.
Djchihuahua protects their ownership data, a common and legal practice. However, from our perspective, this lack of transparency can impede trust and accountability, which are essential for establishing a credible and respected business entity.
Our Verdict: Djchihuahua is highly recommended company, but beware of poor customer service. Their 33% Resolve Complaints rating is a cause for concern. We advise using their services securely and reviewing complaints beforehand.
Collect Your Trust Badge
Be recognized for outstanding customer service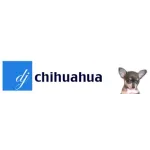 Djchihuahua

contacts
Website
www.djchihuahua.com
We are here to help
19 years' experience in successful complaint resolution
Each complaint is handled individually by highly qualified experts
Honest and unbiased reviews
Last but not least, all our services are absolutely free