Depop
-
money is not being put into my bank account
on july 22 i sold a magazine for $16. as of august 11 the money has been stuck in depop payments an not in my bank account. i have supplied depop with all information accounts been verified all sale sold receipt e mailed . i never get a resolution they just keep repeating i need to send them the same info over an over again. they do not have a phone number and i am now worried depop is a scam site. please someone help me on this. thank you
Desired outcome: resolution want the depop payment money in my verified bank account
Depop
-
@christopherrosso
This is Chris's Father.

Please cancel and refund both gift cards $150.00 and $299.00

Cancel Chris's depop account and remove my social security number, photo ID, bank info and any personal information.

Do not use or share my personal information with any third party or any website company.

I didn't Authorize or approve my personal information to create an account on Depop.

Please confirm this email to refund full money and cancel unauthorized account 

Thank you,

Angel Rosso
Depop
-
Unauthorized transaction
I have an unauthorized withdrawal for $193.37 out of my checking account. The transaction is pending, and will actually be taken tonight. I am filing a fraud claim with my bank, as it seems my ATM card has been compromised. The information says only DEPOP LOC [protected] NY. I called the number and there is a recording stating that the number is no longer valid, and I that I need to go to a website of which name I cannot understand. Sounds like Etsy, Epsy, or SC. I obviously am not giving my card number or bank information on this complaint, but my contact number is [protected]. I would like my money back!

Deborah Jacinto
Desired outcome: Refund my bank account
This review was chosen algorithmically as the most valued customer feedback.
Dear Sir / Madam, I am writing to you to raise an issue about: Shopping The issue that I have experienced was: My account has been hacked. The email address was changed on 21.06.2022 which I received an email from Depop to confirm. I had not changed my email address and I had no requirement to do so. I contacted them today to report this and have been...
Read full review of Depop
This review was chosen algorithmically as the most valued customer feedback.
I do not have an account with you and I didn't buy anything on your site. However, my credit card was charged twice for a $200.34 amount and $137 amount on Saturday. How do I get money back from this and stop this payment? It was charges on the 18th of June
Read full review of Depop
Depop
-
Thrasher hoodie product is not describe as mentioned in description.
Item is not describe as mentioned in description very far off I'm very dissatisfied I want a full refund of my money sellers is not cooperating there's a hole and paint stains in the item that purchased which was not mentioned too me at all it was rated 9/10 for condition of the item it I as by far way off more of a 3/10 he said it was flawsless but clearly it is not!
Desired outcome: Full refund of $50.34
Depop
-
Locked out of my account
So I had an account on depop with my email weird. Little.Angel0.[protected]@gmail.com (I made it in like 6th grade it's so embarrassing) but I was trying to change my username but I must have clicked something wrong because I accidentally clicked save on the wrong age and now am locked out of my account and I can't even log into a different account on my phone because it recognized my device.

The reason I'm really stressed about this is because I made a purchase on the account and even when I still had the account it hadn't been shipped, so I'm kind of scared it won't get shipped and ill lose my money. Please give me my account back! :(
Desired outcome: please give me my account back :(
Depop
-
Payment
I sold an item a month ago and my payment will not release to my bank account, it keeps being pushed to the next day everyday. I have sent an email 4 times, and I get an automatic response with generic information. I need a human to reach out to me on why I am not receiving my payment. All my information is correct and up to date.
Desired outcome: money released to my bank account
This review was chosen algorithmically as the most valued customer feedback.
wellhellomarylou is the seller i bought from. I tried messaging them several times as i have not received my order yet. I bought it from a Uk seller and I am from canada. I would like help please - thank you
Read full review of Depop
Depop
-
money sent to another bank account holder by accident
dear depop,

i have a very serious issue and i need your help urgently please

yesterday 22/02/22 , i had received money (98£) to be precise from using your app and selling clothes. The issue i made was that i had connected a bank account by mistake that was not my bank account so i have not received this money and it has gone to some random person. if you could please help me out as soon as possible as i need this money urgently and if you need any more details of this incident please do feel free to contact me. my account is Jack_scanlon. the account i sent it to ends in ****0505 and the sort code was 60-01-39 - this is not my ACCOUNT

thanks

jack scanlon
Desired outcome: get my money back please or contact the person who has the money or tell me his details
This review was chosen algorithmically as the most valued customer feedback.
I bought a telfar duffle from a seller and after I bought it they erased their account and the items. I want a refund immediately. I have all the proof and want the money back ASAP.
Read full review of Depop
This review was chosen algorithmically as the most valued customer feedback.
English version I had my Depop account hacked, someone sold fake items to a person who never received their item. Depop sent all the emails notifying me of the dispute in my spam, so I never received them and I only heard the news in a letter I received in the mail informing me that the situation was in the hands of a bailiff. Now I owe money to PayPal for...
Read full review of Depop
This review was chosen algorithmically as the most valued customer feedback.
I have been a Depop buyer for many years with no problems. I had planned to begin selling there also. Yesterday I had a message pop up asking for my date of birth. I sent it to them and they said I am underage and suspended my account. They want a photo of my ID which I am not comfortable sending them. I told them if I were underage when I opened my account...
Read full review of Depop
Depop
-
Deposit Scam
My son made his first sale on Depop recently and was told that he needed to pay a $250 refundable deposit in order to receive his payment. He was emailed by someone claiming to be Emily from [protected]@yahoo.com and told he needed to pay $250 through a cash app, then he would receive his payment AND get his deposit back.

His item was delivered to the seller, and the seller paid, but Depop won't release his funds into PayPal until they receive this deposit.

This supposedly mandatory deposit isn't mentioned at all in Depop's terms of service statement.

The email is highly suspicious and looks like a scam, but I'm unable to contact anyone at Depp. The phone number listed isn't operational.

We haven't paid the ransom deposit and my son's money is still being held.
Desired outcome: Pay my son!
Depop
-
Shipping
As a seller, I sold a poster to a customer and for some reason the shipping label wasn't able to download nor print when I needed it. So I sent it with my own shipping sticker that I had to pay for out of my own pocket. I sent my customer the tracking that I got when I sent the order so she knows when it arrives. I also have a copy of it so I can check when it arrives as well but I would like some of my money reimbursed since I ended up spending the amount that I made from the transaction to pay for the shipping. Thank you for your time.
Desired outcome: My customer is able to see that I have shipped it, and I get some sort of reimbursement
Depop
-
My daughter is banned
My daughter has been given a lifetime ban on depop. It was sometime ago when she was selling rucksacks which were similar to Cancun but she was not selling them as fakes, She was outright banned so set up other accounts which have also been banned. Today's ban was for buying through goods and services because her PayPal didn't have enough money in it and topping up would take a few days. She is a very talented and creative young girl working towards making her own clothes and selling them. She is very interested in fashion and has an eye for buying and selling. She is 18, was not aware she was anything wrong with her first ban and since then you have banned her for trying to continue to sell on depop. I feel a lifetime ban for these reasons is unnecessarily harsh and unfair. If possible could you please reconsider allowing her to re-open her account. Her name is Nicole Brown, [protected]@hotmail.co.uk, [protected]
Desired outcome: Reinstate depop account
Depop
-
non payment
Sold my first item on Depop on December 13. Updated status of item to 'shipped' as recommended by the site to accelerate payment.

I lived close enough to the buyer to drop it off myself, so they have had the item since December 14 and I still have not seen my payment come through on paypal from depop. They have almost no information on how to speak with, or get in touch with someone directly and it has been well beyond 10 business days.
Desired outcome: To get paid.
Depop
-
Fees
Date of Incident 11/28

I'd like to ask a question? Why if I ship internationally does depop charge me 10% off both the shipping and the item cost. It should just be the cost. Why do I have to sacrifice because my shop reaches more people. The only reason why I have begun accepting international buyers is that it's harder to find my shop thanks to the new update on the app. Please only take your fee off of the item cost, not the added shipping. Shipping internationally is the same as shipping locally. Why would you take your fee out of the shipping cost. That makes no sense and it is disrespectful to sellers and buyers. Please fix this.

My depop is @maddiechristina. I will be expecting an email from you soon.
Depop
-
customer service
an item was sold to a member and payment received through paypal. I was also charged a 15$ shipping fee. The item was never sent and member was refunded through a dispute through paypal.
I have been talking to Depop for months now through email. Because if dispute there is no clear reversal on my paypal screen. I have an email from paypal that I screen shot and sent and a history of my my account that i sent to Depop that is so far not being excepted.
There is actually so much I have sent them as proof and i can not get my 15$ back.
I think it would even be clear that their sipping label was never used and they were never charged from USPS for me to send a package I never sent. They could also check with the person I sold to, who did get a refund.
But no they continue to play games and ask me to prove something that ihave sent everything I could to them.
Sounds like a big company stealing from 16 years olds ( my daghter)
Depop
-
depop
I have emailed 3 times now. I NEED HELP RESETTING MY PASSWORD. The password reset link does not send out an email and there is no way to troubleshoot password recovery. There is no direct contact for Depop which is very frustrating and really elementary. If you are going to have a business/app you should have AT LEAST a contact phone number or email. At this point I couldn't even cancel my account if I wanted to. VERY FRUSTRATING!
We are here to help
16 years' experience in successful complaint resolution
Each complaint is handled individually by highly qualified experts
Honest and unbiased reviews
Last but not least, all our services are absolutely free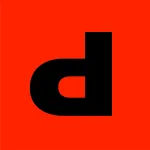 Depop contacts