Overview of CIG Financial customer experience
CIG Financial (cigfinancial.com) has received numerous consumer complaints, with many customers reporting issues with the company's auto loans. Common problems include difficulty reaching customer service and difficulty resolving payment discrepancies. Additionally, customers report that CIG Financial is quick to initiate repossession proceedings and unhelpful in finding solutions to resolve outstanding balances. Many customers feel that CIG Financial does not prioritize customer service or sympathize with individual financial circumstances. Overall, CIG Financial seems to have a reputation for being unresponsive and unaccommodating to customers.
CIG Financial complaints
1
Newest CIG Financial reviews & complaints
The complaint has been investigated and resolved to the customer's satisfaction.
CIG Financial has left an official reply on this complaint.
On 7/16 my car was repossessed for all of a day
On 7/16 my car was repossessed for all of a day. The lender wishes to charge me a 400$ fee in regards to this situation. After making a payment of nearly 600$. Im seeking for a full break down coast associated with the 400$ fee and in detail where in the purchase agreement that was agreed upon. If that is not provided within 7 business days Im requesting a full refund of the 400$ in terms of a credit on the account. 400$ is a ridiculous fee for a signal day and if they truly followed repo laws in the state. Account
Resolved
The complaint has been investigated and resolved to the customer's satisfaction.
Is CIG Financial legit?
CIG Financial earns 100% level of Trustworthiness
SAFETY NOTICE: ComplaintsBoard has analyzed CIG Financial and determined that it has perfect credibility and is completely trustworthy, with a legitimacy rating of 100%.
We found clear and detailed contact information for CIG Financial. The company provides a physical address, phone number, and 2 emails, as well as 2 social media accounts. This demonstrates a commitment to customer service and transparency, which is a positive sign for building trust with customers.
CIG Financial resolved 100% of 1 negative reviews, its exceptional achievement and a clear indication of the company's unwavering commitment to customer satisfaction. It would suggest that the company has invested heavily in customer service resources, training, and infrastructure, as well as developed an effective complaint resolution process that prioritizes customer concerns.
CIG Financial has claimed the domain name for cigfinancial.com for a long time, which suggests that the website is established and has a history of being in operation. This is a positive sign, as it indicates that the website has been around for a while and may have a reputation to maintain.
Cigfinancial.com has a valid SSL certificate, which indicates that the website is secure and trustworthy. Look for the padlock icon in the browser and the "https" prefix in the URL to confirm that the website is using SSL.
Our scan shows CIG Financial website is free from malware and phishing activities, which are types of online threats that can include viruses, worms, Trojan horses, ransomware, and other malicious code, as social engineering tactics used to trick users into sharing their personal information.
Cigfinancial.com has been deemed safe to visit, as it is protected by a cloud-based cybersecurity solution that uses the Domain Name System (DNS) to help protect networks from online threats.
A trust mark has been identified for a cigfinancial.com, but it is important to verify the trust mark and its source to ensure that it is legitimate. Ensure that the trust mark is genuine by clicking on it and verifying its authenticity through the issuing organization's website.
Cigfinancial.com regularly updates its policies to reflect changes in laws, regulations. These policies are easy to find and understand, and they are written in plain language that is accessible to all customers. This helps customers understand what they are agreeing to and what to expect from CIG Financial.
However ComplaintsBoard has detected that:
The website belonging to CIG Financial has a low number of visitors, which could be a red flag for users. However, it's important to conduct additional research to fully evaluate the website's legitimacy and trustworthiness.
Our Conclusive Verdict: After a thorough evaluation of this company, we highly recommend doing business with them. Our assessment shows that they are trustworthy, reliable, and committed to providing a safe and secure experience for their customers.
Collect Your Trust Badge
Be recognized for outstanding customer service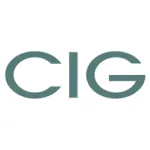 CIG Financial

contacts
We are here to help
19 years' experience in successful complaint resolution
Each complaint is handled individually by highly qualified experts
Honest and unbiased reviews
Last but not least, all our services are absolutely free