Overview of Carrington Mortgage Services customer experience
Carrington Mortgage Services, based on consumer complaints, has been reported to have numerous problems. Customers have expressed dissatisfaction with their customer service, claiming it is unhelpful and unresponsive. Their mortgage process has been reported to be slow and inefficient, causing frustration for borrowers. Many customers have also complained about improper handling of their accounts, including errors in payment processing and difficulty in obtaining accurate account information. Overall, it seems that Carrington Mortgage Services has consistently provided poor service and has left customers dissatisfied with their experience.
Carrington Mortgage Services complaints
43
Newest Carrington Mortgage Services reviews & complaints
Unexplained fee
On our mortgage statement under the "Transactions Since Your Last Statement" section I noticed a fee of $35.00 had been charged. The fee explanation read as follows: "Non Recv Exp - Recoverd Paid". I called the 800-561-4567 customer service number to inquire about the fee. The customer service agent said there was no way for him to look into what the fee was and that I would need to submit a fax inquiry to their Research Department to request an explanation. When I pressed him further to try and obtain a better understanding he said sometimes fees to have an inspector come out to ensure the home is still occupied are charged. In the almost 19 years that we've owned our home (this is under a VA Loan too) we have NEVER been charged any kind of inspection fee or any fees at all. This appears to have been taken out of our Escrow Account as well, which to our knowledge is to only be used for our property taxes on a bi-annual basis. We've submitted a complaint to the MN Attorney General's Office to request that they look into this as well.
Mortgage
For years I was with Chase. I was doing a modification with Chase and on the at it was to be finalized, my mortgage was transferred to Carrington. After trying to reach Carrington for several months to st a statement and to inquire about modification with Chase who would no not talk to me because "Carrington has to handle it"., they wouldn't honor Chase modification which payment would be $742 and told me now I would have to modify again and the payment would be $1100.00 ! How is this going to help me ! I have boxes of notes of every conversation . I am about to lose my house. Any class action suites out there?
Claiming escrow "cushion" needed for 2019 property taxes projection
Carrington Bought our loan in Novemeber, 2017 and since that time, our monthly mortgage payment has gone up 3 times, 1st, claiming our State Farm INsurance Home Owners Policy has lapsed requiring Carrington to pay an additional $241 to them on our behalf. We contacted State Farm who informed us that our policy did not in fact lapse and that the annual amount remained the same and was paid in full. I have a copy of all paper work needed concerning this complaint. 2nd, supervisor, TJ, claimed is was because the escro analysis was completed and it was short by $241 and when I offered to pay the $241 that was short, he said it would not change the monthly payment as it would just be added to the escro account. 3rd, the monthly mortgage payment went up another $5 per month and spoke with Lou who said that is was due to the Projection of 2019 Property Taxes and that an Escro "Cushion" was needed in order to meet this projection. Please can somebody advise me on this, is this legal? And if it is legal, what can we do to stop it from happening? Do we have any legal rights as a consumer? Thanks Kelly
Buy out from citibank
I got nervous when my mortgage payment wasn't taken out on time. I called Carrington and they said, "it in the process, no worries." by the second month things didn't feel right so I insisted on making a payment over the phone which they accepted. By the third month I'm starting to freak out and finally get a letter stating that I'm 2 months behind. I called them and they 'apologized for the miscommunication' then I found out that they had done the same thing to my 77 year old mother and recent widow. We both found the money to catch up but I considered the repercussions of a family who is suddenly 3 months behind and has no way of catching up. Then the insurance issue. Twice my agent sent them information about my current and up to date insurance policy. They went ahead and forced their policy on our family.
This is a predatory lender. I would avoid them at all cost.
Credit rating sabotage
I had a home loan with Pacific Mortgage, who sold it to B of A who sold it to Carrington. in the eight years I have had this loan I have never been late with a payment. In January I made the payment on the 14th as usual through Carrington's website. On about the 2nd or 3rd of February I received notice from Carrington that my loan was in Foreclosure! I called them and they said I had not made January's payment. I checked my bank statements and realized the money was never transferred. I made the payment immediately and made the February payment as well. I found out from my bank today that my credit score had dropped from 700 to 600 because Carrington says I am still in arrears. when I called Carrington to find out what happened I was told there was nothing they could do and that I would have to write them a letter stating what happened. they are a debt collection company and they treat everyone like deadbeats! RUN
Mortgage company
I'm highly upset with this rinky dink company. They have condescending supervisors that make excuses and lie to get late charges, even though one makes their mortgage payment ontime. They have switched to a Western Union payment system and shifted the blame on why my payment didn't post, even though I had a confirmation # that my payment was accepted. Carlos the alleged "higher up" lied and said that my bank returned the payment, yet, when I called Bank of America, they said that there wasn't a record of any returns. The [censor] Carlos hung up on me right before he argued why I was wrong and then, talked down to me because I conveyed to him that he was talking like a robot and it sounded like he was reading out of a script. He then, stated that he would "translate" what I didn't understand. I became highly upset because I told him not to talk down to me as if I was an [censor]. He hung up on me without giving me the information of their corporate office and before helping me resolve my issue. My mortgage is now way overdue and Carrington Mortgage doesn't care to collect the money. I will figure out how to write a letter to this terrible company and will complain to the Better Business Bureau on their ill treatment!
Mortgage and other carrington affiliates
DC
Debbie Crumpton

Reply
|

Today, 11:47 PM
You

Tried to sell the 1st home I was hanging onto for retirement to save my current home from being foreclosed on by Carrington Mortgage. It was also sold by BA to Carrington after I was late on several payments. BA apparently sold them loans in which the home owners had paid off all or most of equity but had fallen late on payments. Carrington then tries to foreclose and sell the properties themselves. Much like flipping distressed homes but instead of paying the owner substantially less than value, they pay you nothing!

Ironically Carrington Title Closed on the home I was selling to try and stop them from foreclosing on the home I have now lived in and paid on for 17 yrs.in the letter below that was e-mail to CarringtonTitle, LLC, I explain what happened:
Warning you are hereby notified that this individual who may or may not be affiliated with your organization has carried out deceptive acts including falsification of documents during a recent closing that occurred on 09/25/2017 in which I was the seller of a residential property in Houston, TX.  I have yet to be paid and have already incurred fiduciary and emotional damages related to this person's deceptive practices.  In my possession, as well as others, is an obviously falsified document.  I have notified the FBI, the Harris Co. District Clerks office as well as the AG's office and CFPB of the facts as I currently believe them to be.   I have also consulted with an attorney and reported suspicious findings in the closing documents to the Fulshear police department.  The below-alleged perpetrator is using your name and logo. To protect myself as well as others who may have been victimized,  I expect expedient action and a response either verifying or denying any and all relationships this person may have with Carrington Title or its affiliate organizations. I have copied and pasted her information as it appears on e-mail correspondence.  Please respond via e-mail at  d. [protected]@hotmail.com

Name Removed| Escrow Officer
Carrington Title Services, LLC
1001 West Loop South, Suite 200| Houston, TX 77027
Office:     [protected]
Fax:          (713) 583-1039Lynne. [protected]@Carringtontss.com
Mortgage sold to carrington
Same story as others, Chase sold our servicing on our Mortgage Loan to Carrington. I am just as upset with Chase for doing this to their loyal customers knowing full well the reputation of Carrington. I am retired from Chase and have been with the Mortgage Industry for 30+ years. I have never seen incompetence like this. Right after my serviceing was transferred, I received a letter asking for my Hazard Insurance. When I called and asked about this, they said, "no we have your Hazard Insurance, we need the Master Policy for your Association". I asked them why they referred to the Master Policy as Hazard Insurance? They had no reason, they replied "sorry about that". This went on three times even after I connected them directly with our Homeowners Management Company.
It gets worst, I did not get payment coupons to present with my payment. What I did get was 8 pages of Loss Mitigations Options. Are these people crazy? I have NEVER even had a late payment and they are sending me foreclosure papers!
The last straw came when I received my year end statement for my Escrow Account. O my gosh, my payment had been reduced. Upon further examination of their figures I found they eliminated my Hazard Insurance with State farm and they were sending me a refund. All they do is blame computer error and say "sorry about that". We all know the computer is going to give you what you put in. I asked why Carrington does not idenify personnel by entering employee key number. No one is held culpable.
Modification loan
Hello staff, I'm just now finding out about a modification loan I have with Carrington mortgage company I have with until 2035. I was not told about the funds part until 2035. It's the worst you can get. Right now the loan stands at $1102.11 and that's until the escrow shortage gets paid and when it does the payment will be $1000 and they will send me an escrow check of about three hundred dollars which I tell them to keep because Carrington will start the escrow payment all over again. But the thing here was to never start this loan. I talked to a female representative and she told me there was no reason to start it and this is a bad one because it started at 2009 to 2035. I am going to say that Carrington did not do there job with this loan and they need to be monitored because they are saying to get out of this $1000 dollar payment a month I can do a short sell to the house and I asked them how do you know I want to sell the house and how do you know the sale will be short. They told me they don't know that. They told me I can move. I told them how do you know I want to move so I said you played a trick on me and the won't answer that question. I can see Carrington needs to be monitored by an authority like maybe ComplaintsBoard.com, Attorney General and since they affect credit Lexington Law firm credit specialists to make sure everything stays on track like it's suppose to. Carrington should not be left alone to do a short sale on this house if that happens. These are methods to keep anymore problems from happening. Carrington made poor sloppy decisions on this loan and they did not put their best efforts into it.
Unethical business practices
This is not the first time that my wife and I have had a complaint with Carrington but luckily it will be the last. We are in the final stages of selling our house and receive a phone call from the title company that Carrington refuses to release the payoff amount. They sent FIVE request and were refused by Carrington each time. We called Carrington and told them that the title company needed this payoff. They said it would take up to 48 hours which delays our closing on the house. If you have your mortgage through Carrington, my suggestion is to find a new mortgage company, if you are going to use Carrington or thinking of using Carrington, then think twice before you do.
This review was chosen algorithmically as the most valued customer feedback.
11.01.2015 We are notified through another bank that our credit score has been lowered due to a 30 day late payment. We are never late on our bills so I paid to get a credit report to see what was going on. Carrington Mortgage notified the credit company that our mortgage payment was late when indeed it was not. I called Carrington Mortgage to see what ha...
Read full review of Carrington Mortgage Services and 10 comments
This review was chosen algorithmically as the most valued customer feedback.
Original mortgage was with Chase. Perfect payment history but sold me anyway. After, there was absolutely no problem with Carrington until 2 days ago. Just so you know, this is a long story. Yet another phone call from them to offer, again, refinancing at a lower rate. No thanks, I'm good. Wait! We can save you $200 a month. Nope, can't afford closing...
Read full review of Carrington Mortgage Services
Mortgage modification
I had my mortgage with Bank of America that sold my mortgage to Carrington Mortgage. I am NOT an entire month behind but I knew that I would be in financial hardship because of a decrease in income. I applied for a modification with Carrington and they denied my modification. I thought that the purpose of a home modification was because you were in financial hardship? Carrington Mortgage didn't even try to assist me with an way save my home. When I asked them about all possibilities to save my home, their response was " there are no options except for you to go and get some boxes and prepare to move". THE WORSE MORTGAGE COMPANY EVER!
Mortgage modification
I have a mortgage with Carrington because BOA "SOLD" my mortgage to them. I recently had a decrease of income and I applied for a modification through Carrington. They denied my modification. I am NOT behind yet, but I am unable to make a mortgage payment this month. I called Carrington to ask them about their "foreclosure" process and they told me that they could NOT give me a time frame. I live in PA. And it is my understanding that I have to be 90 days late on my mortgage before they can start the foreclosure process.. I was NOT asking for a large modification amount but just enough that I will be able to "SURVIVE" and KEEP MY HOME! Their reasoning for denial of my modification is " Excessive Forbearance". I have read ALOT of reviews about Carrington. Carrington has to be the WORSE mortgage company EVER! When you ask for help to save your home they refuse... I DON'T understand! The housing market in this area is terrible so they will have a VERY difficult time selling this house if they DO foreclose! My advice to EVERYONE out there.. AVOID CARRINGTON IF AT ALL POSSIBLE!
Get away from this company if you can!
I would like to make a complaint against Carrington Bank. Bank of America sold my mortgage to this company in April of 2015 with no notice to me. Carrington Banks has increased my mortgage payment with no explanation. When I try to call to ask, they claim it is because they need a "two month" cushion for escrow payments. They have also consistently made sure that my payment is late, either by telling me that my bank account is not valid and then locking me out of my online account. These actions then force me to call Carrington and pay by phone which costs an extra 15.00 dollars + the 20.00 dollar late charge + the 30 day late payment on my credit report. Plus Carrington, then sends letters that they are starting foreclosing process on certain dates because my payment is late. I would like to refinance to get away from this company, but Carrington has made it impossible to do so because it looks like I am constantly late on my payments. PLEASE ADVISE HOW TO GET AWAY FROM THIS COMPANY!
I know I am not the only person to have these problems. If you look at the complaints on: http://www.consumeraffairs.com/finance/carrington-mortgage-services.html and other various online sources. There are many people facing the same issues. This mortgage business is not even BBB verified!
Mortgage
Bank of America sold my mortgage to Carrington mortgage on April 2. 2015. I have had the same problems. In July they said that I had a shortage on my escrow account and charged my account a late fee because they did not take partial payments and it was the same amount that I was being charged from bank iof America. So they held my payment because it did not gave the payments for the cushion and charges me a late fee. Then I paid almost 150.00more for my payment because my taxes were going up because I havevto supplier all the none working pieces of trash in this town and state that I live in. They took that payment and charged it to my July payment and charges me another late fee of 60.00. My payment that I am making tomorrow will be 400.00more than what I am used to paying. If we had a president that was worth a damn along with the rest of congress who takes money from corporate America so they can screw us out if our money and use the middle class as there iwn ATM machine .
Illegal tactics, unprofessional, and scams
I'm another one of the BofA customers who's mortgage was sold off to CMS in April 2015. Problems from the start! I had done my research and immediately went to begin a refinance as soon as I found out all the bad things CMS was doing with customers. They officially assumed my mortgage on 4/2/15 and my refi process began on 4/1/15 with another company. As the process unfolded with CMS, I started getting threatening phone calls from them regarding my payment being late before I even received my account number and had things setup. In hopes that the refi would happen quickly, I just ignored the calls. Unfortunately the refi was deterred because we had to get a payoff statement from CMS and they didn't have things in place yet. The phone calls continued though. The second month we're almost at closing for the refi when we find out that CMS has reported to ALL THREE credit bureaus that I had a 30+ day late payment on 4/1/15. They didn't even own my mortgage on 4/1 but what was worse is that there's a law that when this process happens, they cannot report anything to the credit bureaus for 60 days to allow time for account transfer activity to complete! When I called Customer Service, they insisted that they would never do that, it's against the law. Well, I had the credit report to prove it and provided it to CMS with a formal request to fix it. Once again, my refinance was stalled until we got this fixed. I also found out that there had been a $20 fee assessed on my account in month 2 to send someone out to the home and verify that I still occupied the home. In talking to Customer Service again (regular occurrence since my mortgage transferred to them), they could not tell me who, when, where or anything about this "home visit", nor would she tell me where they found that cheap airplane ticket from CA to AL for "someone" to verify that I still lived there. So they've assessed a $20 charge with nothing to explain the charge, plus they've got numerous calls on record from me about getting the refi done and credit report corrected. Now we're in month #3 of trying to get a refi done and get away from this horrific company and we are in the final stretch. We needed an updated payoff request which the new company requested starting on 7/10. After several requests and no response, I began calling them on 7/23. They assured me they would send it via email within 2 hours. After 3 1/2 hours, I called again and there was no request on file. Again, I asked to be send a payoff statement and was assured it would be to me by morning. As of this morning it still wasn't there so I called AGAIN. Surprisingly, this young lady was able to get it sent to me via email AND fax while we were on the phone. While I was beginning to get excited, I realized that they've assessed a $51.35 charge on my account for late payment this month. Really? So they've been delaying sending me the payoff statement so they can drag their feet and charge me another months payment + late fees? Yet ANOTHER dispute filed with CMS, this makes #3 on file with them. If anyone every gets sold off to this company...RUN AS FAST AS YOU CAN! It's worth the effort to refinance and get away from them, I promise you!
Nothing good!
Delayed closing due to using an unapproved agent to process our paperwork (or at least that's the reason we were provided at one point) and several errors during closing that our broker had to clarify or rectify, then within LESS THAN 30 days of closing of June 5, 2015 we received a notification that our payments had increased due to an increase needed of our escrow. When I called to question the reason for the increase & question how it could change less than 30days of closing & before our first payment was due, I was told by the escrow specialist that until we signed it they didn't have our agreement and that's when it gets reviewed and couldn't actually state why an escrow increase was needed. I was really wondering what the point of signing at closing if changed immediately? My broker & I found the 2 errors which Carrington was making: (1) property taxes were paid in full until May 2016 but Carrington had tax payment to be made in Oct 2015 instead when if to be paid would have been (2) Nov not Oct. All this information was clearly stated in our closing & paperwork so they had completely botched reviewing after closing or never actually didn't look at it after. Also each time I or my broker called to discuss, I would have to "verify for security reasons" my information 3 TIMES along with a minimum of 18minutes wait time to actually talk to anyone. I had asked for a supervisor to call me back and a detailed escrow statement which after 2 weeks have not been received. I have no confidence in the company's abilities and would NOT RECOMMEND TO ANYONE FRIENDS OR FOE!
Fraudulent nightmare of a company
Our mortgage was sold from BOA to Carrington with the first payment due April 1st 2015 and has been an absolute nightmare. For starters we had no communication from Carrington we hadn't even received an account number until May 4th. Then come to find that payment is only accepted via Western Union or over the phone for an additional fee. Now every month when a payment is due either the website is down or I get a message that they cannot accept payment so I spend hours on the phone going over the exact same information 3 months in a row now and they eventually accept payment the last day before late payment fee is added. We had the mortgage with BOA for almost 8 years and never had any issues or late payments, now its a battle to get Carrington to accept money from us, that's the craziest thing I've ever come across. I can only imagine they are pressing to get late fees or worse yet have a reason to try and take our house. It's at a point now that refinancing with a different lender is the only way to do away with this stress every month. Good luck to anyone that has to deal with this shady company.
Payments
Very upset with the service of this company named Carrington Mortgage Loans. I had my home loan through Bank of America until April 2015 until than my life was happy making my payments to Bank of America was easy as 1 2 3 & A B C I started submitting my payments as of May 1, 2015 to CML using bill pay through my bank on May 17, 2015 I received a letter from CML stating they had yet to receive my payment well, I called my bank right away they confirmed payment was sent and in fact was CASHED by CML on May 8th I called CML back they ask me to fax proof of payment blah blah blah all this issue was cleared on May 28, 2015 well, here we are again June 24, 2015 with the same issue. I dislike this bank very much all I want is for a different bank to take my loan I guess is time to refinance.
Collect Your Trust Badge
Be recognized for outstanding customer service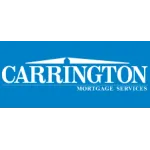 Carrington Mortgage Services

contacts
Website
myloan.carringtonms.com
We are here to help
19 years' experience in successful complaint resolution
Each complaint is handled individually by highly qualified experts
Honest and unbiased reviews
Last but not least, all our services are absolutely free