Urban Development Solutions Complaints & Reviews
Sort by: Date | Popularity
Urban Development Solutions sponsors young black people to go door to door to sell magazines in predominantly white middle class neighborhoods in order to "help inner city kids". They misrepresent themselves as a "leg up" sort of organization, and sell magazines for "Midwest Clearing INC" at inflated rates. (See Midwest Clearing INC complaint). I confronted the woman who came to my door yesterday who scammed me, and she swore that she "didn't realize that this was a scam". I showed her the back of the receipt and told her that this organization does not help "inner city kids" or any other...
After researching this group, I found that they were recruiting people out of our shelter to perpetuate their scam. If you have been scammed by them, I have a phone number that should work for your contact. The gentleman who claimed to be the owner is Rodney Rankins was quite a pleasant person. But I am very concerned that he left our shelter with three gentlemen who I know will probably end up stranded in another town down the road. He will not be allowed in our shelter anymore. The contact information I have is for Rodney Rankins at 313/320.3335 or 847.863.7943. Contact him or give his information to someone who can stop him. Website is www.urbands.com and also www.gloryroadstravel.com.
My boyfriend was recruited by this scammers. i didnt feel confortable with the idea of him going to new hampshire for a job but he saud it was legit. i talked to this lady Linda personally and she swore it was legal and legit and he was gonna be fine and make alot of money. my boyfriend wasnt even there for a week before he was arrested for solicitng without a vending license. THEY DID NOT TELL ANYONE THAT HE NEEDED SUCH A LICENSE. they are putting these influencial young people on the stomping ground and dont care what happen to them. they lied to me and his mother saying that they bailed him...
Purchased 4 magazine at $40 each plus a 15.00 processing fee on 06-20-08. On 08-11-08 spoke with Kate, about not receiving any magazines, she stated one order was not processed and the other has upto 120 days to be shipped. I informed her at that time that I would like to close this and receive a refund. She informed me that there policy was 120 days for shipping after the order had been placed. Since one order was placed on 6-21-08 I would have to wait 120 days in order to cancel, only if magazines were never received, well they weren't. The Second receipt was never processed so there...
A few months ago I purchased a couple magazine subscriptions from a young man who stopped by my door. I have yet to receive my magazine subscription, and the check was cashed months ago. Call me a sucker... oh well. That being said, I would like someone who has their phone number/email address/website (one that they were actually able to get through to someone) to please email it to me. I will be taking legal action to end this problem if this does not get worked out. I know the amount is somewhat insignificant, but to me it is the idea that this group thinks they can do this. I have plenty of lawyers that I am willing to utilize to get to the bottom of this!
Urban Development Solutions is a legitimate company whose young people work very hard to satisfy their customers. Unfortunately, sometimes an individual is frustrated or confused and then posts incorrect information (UDS is NOT a scam!!). If there is ever any question or concern about this company, please direct it to India in customer service at (888)888-9025, or india@americancashawards.com. It is my pleasure to support both the young person at your door, and you, the customer! Thank-you
A black guy was going from door to door in my community trying to sell magazines(February 8, 2008--a Friday) for: URBAN DEVELOPMENT SOLUTIONS, INC. Usually, i don't buy things at my door. But when he stated, some of the proceeds would be used to pay for his and others education, feeding, etc i decided to buy. My neighbor standing nearby blinked at me not to buy, but i still went ahead thinking it was for a good course. Later that night, i went online to view the company's website, i had a different story from what i'd been made to believe. I was upset, tried calling the company...
Recently Discussed Complaints
Consumer Tips & Tricks
Worst rating
Subjects of Wide Speculation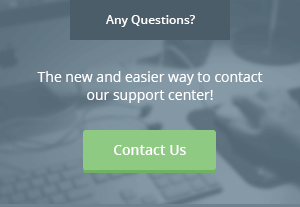 Latest News & Stories
Stay Away
Latest Questions
Latest Groups
Today's Mess-Up Photo