supreme lending Complaints & Reviews
Sort by: Date | Popularity
Worst service I have seen, lets just say worked with Mrs. Cassandra Langley. Apparently we were not important enough to have our phone calls picked up, it took the company of the home builders until she texted them what was going on. It took so many reminders on what we needed done by us before she finally do her job. Closing was a nightmare, their were paperwork that was suppose to be signed way before closing. Lets just say closing that was suppose to be one hour turned into 5 hours. NO JOKE! WILL NEVER RECOMMEND TO ANYONE. EVER.
I talked to Page at supreme Lending and was told yes you qualify for a home loan and my wife and I found a house we wanted. I put money down paid for inspections and spent a lot of time getting my military loan paper work to them and was told everything was fine and we were to close in 5 days and today I received a phone call telling me the under writer would not approve our loan. Nothing changed from the beginning to the end and after we spent all of the money that we spent to be told you do not qualify is crap. There needs to be laws against lenders and the way they do business and how they...
My husband and I were working with Supreme Lending in MO to refinance our home. Everything was on target and we were expected to close before the end of the month. Our home was appraised on Tuesday. It was our understanding we would know within 48 hours what our home appraised for and when we should expect to close the loan. When we began calling the office in MO the phone was disconnected. Our loan officer would not answer the phone nor would reply to our emails. I called corporate office and received the run around and was told to speak with Kevin Blair in Chattanooga, TN. My husband and I have...
Never have I been treated so oddly, and so rudely by a business. I am actually freightened of this lender -- as in they may do something to cause my famully harm Here is teh odd (and "have too much time" ) email they sent. I was so polite to this man -- he just was like a bloodhound on a scent. (her is his mail to me) C. K. I hope you choose to read all of this ! If you refi in 5 years what would be the point ? You told me yourself that you '' Don't need cash " '' and you don't have ANY financial needs '' So if you are in a perfect spot...
LendingTree got us to Ashford in Alpharetta in Aug 09 and then we experienced our first mysterious and worrisome delay. We were told that the business had changed to Supreme Lending and that delays were due integration issues. We have very good credit, have been steadily employed etc and live in a very desirable neighborhood with stable, rising home prices defying the bust. We were supplied with an acceptable GFE in September 2009, had a successful appraisal and submitted material for many separate additional and unexpected requests then were SCHEDULED TO CLOSE -the title company had called...
I actually had a very good experience with Supreme Lending regarding their appraisal process, but I did want to post on this site because I had a negative appraisal experience at my local bank about a year ago. Supreme Lending completed my loan really quickly and their appraisal was done by a very knowledgeable appraiser. I wish I wouldnt have wasted my time at the bank last year, and would have just dealt with Supreme from the begining. that would have saved me a lot of money and headaches.
i have been working with this company that promised me a refinance for 8mths!!! first i worked with todd and 3 days before we were supposed to close he cut off all contact with me. i called and spoke with the manager and they had grant take over my case.i had to re do everything!! including faxes which cost me more money!! between both on paper work i spent over 100.00!!! then i payed 450.00 for an appraisal and grant cut off all contact also, he actually called me just to let me know the loan was going through for sure!! the appaisal lady ann, said our house did not meet fha guidlines and she...
Recently Discussed Complaints
Consumer Tips & Tricks
Worst rating
Subjects of Wide Speculation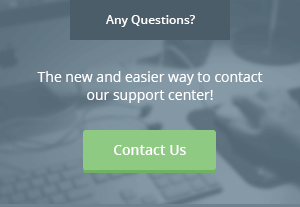 Latest News & Stories
Stay Away
Latest Questions
Latest Groups
Today's Mess-Up Photo