Rep for Vets Complaints & Reviews
Sort by: Date | Popularity
One of the most foolish things I have done is to retain Rep For Vets. Do not believe their claim to be advocating for you. This is the laziest professional organization ever. The Rep For Vet boiler plate questionnaire has no value as no professional will bother to fill it out, It is a complete waste of time. I requested to know the billing hours Rep For Vets has spent on my case. From my perspective they did literally nothing to promote my case. The would not provide that to me. Thinking I was generous I offered Rep For Vets 5% commission for the fifteen minutes spent on my claim. They...
Rep for Vets is a SCAM! I sent in my "Free disability evaluation form" that they have you fill out over six months ago and have heard nothing from them, even though they claim they will contact you. After several emails and phone calls to them I have yet to hear anything back from them. I am disgusted, they are preying on us vets trying to make a quick buck. Don't waste your time with "rep for vets" get a real lawyer instead, it makes more sense than waiting forever for nothing.
I contacted Rep for Vets to discuss an appeal to the Veterans Administration. I was told that I would be contacted for information on my denial of claim. They never contacted me. If you want real service find another law firm, Rep for Vets will not help. I found other lawyers eager to look at my case. I received prompt responses after emailing my request for help. Not asking for a win, just asking for someone to look into my case. If Rep for Vets cannot respond at all what kind of service do you really think you are going to get from these lawyers?
Called Rep for Vets to inquire about their services in representing Veterans with disability claims denied by the VA. I was told a representative would contact me about information regarding my case. They never contacted me as I was told. I found other attorneys willing to look at my case. Not asking for a win just a review of my case for its merits. If this law firm cannot even call or write me as they said they would what kind of effort and commitment will they provide for you when it counts. Find another law firm if you really want a fair assessment of your case.
Recently Discussed Complaints
Consumer Tips & Tricks
Worst rating
Subjects of Wide Speculation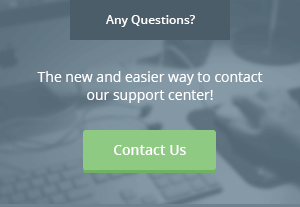 Latest News & Stories
Stay Away
Latest Questions
Latest Groups
Today's Mess-Up Photo