Mark Group Complaints & Reviews
Sort by: Date | Popularity
Didnt park outside the front of the house as asked but parked outside the back and proceeded to drag all their equipment thtough the etire house to get to the loft thus leaving a trail of dust and loft insulation fibres all over the carpets in every room also the job was not finished properly and no offer was made to clean up the mess.ater the work was done i contacted the mark group who agreed to come out and check the work but so far i am still waiting.
We would now really recommend Mark Group. They accidentally caused some damage but have resolved everything, we are so pleased they have looked after us. Last year we arranged to have Mark Group install some insulation in our house, but during our installation there was a problem with the drill bit which caused some damage to our brickwork. We realise that sometimes things can go wrong and unfortunately it happened to our house. At that point we just wanted things to be put right but I had started to wonder if things would be resolved for us by Mark Group. However, Mark Group have recently...
On 21 October 2009, Mark Group arrived to carry out loft insulation and cavity wall insulation.The cavity wall was not allowed to take place because of misinformation supplied by the surveyor-ie that they would provide equipment to bridge the conservatory at rear of premises which they did not have, and wanted to walk on the conservatory roof to insulate the rear wall above it. I did allow the loft insulation to be completed, only to find when setting the household alarm 2 days later when leaving the house for shopping that damage had been caused to the wiring in the loft area which activated...
I was having my walls insulated when the worker drilled through the BT line. He rang up his office and informed me that they would pay for any damage and repairs. When I recieved the bill from BT I posted a copy of to them and a Mr Alan Adams rang me to inform me that they would sort out the bill in a couple of days. 3 weeks later, and with BT breathing down my neck with a view to disconnecting me, I have still not received any form of payment. I emailed their office as my phone line was restricted and I could not call out. In their answering email they told me the cheque would be with me at...
Recently Discussed Complaints
Consumer Tips & Tricks
Worst rating
Subjects of Wide Speculation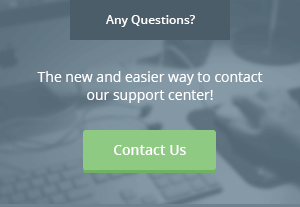 Latest News & Stories
Stay Away
Latest Questions
Latest Groups
Today's Mess-Up Photo