Fun Family Rewards Complaints & Reviews
Sort by: Date | Popularity
I have been getting a charge of $9.95 on my debit card from Fun Family Rewards which I never signed up for. This has been going on since 9/18/2009. They have been charging me every month and I want a refund for the whole amount because I have never signed up for this. Please advise.
I requested Fun Family Rewards to cancel my account and send refund in June 2010. Today October 1, 2010 I received another charge to my Debit Account. I checked my J C Penney account and have been charged for June, July, August, September, and October 2010. I would like my Fun Family Rewards account closed and a refund sent... Ref # P911900K101V436Q L J C Penney Account 466-775-932-0-1 Thank You, Tim Pearson
I can't get charges stopped by this company from my checking acct. I shopped online at J C Penneys. Now there are two different charges coming out of my checking account. Any ideas on how to stop these charges???
I bought clothes from JcPenny a couple of months ago and now they charge my account 9.95 every month. I didn't even sign up for the Fun Family Rewards. How do I have them stop charging it and get my money back?
This is the 2nd time they have started charging my account thru JCPennys coupon scam Without my permission. I am canceling this action again and will be the last time I shop JCPennys on line! Their the problem with this coupon scam !!!
I noticed I have had a $9.95 charge on my credit card for the last 4 months. I never authorized this. After looking at similar complaints on line, this company seems to be connected to JC Penney somehow. How can this company get away with this??
I used my credit card to buy bedding then I started to see 9.95 / month on my card caring for my mother of 95 years I paid 3 times without looking at my satatement until April I called my credit card & told them this charge was not mine. I put a stop on my card hoping to receive a bew one before ny vacation.I never thought a company of this magntude would do such a thing . My card co assured me my money would be refunded .If not I will wright to the attorney general & put an and to this scam once & for all. Alice Baker
I discovered today that Fun Family Rewards has been charging me $9.95 for 4 months on membership that I did not sign up for. I am being told I will receive my refund. It is ridiculous how easy it is for these companies to get your credit card information and charge your credit card without your authorization. I better receive my refund in a timely manner or I will become their worst nightmare!
I can not get into your web site ! My E-Mail= cookeyl@comcast.net Phone #= 770-304-8761 Glenn Cogar Patricia Cogar 70 Valleybrook Dr. Newnan, Ga. 30265 Please up grade my information or just take me off your membership list and refund any funds we have paid. Glenn.
On 2/17/09 a charge of $9.95 was added to my account...for monthly fees for FUN FAMILY REWARDS. I have NOT, REPEAT, NOT joined any such plan as this, and resent being charged for it. The reference # for this charge is: 24692169044000709966802 How can I get this charge reversed?? my email: hjasmith@yahoo.com JC Penneys has a plan with this name...but they do not charge for it at all. I mistook the charge as being from them...and contacted them to get the charge removed...but they informed me that THEIR PLAN DOES NOT HAVE ANY CHARGE ASSOCIATED WITH IT. thanks, hurtis smith hjasmith@yahoo.com
Recently Discussed Complaints
Consumer Tips & Tricks
Worst rating
Subjects of Wide Speculation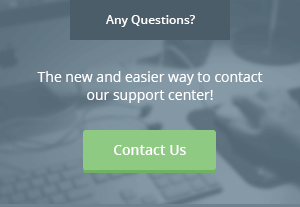 Latest News & Stories
Stay Away
Latest Questions
Latest Groups
Today's Mess-Up Photo