Anheuser-Busch complaints
332
Anheuser-Busch
-
Budweiser Beer has no effervecence--it is flat
My wife and I are long standing Budweiser loyalists, however our loyalty can no longer stand to drink flat beer. I do not understand how Budweiser continues to produce flat beer. Surely quality control should have found out what was going on.

We drink mostly canned beer if that helps in your investigation. It is not like we drink a lot of beer but when we do, we like it to taste as it once did. We are over 70 years of age and have some idea what a good bottle of beer should taste like.

I hope this letter inspires Budweiser to pick up their game and go back to the drawing board.

Mike Miller

6339 Salish Drive----Vancouver BC---V6N4C2

604 263 0403
This review was chosen algorithmically as the most valued customer feedback.
Purchased 6 cases and provided the 6 UPC codes along with the rebate form filled out and the ORIGINAL receipt. I received a prepaid for $5.00! It should have been $30.00. I don't understand why you have the rebate form stating what needs to be done and I followed exactly and I get only $5.00! If you don't want to keep happy customers this is a good way of doing so!
Read full review
Anheuser-Busch
-
Truck 30205
In Fremont California truck 30205 at 740 am when schoolchildren were entering saint josephs school moved into the bicycle lane to pass a car turning left and drove through the bicycle lane at about 20 mph. These are older narrow roads with narrow sidewalks and right across from a school. Children cross that street regularly at that time of morning.

[email protected]
Desired outcome: I am provided proof that the driver has received additional training or I receive an explanation as to why this was a safe maneuver
Anheuser-Busch
-
Broken bottle batch L1147SL, 05 04 May 22 A
Good afternoon

I recently purchased a box of 12 budweiser. On opening the box the top 3 bottles were fine, I then went to remove the next 3 and one of the bottles was in half with a sharp edge narrowly missing my wrist. There was no sign of the top half of the bottle and obviously no contents.

My main concern is the damage this could have caused.

Regards

Julia Attenborough

Sent via BT Email App
Desired outcome: At least a refund
Anheuser-Busch
-
Michelob ultra pure gold
I purchased a 12 pack on 2/23/22 from Walmart in Torrance. One of the cans was dented (no holes) and partially filled. I tasted it and was flat. The information on the flap is 10MAY22 DK19808 OV-LK6R59 and the carton was not damaged and the can was in the middle of the pack. I was disappointed in paying for a 12 pack and receiving a defective can. Thank you.
Desired outcome: Refund for 1 can
Anheuser-Busch
-
Natural ice
Took my last swig from my can and damn near choked on a cardboard slug. Not to mention I drank the whole beer with the slug in it along with whatever machine oil or grease the it picked up during manufacturing. There is no way this cardboard could have gotten into my can after I opened it. Please let me know hoe this happened and provide an appropriate solution.
Desired outcome: How does a cardboard slug get into a can of beer to begin with? How can I be sure this won't happen again? Seriously considering switching to Milwaukee Best Ice.
Anheuser-Busch
-
Michelob ultra
I always buy my beer at Walmart. Today I go in and get mu beer and on the cooler it is priced at $17.97 for an 18 pack cans. When I got to the checkout the 18 pack rang up at $21.27. When I asked why it was not marked correctly, I was told that it was not their item that the prices were set by the vendor. I do not have a problem if you want to raise your price but what price is advertised it should sell for. If the Item was advertised correctly I had other options that I could have chose.

Date 2/25/2022 at 1:15 pm
Desired outcome: That your product is priced accurately at all times.
Anheuser-Busch
-
Chelada 16oz cans failing and lack of availability in SWFL
From a loyal Bud Light Chelada buyer (1 case/week) since launch:

#1 - Very limited 4/16oz availability in SWFL even though it's slotted in "some" Walmarts and Publix. It sells out very fast and then takes weeks to restock

#2 - The cans you are now using are so thin they burst at the smallest contact. I have had them leak in the cooler, storage and fridge. They also fall out of the 4 pack rings and burst. Why don't you go back to the 12/12oz pack?

Note: We live in WI for 6 months per year and have few issues with availability. Woodmans, Superior and Festival all stock plenty...Kudos to them!
Desired outcome: More availability in SWFL and better packaging. Maybe go back to the 12/12oz packs. Not the assorted version. Some consideration for the high volume of leakers I've had during the past couple years. Thank you
Anheuser-Busch
-
Broken bottle/cut finger
I buy a 12 pack of budlight I was pulling the beer out of the box and cut my self there was a busted bottle inside the box, I never had a problem before and thats why I was pulling the bottles out of the box without looking inside, the box looks like the bottle was pack all ready with no beer it dosent have a stain, I cut one of my knuckles and I went to the wallmart where I bought the beer and told me to make a complain with the Budlight beer company that they dont deal with this matter! I had family in my house that are witness of what happen, my name is Luis Carlos Morales I live on 9845 minuteman st. El Paso Texas 79924. If you have any questions please fill free to call me at 915-472-4273.
beleive me i dont want to get a lawyer on this situation please review my complain and see if you can help me with this matter!
Anheuser-Busch
-
Bud Light Chelada/ tall can over 16 oz(24-42?)
More a notification to follow up on than complaint (other than I really like cheladas and didn't get to drink this one) Tall Boy had to go down the drain after saw the red flakes and black flecks filling My pilsner glass (16oz) twice. YIKES
... purchased neighbor hood Walmart.. Mobile, Ala... really want one now but ?!
Looks like could be the spices not filtered out when canned. Hope it's not a new way of canning because it's gross !
Desired outcome: Coupon for trouble to advise......
Anheuser-Busch
-
Bud light beer
I bought (2) 36 packs of Bud Light from Costco in Auburn Hills, Michigan; one last month (which we no longer have the receipt for and another, yesterday. After discovering the off-putting taste in each can opened (which I never experienced before, ) I attempted to return in to Costco. Costco said it it unlawful for them to take it back. The service rep said to contact you directly for a refund. Before I left the store, I purchased another 36 pack, figuring it would be fine. Not so, it had the same bad taste as the first case. Now I have (2) 36 packs that are bad.
I will include a photo of the receipt for the second box, along with the case code and lot number from the can(s).
Can code of first case purchased last month:
21MAR22NE0733
Can code of case purchased yesterday:
21MAR22NF0733
Case code from product bought yesterday:
SPEC#1606-C
STOCK#675428
SKU#18200537165
Unfortunately, I don't have the case purchased last month. After attempting to return it to Costco, I left it there for them to dispose of.
Desired outcome: Refund of the full purchase price for (2) 36 packs
Anheuser-Busch
-
Busch beer.
I have drink Bush beer for over 10 years now. I have not ever found in my beer what I have found here I don't know what it is but I drink almost all of a 30 pack without pouring it on ice as I do sometimes so I have no idea how much of that I have put in my body. But last night I had a beer out of that 30 pack and it had Brown particles in the bottom of my glass so I went and got another beer opened it the same thing with it they were the last two out of that 30 pack I just feel like I don't know what happened here but I feel like I should be compensated for it because this is gross to think that I drink the beer and had this in it which I don't even have a clue what it is.
This review was chosen algorithmically as the most valued customer feedback.
Hi my name is Jim I might be in the wrong place but this is all I could find for a complaint I buy two to three 30 packs at a time my complaint is when you crack open a beer you should hear a nice sound right but when you don't have a sound like a dud and taste like sour water it's bad because when you open three quarters of a 30 pack you get upset I would...
Read full review
Anheuser-Busch
-
Busch/light and busch beers
My husband and I drink Busch and Busch Light beers. Here lately there has been several flat beers in our 30 packs! Taste flat and nasty! Can something be done about this? It's been happening for at least 2 months. Number on my can I just opened and had to throw away is, 1 10 15 N2 MC

Thank You
Sharon Lee Kirgan
183 W 1st South St.
Richview, Il. 62877
1-618-214-0318
Desired outcome: Would like to be reimbursed for some of the beer we have to throw out!
Anheuser-Busch
-
Yuengling Light
I purchased a 12 pack of Yuengling Light and got home to find out one of the cans was empty but never opened. The cardboard container showed no signs of a leak. After photographing the evidence i opened the can and filled with water for one hour with no sign of a leak. Unfortunately, during the Georgia Tech football game, I reached into the box for the last beer and it was empty but unopened. This traumatic event has caused me to get anxiety every time I grab a Yuengling from the twelve pack box in the fridge. The only cure for this would be a complimentary 12 pack of Yuengling.

Sincerely,
Bud Fleming
Email: [email protected]
Desired outcome: A complimentary 12 pack of Yeungling
Anheuser-Busch
-
Receiving
We had an appointment to unload on 11/7 @ 6pm. They never gave us a door until next day 8am. The shipper bolted load and it shifted so receiver wouldn't unload. After sitting past our apt time 20hrs made us hire a lumper. Lazy... nobody wants to pay that or detention so they pass the ball to the driver. I hope all your Christmas packages come damaged. Try blaming the driver.
Desired outcome: Make it right.
Anheuser-Busch
-
Michelob Ultra
Bought a 24 pack of Ultra and 25 % of the cans are half full or less.
Had one bad can in a 24 pack a could weeks ago but this one has multiple cans which is a concern .I know you have an excellent track record filling thousands of cans daily at your Houston location but some how these slipped through unnoticed.
This is certainly my beverage of choice so I wanted to bring this issue to your attention.
Thanks

[email protected]
Desired outcome: You Tell Me Coupon, hat, koozies etc...........
Anheuser-Busch
-
Lime a rita
My complaint is I am looking for the product in Portland, OR . I want to be able to purchase a 12 pack. I was sad I could not talk to a person on the phone to help me locate this product. In the past I bought them at Fred Meyers, then Walmart, then Target. No I can only find a LARGE can of the strawberry ritas at McKays. I want to find the Lime A Rita's My phone number is 503-318-5465 or my e-mail address is [email protected]

Thank you
Andrea Worthington
503-318-5465
[email protected]
Desired outcome: For someone to tell me where I can purchase Lime A Rita's 12 pack
Anheuser-Busch
-
Anhseuer bush
You failed with your Donation to Gavin Newsom campaign. I have chosen Budweiser since 1980. Since you contributed to the Newsom campaign, I'm now a Coors beer drinker. Go ahead and abandon you core consumer. FYI, if you think liberals from Cali are your target market, you are sadly mistaken - they have moved on to craft beer. Understand your consumer, it's not the liberal left.
Desired outcome: Quit supporting liberal candidates
Anheuser-Busch
-
Busch Light cans sour odor
Labor Day weekend. 2021. Purchased two 30-packs, 4 days apart, two separate stores. Cans all smelled sour, as though they'd sat in condensation/wet cardboard and then had later cooled and dried. Contents of cans seems okay poured into glass. Washing individual cans seems to help, some, but hard to get rid of that kind of stink.
Marquette, MI.
Purchased from Econo Foods and Lofaro's in Harvey, respectively.
We are here to help
16 years' experience in successful complaint resolution
Each complaint is handled individually by highly qualified experts
Honest and unbiased reviews
Last but not least, all our services are absolutely free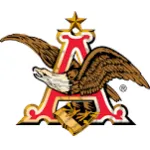 Anheuser-Busch contacts