AMF Bowling Centers reviews & complaints
AMF Bowling Centers complaints
5
AMF Bowling Centers
-
gift cards that expire
It is a disgrace that you take money for gift cards and they expire . We tried to use one last night that had been purchased for us in 2017 for Christmas as a family present and told it had expired. We have twin 5 year old girls and live out on a property so we had planned to come and use it last Christmas 2018 but unfortunately a family member passed away and we had to travel overseas and this was our earliest opportunity to use the gift card. We will be writing too and taking all avenues to get this matter addressed and made right thank you
AMF Bowling Centers
-
food/beverage department.
Yesterday Friday 24th May 2019, myself and my family attended Rooty Hill AMF bowling, ordered our food when starting the game, once the food had arrived, there was hair underneath the cheese on my partners hotdog which he had taken a bite of before it was seen, once he returned the hotdog the young lady behind the counter apologised stating "she didn't know how this happened".

None of the employees behind the food/beverage bar had hair nets on, nor did they have hats on, out of the 4 young lady's that I seen only 1 of them had her hair up in a bun, all the others had there hair in a pony tail, one young lady had hair all the way down to her bottom, it rises health concerns. And frankly it's disgusting, if my children were eating that they wouldn't of acknowledged the hair as they aren't as observant of the food that they are eating.

I'd hope that in the future you will make changes to the uniform that your employees are wearin especially in the food handling department.
AMF Bowling Centers
-
anb credit card
Dear Sir/ I have been trying for a week now to pay my due for my credit card however it won't allow me to pay. I can do other transaction but payment is very hard. I am actually on my holiday but I am usiing the same number in Saudi Arabia. I can receive the pin code but whenever I am trying to pay my credit card, it will close immediately.
Please help me. Thanks/
The complaint has been investigated and resolved to the customer's satisfaction.
My family and I enjoy bowling at the center, but some of the employees there need to be re-trained in customer service. Depending on who is at the front desk, next time we will not come in. Manager...
Read full review
The complaint has been investigated and resolved to the customer's satisfaction.
AMF Bowling Centers
-
a guy who lives @ motel 6 for free
last year i was walking by a motel 6 in rochester, yny 7 a guy who says he works there, , started calling me BOY & A CRACKHEAD..i've seen this guy before..hes a homel;ess person who for the last 4 months has been living @ this motel 6 for free..the cost to stay there is $43.99 a day..if person who says he works for you, , goes into your dumpster everyday, , has a bad attitude, , he wouldnt work for me..how do i know he's homeless? i've been living in the town for over 35 yrs..he was staying under a bridge(highway)..i walk by there everyday, , rain or snow...you need to have this guy, which i know his 1st name is, , richard, , to leave the property..i called the police on him @ this motel 6 for the last 3 months..enough is enough..like i said, , HES STAYING THERE FOR F-R-E-E-...which one..address 155 buell rd rochester ny 14624...you can contact me & leave a voicemail 25/7/365 thank you ps...i didnt know you let people stay for free who have no place to live..better get your act together..word gets around, you'll have more problems than you think..especially if he puts his hands on me while i'm passing by near the motel 6
We are here to help
16 years' experience in successful complaint resolution
Each complaint is handled individually by highly qualified experts
Honest and unbiased reviews
Last but not least, all our services are absolutely free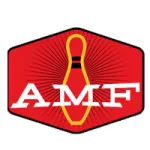 AMF Bowling Centers Company contacts