America's Auction Network Customer Care Service

Jeremiah's International Trading Company, Inc.

289 34th Street N.
St. Petersburg
Florida
United States - 33713

Customer Support Phone Numbers

Work days:

| | |
| --- | --- |
| Mon | 9:00 AM - 6:00 PM |
| Tue | 9:00 AM - 6:00 PM |
| Wed | 9:00 AM - 6:00 PM |
| Thu | 9:00 AM - 6:00 PM |
| Fri | 24h |
| Sat | 24h |
| Sun | 9:00 AM - 6:00 PM |
America's Auction Network Complaints & Reviews
Only good camera shots were provided. They did not show that the roof needed replacement, that the siding was crumbling, the the septic was blocked, that the back stairs were hazardous, that the hot water tank was shot. All the things had to be fixed or replaced. The hallway is floor i...
They are dishonest and fraudulent!! Products bought from them are not as described and sold as. Shipping is months not weeks when you've already paid for them up front. They send you broken and sub par items not as described and then keep a good part of your money when sent back. Thi...
Bought a proof kennedy half for 157 after buying a reverse proof of same coin for around $69.77 plus $30 for certification. They told me the reason for getting a 70 at this cost was that originally they had offered the coins at 69.77 plus certification and if you wanted ao. 70 for sure you...
I am registered to buy and have called 3 different times to bid, and the rep answer phones lie about product and offers. Was told about 78 pace Nascar Corvette was never even offered when I was sitting here looking at it and had been watching the bidding. Made offers for Gems then told too...
We bought a condo and we were scammed. We were told that we would have a 37.5% return rate on our investment and they lied. We lost money. Please don't buy anything from these people they are scammers.
BOUGHT SET OF THREE MORGAN DOLLARS 1878///8 TAIL FEATHER/7 TAIL FEATHER/7 OVER 8 TAILFEATHER 5 MONTHS AGO EVERYTIME I CALLED THEY SAID 1 TO 2 WEEKS-CALLED 4 TIMES GOT HUNG UP ON EVERYTIME WHAT A RIP OFF THEY CALLED ME TWICE AND TOLD ME TO HOLD FOR MANAGER AND THEN WOULD HANG UP 1 TO 2...
Americas Auction Network is willfully selling Real Estate in the State of Florida that has a better than 95% chance that it was built with Chinese Sheetrock without informing the buyers about the health hazards of said Sheetrock or of the structural damage said Sheetrock can cause! AANtv...
Recently Discussed Complaints
Consumer Tips & Tricks
Worst rating
Subjects of Wide Speculation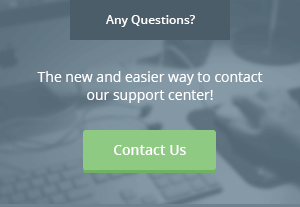 Latest News & Stories
Stay Away
Latest Questions
Latest Groups
Today's Mess-Up Photo