Newest Allconnect reviews & complaints
The complaint has been investigated and resolved to the customer's satisfaction.
Allconnect has left an official reply on this complaint.
Fraudulently signed me up for internet services
When I moved locally, I had to call Xcel Energy, the utility company for my area of Colorado. After working with Xcel to accomplish this, I was involuntarily put on the line with an agent from Allconnect. She signed me up for Xfinity internet services even though I explicitly told her my household had already scheduled services with a different provider. She told me I would get a package from Xfinity "just in case" I changed my mind. The package showed up right in the middle of the actual moving process, and I forgot about it for months. It turns out the package was a router, and I had three months of outstanding charges for equipment and internet services I neither signed up for nor used. I STILL owe Xfinity money as of today (1/19/23), and while they've credited me for most of the charges, I still owe late fees. Late fees I would not have to pay if it weren't for Allconnect using my information to sign me up for an internet provider against my wishes.
Desired outcome: A class action lawsuit, or the $43.28 in late fees that Allconnect owes Xfinity on my behalf for fraudulently signing me up for internet services.
Resolved
This complaint has been resolved automatically due to user's inactivity.
The complaint has been investigated and resolved to the customer's satisfaction.
Allconnect has left an official reply on this complaint.
Telemarketing
First, I am more mad at Duke Energy for this behavior. Anytime you do anything that makes it look like you are a 'new' customer, Duke then transfers EVERYONE to Allconnect, which is just gaudy telemarketing.
So, #1: Mad at Duke for this. Every single utilities company that pulls this telemarketing junk just looks low-rent and poor. Our electric companies are no better than bums begging for change.
But ok, you kind of get it. Sure. Nature of the beast. Duke wants to make a few pennies more and maybe one or 2 people out there might see the benefit of some 3rd party vendor taking all your personal info and signing you up for whatever it is you think you're agreeing to. Ok, sure, I can accept the CONCEPT of this.

(For the not-so-savvy people who get confused... do you pay your phone or alarm bill to your power company? No? Then why or how does your power company want to sign you up for phone services? JUST CALL THE DANG PHONE COMPANY DIRECTLY, this is NOT going to be convenient for you in the end! Just use common sense people!).

Now with my situation, the problem is I am NOT a new customer. I just had to make some account changes that changed the name on the bill. There was no moving, etc.
I EXPLAINED all that to the Allconnect rep and she CONTINUED to ask 'How my move was?'. "It sure is a lot to deal with packing and all those boxes..." I mean LITERALLY after I just told her a LOVED ONE DIED AND THERE WAS NO "MOVING". Like... W... T...F. Seriously. She kept going through the ENTIRE call as if I just bought a new house and I was some first time homeowner.
Finally, after a few minutes, I guess she concluded that the only service I didn't have that she could try to sell me was ADT alarms... A company that I completely loathe and hate. I literally told her how much I hated ADT and she still transferred me anyway.
What I don't get is why this lady thought keeping me on the phone longer was going to change anything. If I was the telemarketer and ran into a person like ME, I would just say "Thanks and have a nice day" and MOVE ON.
So then you have to come to the conclusion that the rep is NOT a stupid [censored], but HAS to go through all of it because Allconnect is probably a dumb company that puts difficult expectations and goals on their staff and probably doesn't pay them very well.

At the end of day... telemarketing is telemarketing. If Allconnect think they are any different from the chumps that cold call us all day everyday... well, I guess whatever lie you need to tell yourself to help get to sleep at night.

Here's a good test: Someone ask Allconnect on success rates. # of customers spoken to vs # of actual sign-ups and then compare and see how many of those sign-ups care cancelled within 1 to 6 months. I bet you the hourly pay of one of their callers that it would reveal quite a bit.

Also, I don't care how great Duke is or isn't. As long as they continue to push customers to telemarketers to make another buck, they are a 1 star bottom scraping company.
Resolved
This complaint has been resolved automatically due to user's inactivity.
The complaint has been investigated and resolved to the customer's satisfaction.
Allconnect has left an official reply on this complaint.
Att has no idea who they are they sign you up a d then tell you to call att they are of no help and there employees don't know what they are doing
They are poorly managed don't know what they are doing a d they tell you to call att s d they have no idea who all connect is. Don't use them
Resolved
This complaint has been resolved automatically due to user's inactivity.
Is Allconnect legit?
Allconnect earns 100% level of Trustworthiness
SAFETY NOTICE: ComplaintsBoard has analyzed Allconnect and determined that it has perfect credibility and is completely trustworthy, with a legitimacy rating of 100%.
We found clear and detailed contact information for Allconnect. The company provides a physical address, 3 phone numbers, and email, as well as 2 social media accounts. This demonstrates a commitment to customer service and transparency, which is a positive sign for building trust with customers.
Our scan shows Allconnect website is free from malware and phishing activities, which are types of online threats that can include viruses, worms, Trojan horses, ransomware, and other malicious code, as social engineering tactics used to trick users into sharing their personal information.
Allconnectutilities.com has been deemed safe to visit, as it is protected by a cloud-based cybersecurity solution that uses the Domain Name System (DNS) to help protect networks from online threats.
Allconnectutilities.com regularly updates its policies to reflect changes in laws, regulations. These policies are easy to find and understand, and they are written in plain language that is accessible to all customers. This helps customers understand what they are agreeing to and what to expect from Allconnect.
However ComplaintsBoard has detected that:
Allconnect protects their ownership data, a common and legal practice. However, from our perspective, this lack of transparency can impede trust and accountability, which are essential for establishing a credible and respected business entity.
The website belonging to Allconnect has a low number of visitors, which could be a red flag for users. However, it's important to conduct additional research to fully evaluate the website's legitimacy and trustworthiness.
Our Conclusive Verdict: After a thorough evaluation of this company, we highly recommend doing business with them. Our assessment shows that they are trustworthy, reliable, and committed to providing a safe and secure experience for their customers.
The complaint has been investigated and resolved to the customer's satisfaction.
Allconnect has left an official reply on this complaint.
Request sensitive information/Pose as company they are not
On 4/10/2021 I was trying to get internet services set up through Xfinity. Somehow, I was transferred to AllConnect, although I was still under the impression that I was working through Xfinity directly. They asked for my SSN on a "secured line" as well as address, etc. I only realized after walking into an actual Xfinity building that they had never heard of AllConnect and did not have an account for me. I am trying to cancel my account with AllConnect but have not been able to. They keep telling me that I need to go directly through Xfinity, but Xfinity has no information of an account for me.
Desired outcome: I need my account cancelled through AllConnect
Resolved
This complaint has been resolved automatically due to user's inactivity.
The complaint has been investigated and resolved to the customer's satisfaction.
Allconnect has left an official reply on this complaint.
False representation and attempt at obtaining private information
Called Duke energy at 1:36 pm to transfer services. I was told I would be transferred to the connection department where I was bombarded with questions and told they would help me transfer my internet services. I told them it wasn't necessary and that I had no intention of continuing with AT&T anyway but was met with a pushy response and promised my services would be better due to "upgrades" that had been done in my area. After asking where my Duke confirmation email was she informed me she would be proceeding with AT&T first. She argued with me about what I was paying and asked for authorization to run a "check" on my account. Having had an issue with AT&T performing unauthorized hard checks before I declined but was assured it would be a soft check. At this point, I informed her I would begin recording the phone call which I did. She began asking me questions about my account number and pin, then wanted my social and the answers to my security questions, at this point I told her to proceed no further and asked for my confirmation email for power services. Only then was I told she was not from Duke but in fact from a company affiliated with them called AllConnect. I am absolutely horrified that I was not informed I was no longer dealing with Duke energy. BE CAREFUL!
Resolved
This complaint has been resolved automatically due to user's inactivity.
The complaint has been investigated and resolved to the customer's satisfaction.
Allconnect has left an official reply on this complaint.
transferring service and false advertisement
I called Dominion Power to transfer my electric services and at the end of the call was connected to AllConnect. Not being familiar with the company, I assumed this was only a confirmation of my transfer of services. A rep came on the phone and immediately began to "sell" additional products. On multiple occasions, I advised the rep I was not interested in anything but transferring my services. She was extremely aggressive and then asked "what if I could offer you multiple savings on your current products?" She then went on to inquire about my cable service and asked if I would be willing to transfer to another company who is currently offering gift cards for transferring service. I then listened and eventually agreed to switch over with the understanding I would be receiving a gift card. Here we are a month later, and not only does the company (Verizon) have absolutely NO knowledge of a gift card but the company AllConnect couldn't even locate my account. This is a scam!
Resolved
This complaint has been resolved automatically due to user's inactivity.
customer service call with shelly @ 11:20 am pst
I was transferred to this company by SoCal Gas to verify my account and offer additional services. No other information was given to me by the SoCal Gas rep.

I was connected to an incredibly unprofessional, rude and hostile rep named Shelly. I explained to her I was not familiar with Allconnect and wanted to know who they were, why I was connected and what type of services they provided. I received this response "What did the rep tell you." I replied, "Nothing, that's why I'm asking you. He told me you were going to verify my account information and offer additional services. I would like to know who you are and what other services you offer."

Her response, "That's right! So he did tell you!"

So now, I'm thinking ([censored]?)

At this point, Shelly began "playing the word game."

I asked her over 5 times what services they offered and she replied, "Multiple, you can go to the website!"

Wait a minute, I was just transferred and gave all my info over the phone to a rep who won't even tell me who they are, why I was connected or what services she is supposed to be offering me.

Obviously, the call completely deteriorated.

This rep continuously berated me during this call. Shelly continuously over talked me and then began yelling over me as I was speaking. I eventually returned the same only to then be treated with a very condescending and snickering "Are you ok? Is everything okay?

Unbelievable Allconnect. You MUST do better.
internet service
I was transferred on phone to AllConnect because SoCalGas advised me of certain deals I could receive. Have to say, wow, this company has some of the most aggressive salesmen! Immediately the sales agent tried upselling me internet services and sounded like I would be getting the best deal, when I could easily purchase at the exact same price directly from the ISP and much safer and easier to resolve issues. Being as aggressive as selling products from other companies, the agents were absolutely useless at customer support. The agent whoever helped me out with the order made some grave mistakes, refused to admit it, and hung up phone right after I brought the issue up. With five additional calls, one agent had no idea how to look up an order, one agent had no clue what to do, one agent even tried to sell me the same package again, one agent referred me to their lousy "customer care service" which only operates a short amount of time in a week. The last few agents finally provided the most useful information which is to contact the ISP directly regarding my order, which means they themselves are basically helpless at order issues. Wow, why couldn't they just told me this from the start? As a customer, I do not have to feel the need to go through this much trouble to have my order issues resolved simply because of their mistakes. Their website is absolutely horrible at navigation and the layout looks like something from the 90s. I contacted the ISP directly and had substantially better experience. With this much trouble gone through, I cancelled the order within an hour and did not want anything to do with these people ever again.
utility services/sales
I just bought a new house and called my power company to transfer service into my name at which point I was transferred to Allconnect under the guise to "confirm my request". They started trying to sell me internet and security services etc. I said I was interested in looking at AT&T for my internet services and wanted more details. So the guy tells me he will place the order but there was no commitment so that I could get the details on their services. He told me once I get an email from AT&T I can go over the detail and if I don't want it to call him/allconnect back and they will cancel the order. He also mentioned doing a credit check and I said no and he said it is only the kind a utility company does and won't show on my credit report which was a lie, I got a credit alert showing a new inquiry. I have since learned that this is a common spiel they tell people. So I get an email from AT&T with an order confirmation and date set for installation, including phone service which I specifically told the rep I do not have nor want a landline and furthermore there were no details on the service. So I call allconnect a little while ago and ask them to cancel the order and they say they cannot and transfer me to AT&T, I was on the hold for 40 minutes and finally gave up for tonight. Don't need this additional hassle when preparing to move. Their rep flat out lied to me, these guys are shady. I am going to call my power company as well and ask them why they even partner with you. Oh and another thing, I told them I did not want ADT and today I got an email from them saying my ADT order was cancelled. Just to be clear I never ordered ADT services. But how come they can cancel that "order" but can't cancel the AT&T Order?
internet service "deal"
I was routed to AllConnect when trying to get the power turned on in my new apartment. I was talked into an internet service without being given any options or the opportunity to compare companies. When I tried to cancel the order I called customer service only to be re-routed to the internet provider. When I called the internet provider I was told my account could not be cancelled by them because it was sold through a wholesale broker. When I called Allconnect back I was again re-routed to the internet provider despite telling them what had happened. Thankfully Century Link found a way (I think) to override the system and cancel the order. The whole process took over an hour. My advice is to avoid the middle man and order internet directly from the provider. Allconnect proved to be unhelpful and dishonest about their policies.
false representation of service and illegal hard credit run
I was referred and transferred to an All Connect agent after setting my utilities with PGE. The only reason why I even heard of them and accepted the transfer is because PGE (which I have to trust as a utility) transferred me there. From there, the All Connect agent said he could help me with setting up a Comcast Xfinity account and he had access to deals which were not available online. The whole time that he was quoting me I was cross checking the online prices and he was about $10/month cheaper on average. When I accepted to proceed, the agent told me he need to run my credit.
Issue 1:
I told him that I was not interested unless it was a soft credit inquiry. He told me that he was not sure, but he was certain that it was "the same credit check that is done by a utility company". When I asked him to confirm that it was indeed a soft credit check, he stuck to the line: "the same credit check that is done by a utility company" (3 times). I figured that he was not sure but since referred to them by PGE, it must be a soft inquiry. To my surprise: NO. It is a extra useless HARD CREDIT INQUIRY on your record (like if you applied for a new credit card).

Issue 2: the price changed at the last minute in the confirmation phase of the service requested. And it was not an honest confirmation. It was a
My text above got cutoff, but to summarize, the main things I am upset about are:
1 - having sales representatives on the phone that do know to tell someone that you are running a hard credit check on them and not a soft one.
2 - no actual follow through on the request. I was told Comcast would contact me within 48 hours. 3 days later, I called Comcast and they had my info on file but no plan to send a tech. So instead, I went to the local Xfinity office and picked up a self install kit that day.
3 - I was not given all plans available on the phone. Everything was a back and forth between your sales rep and comcast (I felt). When I went to comcast in person, the comcast agent himself walked me through my options and told I could save money by doing one of the internet only packages said he would not charge me for the self install kit. Your allconnect rep told me it would be $15 for self install kit which I just found weird.
4 - when I called your costumer service line to complain about the extra credit run, she told me that "she used to work in banking and that banks don't care anyway". That basically it does not matter when I do several hard credit check in a row. That is simply not true. And she adopted that defense instead of acknowledging my point of view. Not even sure where to start with how horrified I am of the business practices of the people you hire.
The complaint has been investigated and resolved to the customer's satisfaction.
Allconnect has left an official reply on this complaint.
fraud placing orders for contract w / dish network in direct violation w / customer's documented statement
I was referred to Allconnect through my military bank, USAA, which advertised them specifically on their website and showed the USAA Name and Emblem even after transferring to Allconnect. I am trying to determine what legal action I can take against this company for placing a 24 month contract with Dish network without my permission (which the company themselves has admitted was based on lies their rep is documented making in the recorded conversation I had, which he said I could order service without contract) only to learn they ran my credit, and signed me up for 24 month contract against my will, despite even they admitting I repeatedly stated I did not want to sign up for any service with a contractual obligation, which I only learned after the service was installed when the installer asked me to sign paperwork showing a 24 month contract, which of course I refused to sign and took photos of the unsigned documentation). What is worse, is after learning this, I have spent over 10 hours (well documented by recorder telephone calls and online IM conversation unable to get Allconnect to resolve the issue, or pay for the fees caused by their fraud, which has also left us without the ability to use our existing cable for 2 weeks)! Please, if anyone can help direct me where to file charges and/or what type of charges can be filed, it would be greatly appreciated as what is worse the this well documented fraud, is the condescending manner Allconnect has handled the situation, even after acknowledging in recorded conversation and in writing what they did! Any assistance would be greatly appreciated to ensure this company is not permitted to continue to behave with such wonton disregard for customers or the law, or accept responsibility for resolving the problems they single handedly create!
Resolved
The complaint has been investigated and resolved to the customer's satisfaction.
The complaint has been investigated and resolved to the customer's satisfaction.
misrepresentation of authority
I was tricked into believing I was speaking to a representative of the utility companies. The very nice man promised to transfer my utilities at the same rate with one call. NEVER WAS I TOLD THIS IS A SEPARATE BUSINESS WHICH REPRESENTS A FEE-FOR-HIRE! They told me my cable would require a $120.00 connect fee which I could not get around. I immediately cancelled and just went down to the Cox store which informed me they had NEVER HEARD THIS COMPANY! I was only charged $30.00 to plug in my own box as opposed to the $120.00. Allconnect tried to gouge me for. Now, I am really upset because I just gave a stranger all my personal info including social security, driver's license numbers as well as address, phone numbers and date of birth. They even got my 15-year-old daughter's phone number. I thought I was speaking with a member of the utility company. I am horrified over some stranger getting all this information. THERE SHOULD BE A LAW FORCING THEM TO DISCLOSE IN THE BEGINNING THEY ARE SIMPLY A THIRD PARTY AND NOT CONNECTED WITH THE POWER COMPANY!
Resolved
The complaint has been investigated and resolved to the customer's satisfaction.
not fulfilling order
I called Allconnect to set up a package with Direct TV becuase Direct TV told me to call them. When I did I was talked into a "better deal". So far it has cost me hours on the phone and a game in which i was told several times the package is in place. today I was told that the package was never in place and that all the time on the phone was BS. I reported them to the Better Business Bureau.
home depot discount
Was told 3 times, in writing that I was entitled to a 10% off Home Depot Discount card. It is now a month later, I have about $3000 worth of items I need to order from Home Depot and I still don't have the card. When you call customer service, you can not be transferred to a supervisor, nor can you get a supervisor's name. All the service rep can do is email to a general box and have someone from the "pool of supervisors" return your call with in 48 hours. This is horrible service. I hate to think of how miserable I would be if I had actually ordered services through them versus being given the promotion by my power company. DO NOT USE THEM!
The complaint has been investigated and resolved to the customer's satisfaction.
did not work as ordered/confusing/tricky
I would try to avoid this company if I had a second chance. I was routed to them after starting new service with my electricity provider in order to receive "promotional rates" on a variety of similar products. I then spoke to a gentlemen who sounded as though he was ready off of a script, and apparently did not know very much regarding the promotions. Nonetheless, i went against my better judgement and signed up for a "promotional" rate for a cable internet connection. In doing so, I had to disclose an uncomfortable amount of information, but at the end of the call, he assured me that I would receive a reduced bill for the internet connection, and allconnect would work with the cable provider to ensure this. I received the call back, and email confirmation of this as well. Then, my internet was set up and installed, but when I received my bill, there was no promotional rate at all. I called the internet company, and they told me to talk to allconnect. I then proceeded to talk to a man named David from allconnect--with whom I tried to be cordial--but he assured me that they had no evidence of a confirmation at all. He listed off information that was incorrect about my order, and, finally, told me that I could talk to my internet provider and "good luck with that and have a nice day."... Ok. So, I had to cancel my internet subscription because the rate was too high. However, I need internet, so when I looked back online to deals that the internet provider had for those who signed up online, I SAW THE EXACT SAME DEAL ONLINE AS THE ONE OFFERED BY ALLCONNECT. In short, Allconnect appears to be a rather troublesome, unfriendly, and unnecessary middleman. I would also say that, in my situation, it was worse than useless because it also wasted my time and the time of the internet provider. Therefore, I would not use this service if I had a second chance.

Thank you for reading.
Resolved
The complaint has been investigated and resolved to the customer's satisfaction.
oh my god, never easy
I never learn. If the deal is too good to be true, then it isn't! and that's what Allconnect is! Fraud and just passes the buck so it's out of their hands. I had a Time Warner (cable/internet) setup since they showed the best prices and I got a order# and line connection date. A few days before the connection, I called TW to make sure and they said that the order is in but I have to show ID at the store. I drove 15 miles to the only TW office in Cincinnati and showed my id which they entered in their system. Then the next day I called CS to check and they said that the id is not in system and that I the prices I was quoted does not exist! I called Allconnect to see what's going on and the rep said I'll just rerun the order in which they did. Long story short, I had to call TW again and explain everything and the rep (was very nice) had to get her manager and her manager had to get someone else but in the end I had to pay a different price (they said they don't have that price in their system) which was about $8 more than Allconnect quoted.
So I made a complaint to Allconnect and a week later spoke with a Bradley who said that because there was an ID issue and TW redid the order, it's beyond their ability to help. I said my issue is the price that you quoted me and TW not honoring it shows incompetence. He apologized but kept saying that 'cause of the ID issue. I'm not gonna argue with them and said bye. I don't think they really care since they already got their commission from TW or Duke Energy (who transferred me to them). I would never go with a company who doesn't respect their offers or even make an attempt to offer something (gift card, etc..) just to maybe show some goodwill gesture.
The complaint has been investigated and resolved to the customer's satisfaction.
This review was chosen algorithmically as the most valued customer feedback.
Signed on for the internet/tv/phone service. Later, called the 800 number trying to cancel the service. The customer reps are extremely rude and gave me run around phone numbers to call. None of them allows me to cancel the service. In one of the call, I even ask the service rep why he's giving me the run around. He asked me back, 'why would I give you the...
Read full review of Allconnect and 5 comments
The complaint has been investigated and resolved to the customer's satisfaction.
This review was chosen algorithmically as the most valued customer feedback.
I was told I was being transferred to someone to review my order through the power co, but in fact was sent to this company in turn requested my social security # to verify if what they had in the system was correct tricking me to think I was still talking to the power company. Didn't like it and when the gentleman called with the tv offer the basic pkg wa...
Read full review of Allconnect and 24 comments
The complaint has been investigated and resolved to the customer's satisfaction.
bait and switch
purchased package deal internet/phone/directv. advertised price 84.99. qwest bill 188.94. qwest wont help, directv wont help, allconnect most certainly isnt helping.

steer clear, scam artists!
Resolved
The complaint has been investigated and resolved to the customer's satisfaction.
Collect Your Trust Badge
Be recognized for outstanding customer service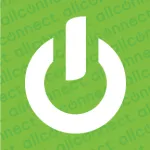 Allconnect

contacts
Website
www.allconnectutilities.com
We are here to help
19 years' experience in successful complaint resolution
Each complaint is handled individually by highly qualified experts
Honest and unbiased reviews
Last but not least, all our services are absolutely free