All-Power America complaints
3
Newest All-Power America reviews & complaints
APG3001 generator gas leak, reference order # 5407
I have been having a constant leak of gas coming from the depurator, located on top of the APG3001 fuel tank. I have tried to call several times, but get a leave a message and they will call back! After doing this approximately 30 times with no callback, I sent a work order # 5407.

Monica sent me back a completed non-reply email service request that implied that the gas tank was overfull! Monica also advised that the gas was coming from the air filter housing then going into the depurator. The gas has to run thru the depurator on top of the tank before it runs thru a hose into the bottom of the air filter housing. I believe her reply was a blowoff!

I have sent several return emails regarding my displeasure, due to not filling the 4-gallon tank with no more than 1 gallon of fuel, due to occasional usage.

It is my understanding that there are several generators made by all power America that have a similar issue that has been recalled to replace the tank and install.

Please respond with an answer to my issue with either the depurator or gas tank being bad.

Thank you in advance.
I will need the tank also. Thanks
Will you please send me a replacement fuel tank without a depurator on top of the tank? Just a gas cap and fuel gauge will do. Thanks
When will I be receiving your call. Been several days, 5 to be exact! Still having leak issues!
This review was chosen algorithmically as the most valued customer feedback.
Worst company I have ever had the displeasure to deal with! See complete details at http://www.gabbyjim.com/ReportOnAllPowerAmerica.html Looks like a scam importer of Chinese junk (trash, not the sailing vessell) I bought a 1000 watt generator from O'Reily Auto Parts and the machine self-destructed. When I tried to get help I got a runaround. - looks like a...
Read full review of All-Power America and 1 comment
DEFECTIVE MADE in CHINA
THIS Company has a history of DEFECTIVE EQUIPMENT and their quality and service is substandard

FOR YOUR COMPLAINT TO BE EFFECTIVE, YOU MUST FILE WITH ((ALL))
FEDERAL COMPLAINT AGENCIES

http://www-odi.nhtsa.dot.gov/ivoq/index.cfm
https://www.ftccomplaintassistant.gov/
https://app.dca.ca.gov/bar/complaints.asp
http://ag.ca.gov/consumers/mailform.htm
http://www.ic3.gov/default.aspx

This company, retained several Nationwide Unsatisfactory Records with the BBB for Failing to Respond to Consumer Complaints (links below).

Along with having been issued 19 individual Violations from the State Enforcement Agency, 'Consumer Affairs' (BAR).

Specifically, but not limited to, violating several sections of the Business and Professions Code depicted below:

Section 9884.7 (a)(1) False and Misleading Statements
Section 9884.8 Invoice Requirements
Section 988.4.9 (a) Estimate Requirements
Section 3373 Inserting/Withholding info to cause document to be False/Misleading

YOU CAN BETTER YOUR PATRONS EXPERIENCES BY HAVING THE COMPANY BE CONTRACTUALLY OBLIGATED TO ANSWER CONSUMER COMPLAINTS WITH RESPECT TO YOUR PRODUCTS.

Please review the Unsatisfactory BBB Reports of which this company has FAILED TO RESPOND, giving very bad experiences to your overall customers below:

http://www.bbbsw.org/BBBWeb/Forms/Business/CompanyReportPage_Expository.aspx?CompanyID=46657

http://www.jacksonville.bbb.org/commonreport.html?compid=154919414

http://cencal.bbb.org/WWWRoot/Report.aspx?site=25&bbb=1066&firm=87006632

http://sandiego.bbb.org/WWWRoot/Report.aspx?site=26&bbb=1186&firm=3002332

http://westflorida.bbb.org/WWWRoot/Report.aspx?site=47&bbb=0653&firm=90030786

http://alaskaoregonwesternwashington.bbb.org/WWWRoot/Report.aspx?site=114&bbb=1296&firm=35000329

http://memphis.bbb.org/WWWRoot/Report.aspx?site=62&bbb=0543&firm=27003291

FOR YOUR COMPLAINT TO BE EFFECTIVE, YOU MUST FILE A COMPLAINT WITH (ALL) FEDERAL COMPLAINT AGENCIES

http://www-odi.nhtsa.dot.gov/ivoq/index.cfm
https://www.ftccomplaintassistant.gov/
https://app.dca.ca.gov/bar/complaints.asp
http://ag.ca.gov/consumers/mailform.htm
http://www.ic3.gov/default.aspx
Is All-Power America legit?
All-Power America earns 91% level of Trustworthiness
SAFETY NOTICE: ComplaintsBoard has analyzed All-Power America and determined that it has perfect credibility and is completely trustworthy, with a legitimacy rating of 91%.
We found clear and detailed contact information for All-Power America. The company provides a physical address, phone number, and email, as well as 2 social media accounts. This demonstrates a commitment to customer service and transparency, which is a positive sign for building trust with customers.
Allpoweramerica.com has a valid SSL certificate, which indicates that the website is secure and trustworthy. Look for the padlock icon in the browser and the "https" prefix in the URL to confirm that the website is using SSL.
Our scan shows All-Power America website is free from malware and phishing activities, which are types of online threats that can include viruses, worms, Trojan horses, ransomware, and other malicious code, as social engineering tactics used to trick users into sharing their personal information.
Allpoweramerica.com has been deemed safe to visit, as it is protected by a cloud-based cybersecurity solution that uses the Domain Name System (DNS) to help protect networks from online threats.
Allpoweramerica.com you are considering visiting, which is associated with All-Power America, is very old. Longevity often suggests that a website has consistently provided valuable content, products, or services over the years and has maintained a stable user base and a sustained online presence. This could be an indication of a very positive reputation.
This website offers payment methods that provide the option for customers to get their money back, which could be a positive indicator of the company's commitment to customer satisfaction.
Allpoweramerica.com appears to have online shopping features, it's important to know that the platform supports an extensive range of payment methods, making it convenient and easy to complete your transaction. The payment procedure on the website is also relatively simple and straightforward, ensuring a smooth and hassle-free experience for buyers.
However ComplaintsBoard has detected that:
While All-Power America has a high level of trust, our investigation has revealed that the company's complaint resolution process is inadequate and ineffective. As a result, only 0% of 3 complaints are resolved. The support team may have poor customer service skills, lack of training, or not be well-equipped to handle customer complaints.
Allpoweramerica.com has relatively low traffic compared to other websites, it could be due to a niche focus, but could also indicate a potential lack of traffic and popularity. The allpoweramerica.com may offer a niche product or service that is only of interest to a smaller audience.
All-Power America protects their ownership data, a common and legal practice. However, from our perspective, this lack of transparency can impede trust and accountability, which are essential for establishing a credible and respected business entity.
We conducted a search on social media and found several negative reviews related to All-Power America. These reviews may indicate issues with the company's products, services, or customer support. It is important to thoroughly research the company and its offerings before making any purchases to avoid any potential risks.
Our Verdict: All-Power America is highly recommended company, but beware of poor customer service. Their 0% Resolve Complaints rating is a cause for concern. We advise using their services securely and reviewing complaints beforehand.
Collect Your Trust Badge
Be recognized for outstanding customer service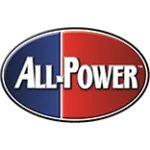 All-Power America

contacts
We are here to help
19 years' experience in successful complaint resolution
Each complaint is handled individually by highly qualified experts
Honest and unbiased reviews
Last but not least, all our services are absolutely free