All Access Tickets complaints
6
Newest All Access Tickets reviews & complaints
The complaint has been investigated and resolved to the customer's satisfaction.
All Access Tickets has left an official reply on this complaint.
own
I booked a ticket from ECN (ercan airport north cyprus) to islamabad that was connected flight from Sabiha gokçe airport istanbul and this airport dont have transfor desk thats why they did't give me to travel now I want my ticket refund
now I came back from islamabad to north cyprus
I am worker here in north cyprus s o please refund my ticket thanks
Resolved
The complaint has been investigated and resolved to the customer's satisfaction.
The complaint has been investigated and resolved to the customer's satisfaction.
All Access Tickets has left an official reply on this complaint.
Taken for thousands of dollars for super bowl tickets!!!
We purchased super bowl tickets from this unethical company, by way of ticket network, in sept 2014. They kept delaying the pick up date for the tickets, until they finally pushed It back all the way until the day of the game. Now they are telling us they no longer have our tickets because the stadium is oversold and will give us a portion of what we paid for them. Yet they still have tickets available on their websit...but for $9, 000 more than what we paid for them-each ticket! We are out thousands of dollars because of how expensive the flights, hotel and rental car are for the special event. I have never felt so betrayed. Do not buy from this company! I think they wait until the last minute so they can try to get more money for your ticket and then tell you, oops sorry. Devastating...
Resolved
The complaint has been investigated and resolved to the customer's satisfaction.
The complaint has been investigated and resolved to the customer's satisfaction.
False advertising / renegation of paid tickets / rude customer service
This company which apparently just opened in 2014 needs to be investigated for False Advertisement and Renegation of Contracted Purchased items. Recently I purchased 4 tickets for an event through www.ticket-omaha.com. I even called the company before ordering them, to ensure they were legit. A guy answered all of my questions and ensured me everything looked good. A few minutes later I recieved a confirmation email confirming the purchase of the tickets, not only from www.ticket-omaha, com but also a PAID receipt from WWW.ALLACCESSTICKETS.COM also confirming the ticket purchase at the agreed upon price. The reason I went with this company instead of through the venue's box office is these tickets were cheaper. There were some inconveniences however, they don't tell you exactly which seats your getting, (ie. Somewhere between Row A-R) and also they promise delivery by a few days before the show, but no tracking number or anything. I figured I could deal with these inconveniences because I felt the price was reasonable and they offer a guarantee. There were significant tickets still available through the box office for this event at the time I bought them through ticket-omaha.com. So I proceed to make plans and promises ect. to family regarding the event we were all very excited to attend. Then two days later I get several emails and phone call from representatives of www.liveshindigs.com informing me the tickets I paid for and bought were no longer available to me, that "the seller decided not to sell them to me." During the two days that elapsed before the ticket purchase and the phone call informing me they were reneging on the contract, all tickets together had sold out for the show. Reps at liveshindigs informed me that WWW.ALLACCESSTICKETS.COM was the seller. So I reached out to them. I was treated harshly and coldly by a man identifying himself as a manager for the organization. They refused to honor the contract, refused to work with me to find a solution, and refused to even apologize. It is my STRONG recommendation that anyone contemplating purchasing tickets from the secondary ticket market steer clear of all of these websites especially WWW.ALLACCESSTICKETS.COM. It appears they started up sometime in early 2014. It's obviously an amateur operation with shady sales tactics, misleading false advertisement, and horrible customer service. They've already racked up a sizable number of complaints from the Better Business Bureau and it's easy to see why. I should have done my research before giving these people my money!
Resolved
The complaint has been investigated and resolved to the customer's satisfaction.
Is All Access Tickets legit?
All Access Tickets earns 33% level of Trustworthiness
SAFETY ALERT: Our evaluation of All Access Tickets found a legitimacy rating indicating a low level of trustworthiness at 33%.
Exercise caution when using allaccesstickets.com as it may have lower quality content or a poor user experience, leading to fewer visitors and lower traffic.
All Access Tickets protects their ownership data, a common and legal practice. However, from our perspective, this lack of transparency can impede trust and accountability, which are essential for establishing a credible and respected business entity.
We conducted a search on social media and found several negative reviews related to All Access Tickets. These reviews may indicate issues with the company's products, services, or customer support. It is important to thoroughly research the company and its offerings before making any purchases to avoid any potential risks.
However ComplaintsBoard has detected that:
We found clear and detailed contact information for All Access Tickets. The company provides a physical address, 2 phone numbers, and email, as well as 2 social media accounts. This demonstrates a commitment to customer service and transparency, which is a positive sign for building trust with customers.
Allaccesstickets.com has a valid SSL certificate, while Scammers can obtain a valid SSL certificate by using fake information or by using a stolen or hijacked domain. In some cases, they may even use a certificate issued to another legitimate website.
Our scan shows All Access Tickets website is free from malware and phishing activities, which are types of online threats that can include viruses, worms, Trojan horses, ransomware, and other malicious code, as social engineering tactics used to trick users into sharing their personal information.
Allaccesstickets.com has been deemed safe to visit, as it is protected by a cloud-based cybersecurity solution that uses the Domain Name System (DNS) to help protect networks from online threats.
Allaccesstickets.com you are considering visiting, which is associated with All Access Tickets, is very old. Longevity often suggests that a website has consistently provided valuable content, products, or services over the years and has maintained a stable user base and a sustained online presence. This could be an indication of a very positive reputation.
All Access Tickets's website appears to be focused on art and entertainment. While this can be a great source for finding creative inspiration, it's important to verify the legitimacy of the site and its content before investing time or money. However, it's important to take the time to research the site and verify its legitimacy before making any purchases or investments.
Our Conclusive Verdict: The company has a low level of trustworthiness. We advise being cautious when dealing with this company and to read reviews carefully, being mindful of any negative comments or concerns before engaging with the company.
The complaint has been investigated and resolved to the customer's satisfaction.
All access ticket - 100% fraud
I spent $1, 600 in order to buy 3 tickets for the show on the site and got confirmed order of my payment, then I found a person responsible for my tickets and asked him to get tickets (3) together as there was parents going to show with a child. Bought so called tickets 3 weeks before the show and the only strange thing is that I did not get info about exact seats. they told that upon tickets pick-up you would know the seats. So 3hours before the show begins this manager from this bureau told I have 2 separate seats and only 2 seats. 3 Hours before the show and I placed my order 3 weeks before the show! The most horrible experience I ever had during all the time travelling throughout the world! Elena
Resolved
The complaint has been investigated and resolved to the customer's satisfaction.
Paid $1339 and got an empty envelope
We purchased 2 tickets to an Austin Mahone Concert taking place on 09/06/14 on the website concertticketcenter.com. We received an email shortly after with a receipt from All Access Tickets. The receipt showed "paid" and the tickets on the receipt were not what was purchased. The receipt listed tickets in rows 1-15 which do not exist at the venue. They had also put "TBD" next to the concert date. Furthermore, the receipt stated the tickets may not be "ready for delivery"until 09/02/14 which is 5 months away and 4 days prior to shipment. I asked to cancel on the same day of purchase when I received that receipt. I spoke with Josh at All Access Tickets. He was very rude, told me I agreed to his terms and conditions at checkout, all sales are final and there are no cancellations. I told him I would file a credit card dispute after which he sent a fed ex tracking number stating the tickets were being shipped. I told him not to ship the tickets to me. He did so anyway. I opened the sealed fed ex package in the presence of witnesses at a law firm. The envelope contained 2 pictures of a movie screen reading enjoy the show. The witness videio taped me opening the sealed intact envelope and pulling out the pictures and showing nothing else was in the envelope.
Lost $1,339.96
Purchased 2 row "c" tickets to the 09/06/14 Austin Mahone Concert in Nashville on a site called concertticketcenter.com. The entire amount of $1, 399.96 was immediately placed on my card.

Shortly after, I received a sales receipt from a company called All Access Tickets claiming they were the seller.
Their email address is [protected]@allaccesstickets.com

The tickets were ordered on the website concertticketcenter.com and were purchased for "row c" . Turns out, All Access Tickets was the actual seller. Concert Ticket Center allows them to anonymously post their tickets on their website for sale in exchange for part of the profit. . Turns out Concert Ticket Center is an intermediary site only and takes no responsibility or ownership of anything other than to send you meaningless emails.

Alarms went off when I looked at the sales receipt from All Access Tickets.

Red Flag #1 - The receipt read 2 tickets were purchased in rows 1-15 which do not exist at the venue.
Red Flag #2 - The letters TBD were next to the concert date 09/06/14.
Red Flag #3 - There was a note on the invoice that read "tickets will be READY FOR DELIVERY by 09/02/14" which is 5 months from now and only 4 days prior to the concert date.

I called and voiced my concerns to Josh Greenly of All Access Tickets. In a nutshell, my daughter and I walked right into the Lion's mouth when that box was checked during the checkout process on the website concertticketcenter.com. The one stating we agreed to their very lengthy terms and conditions. I informed him that he charged me for tickets we did not purchase in rows that don't exist for a concert he claims will be for a date that is "to be determined". He was a real smart @$$ and told me there are no cancellations or refunds and it wasn't his problem. Huh?

I informed him to cancel the order and refund my card. He refused. I told him I would file a dispute with my credit card company. He informed me "in writing" if he lost the charge back dispute, he would contact the police and he would "go after" the person who defrauded him - my 14 year old daughter!

Within hours, he claimed he had already shipped the tickets and sent me a fed ex tracking number. I called Fed Ex and they said nothing had been picked up from them and they had only submitted information to created a shipping label.

I informed Josh I knew that they had not shipped and instructed him NOT to ship the tickets. He did so anyway. The fed ex envelope arrived. I took the sealed intact envelope to a law firm and had them witness the state of the package and my opening the envelope because I feared the correct tickets would not be in the envelope or he had just sent me an empty envelope.

Attached is a picture of what I received from All Access Tickets. I have filed a dispute with my bank and all of the documentation surrounding the matter has been turned over to attorneys.

After I left a bad review for All Access Tickets, his attorney (?) sent an email stating he had suffered damages in excess of 1 million dollars in less than a matter of days and if I didn't take down my reviews, he was going to sue me for at least that much. The attorney went on to demand I retract all statements and "apologize" for having made them.

How pathetic is that? I would have expected such from an attorney in the same office building, on the same floor and just a few doors down from All Access Tickets - 9454 Wilshire Blvd, . Beverly Hills, CA 90212.

This"attorney firm" incorporated All Access Tickets on 01/01/14. It's a little confusing because Josh at All Access Tickets proclaims that his business is more than 25 years old and has been operating out of the same building for more than 25 years. On top of that, Josh claims to sell more than one MILLION tickets a year. That's a lot of revenue and taxes!
Collect Your Trust Badge
Be recognized for outstanding customer service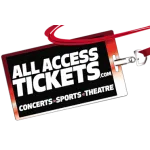 All Access Tickets

contacts
We are here to help
19 years' experience in successful complaint resolution
Each complaint is handled individually by highly qualified experts
Honest and unbiased reviews
Last but not least, all our services are absolutely free