401 Auto RV Canada Customer Reviews
8
Rate your recent experience
Pros and Cons of 401 Auto RV Canada: A Review Breakdown
401 Auto RV Canada is a trusted RV dealer located in Cambridge, Ontario, Canada. Our customers have left numerous positive reviews about our outstanding customer service, vast selection of high-quality RVs, and competitive pricing.

Our knowledgeable and friendly staff go the extra mile to help customers find the perfect RV for their needs, offering expert advice and suggestions. We also have a state-of-the-art service center staffed with certified technicians who can handle any repair or maintenance needs.

Many customers have noted the convenience of our online inventory and financing tools, making the overall buying experience stress-free and efficient. We are proud to offer competitive pricing on our inventory and maintenance services.

In addition to customer reviews, 401 Auto RV Canada has also received industry recognition, including being named a top RV dealer by RV Business Magazine.

Overall, our customers consistently praise 401 Auto RV Canada for our exceptional customer service, knowledge, and inventory selection. We invite all RV enthusiasts to visit our showroom or browse our online inventory and experience the 401 Auto RV Canada difference.
Overcharged
I bought a truck 1.5 years ago. It recently caught on fire. I only hade this truck a short time. I paid $48,588. But my insurance company is telling me it's only worth $28,000 I bought the truck used. It was a 2018 Dodge ram. I only put 30,000km on it so how did the truck depreciate so much in just 18 months. The salesman told me drive it for 6 months then you can trade it up or get a better interest rate! Ya right they don't answer my calls or get back to me. Also I always feel that the car dealer switched the truck on me. I bought it unseen over the internet. It looked nice we agreed on the price but when I got the truck it didn't seem worth the money but I bit my tongue because I really needed it for work. But now that this has happened and now I'm going to get stuck with a $15,000 loan with nothing to show for it. It seems not fair. I would like the dealership to help me out of this jam.
The complaint has been investigated and resolved to the customer's satisfaction.
401 Auto RV Canada replied to this review.
Terrible interest rate
Terrible interest rate. Offered to refinance for a better rate and was told the loan on my car is bigger than what the car is worth so no refinance and no trade in...as was promised at signing.
Resolved
The complaint has been investigated and resolved to the customer's satisfaction.
The complaint has been investigated and resolved to the customer's satisfaction.
401 Auto RV Canada replied to this review.
Travel trailer purchase
Travel trailer purchase...April 16th. Very good and fast correspondances until I signed the contract, then, only after contract is signed, informed me that due to COVID19, my delivery was not a priority and only delivery to essential service workers first, minimum 8 days or more. This is wrong, the sale should have been postpone till they could deliver in a resonance time due to current situation. They should not sell if they will not deliver. Very disappointed in their agressive sale tactics and major lack of respect and honesty.
Resolved
The complaint has been investigated and resolved to the customer's satisfaction.
My husband and I went through 401 auto
My husband and I went through 401 auto. The service we got was so awful! The agent we got (James) was not on top of anything, always having to apologize to us and would not communicate. Our van was supposed to be delivered today, so my husband tried to get ahold of James this morning at 9:30 to see when it would arrive. He text us at noon saying hes sorry for not letting us know sooner, but it wont be delivered until next week. Well we already switched our insurance over and our car is about to bite the dust. We dont even want the van anymore! We are so mad!
*** They have web links online that direct you to look at pricing for RVs
They have web links online that direct you to look at pricing for RVs. Upon doing so they ask for personal info before being able to see any pricing, and after you put this info in it says you filled out a financial application. Very misleading, *** and desperate.
I received a call the next day saying I in fact did fill out and application. I asked for whatever info they had not to be used and to not pull any financial report as I was mislead. I then and got bounced around 7 different people. And yes I got very irate after the 4th person. (non of which knew what they were doing or would take ownership for potential fraud) I didn't give them all the correct details other than my email and phone number.
I finally got someone who could somewhat help and he verbally told me they couldn't pull a report because they didn't correct have details. I asked for this to be sent in an email to me from them that they would not pull any report, and he said I needed to call ***. Seriously...Poor service, *** looking to mislead before you actually want to buy or even enquirer
We purchased our trailer from a friend
We purchased our trailer from a friend. This is our first time owning a travel trailer. There was a leak which we thought may be coming from a window because that is where the mold and pooling occurred. We also wanted an overall assessment to ensure everything was working. I booked a date to drop it off at the Cambridge location (3 weeks in advance) on a Monday to be completed by Friday. When I arrived the guy at the desk had no clue what I was talking about and it took two weeks for us to get it back. Should have turned around and walked out then. Upon completion of work they said that the window had no issues and that one corner of the roof was soft and the water was likely coming in that corner and so they re-caulked that corner on the roof and told me the membrane was intact. I asked what kind of guarantee they had for this caulking as we would be moving the camper 2hrs away, he advised 90 days. Come a month and half later, and the leak is still there, in the EXACT same spot! We took pictures and video and called them to see what they are going to do about it. Nathan in service quoted me some paperwork they had for our job that was done, stating if the leak persisted then a roof replacement was required. I said it would be better if emailed him some pictures and video. We did that and he came back saying,

" It looks like the corner molding may have had a mounting screw pop and has exposed the upper edge of the siding. With trailers as they roll down the road it is quite common to see things like this happen. In order to repair it properly, the corner molding will need to be removed and new putty applied under the molding and reinstalled. "

I emailed him back saying it's highly unlikely that was the reason for our issue as it's happening the EXACT same way as before. I asked if their company stands behind their work? I asked what they are going to do about. No response. Complete silence. There was never any, I'm sorry this is happening, or maybe we can help or I can tell you how to fix on your own, or let me speak to a manager. Nothing. I've resorted doing another email via their website to elicit some kind of response. Nothing. Keep in mind what they did for our trailer cost nearly $1000! They even broke one of our cabinet doors and replaced with a none matching screws, didn't even say anything.
We purchased our pop up trailer Saturday May 23rd at the Barrie location
We purchased our pop up trailer Saturday May 23rd at the Barrie location. After everything was signed i asked the sales person when we would be able to pick it up. The sales person advised to call on monday to speak to the service department. I called monday spoke to a service person who advised my trailer would be ready the next week on thursday and my appointment to pick up was 4pm. I called the wednesday of the next week to confirm that everything was still good and did not get a response, i sent the sales person an email with service related questions and he directed my email to the service department to call me, didnt hear from them. I gave it another few days and called again. Still the service department never reached out. The sales person sent another email to the service department and finally i got a *** email back that did not answer any of my question but to speak to parts about it. I ended up waiting 3 weeks for my trailer in total. I was fed up of waiting and i went in on june 11 at 4pm to pick it up. They were still working on it when i arrived at 4pm, I waited till 5:15pm before one of the service guys brought me in the back to the trailer to go over everything with me. While the guy was showing me everything i asked him where my trailer was, the guy said this is your trailer, i replied back saying no its not i bought a pop up with 2 pop out beds. The guy was showing a pop up tent with one pop out bed.The service guy went to the front right away to inform them of the screw up. The service guy also informed me that this happens all the time at this location where trailers are ordered for people and there the wrong ones. We ended up getting a trailer with one pop out bed. The manager brought me into her office and she said to get the trailer we paid for we would have to wait another 2 weeks or we can leave with this one and they would include a "starters package" which was a water hose and a ball to hook the trailer up to. She also said the trailer with the 1 pop out bed tent was the same cost as the 2 pop out bed tent which right away raised some red flags. We has plans over the weekend to go camping and wanted to get away so we took the trailer so we could go and enjoy our weekend. During our weekend when we open the camper for the first time there was a pillow that the seam had come undone, the straps to hold the door to the ceiling was broken and tabs were missing to put the blinds up. On our way back from our camping trip we called a different location to see what they would tell us the price was and there was a 1000$ difference. We went back to the Barrie location to confront them with what the salesperson at that Ingersoll location had informed us and the Barrie location kept saying that its the same price, trying to walk around the issue. Even the sales person at the Barrie location said the ingersoll sales person shouldn't have told us the price for the 1 bed pop up.
***
. On June 14th we went there to look into buying a new trailer. Their website had a popup trailer that looked perfect and had an amazing price. When we arrived, we were told that we could get that trailer, but at that price it wouldn't even have any electrical hookup, it would be a shell. WHATS THE POINT. So, since we were there, we started looking at other units and negotiating prices. After 2 hours we ordered our trailer and signed the paperwork (oh, they also charge $1000 for a safety (new trailer) and PDI). Lucky for me I took some pictures of the paperwork before we left (they only gave the loan document). During the negotiation process we were told that there was 1 unit left on the lot that had everything we wanted, including the $2500 Camper package (fridge, stove, sink, heater, etc.) and it should be ready in a week. Three weeks later we get a call, asking when we could come to pick it up, but part of the deal was they would be delivering it to me, so I was a little confused. We planned a delivery date and I had to wait more.
Finally, the day the unit arrived, the guy who delivered it was "new" and didn't know where the manual (it never came with one), the crank to lift it (inside the unit), or anything else was. So, he had to call his boss to find out where it was. After locating the tools needed to operate my trailer, we unhitched it, and when I went to open it, he was packing to leave. He asked me to sign the paperwork stating that I accept it and it was delivered, and when I said I wanted to wait to see it opened before I signed he was insistent that I sign so he can get to his next delivery and if there were any issues to call CampMart RV.
Well, as you can guess, after opening it I quickly realized that there was no fridge, no stove, no... anything. DID THEY THINK I WOULDN'T NOTICE? After calling Kim (the delivery guys boss) at CampMart, I was first questioned if I got the correct trailer, so I verified the VIN, Kim then questioned if I actually ordered the camper package, because she didn't see if on my bill. Remember the pictures I took of the paperwork, well it said, "See Kim for Client wants, Full Camper Package." I pointed this out, and she was shocked that I knew it was written there.
As a side note, my brother and sister in law got a quote from a different CampMart RV and it was actually written on a sticky note.
Kim finally put me in touch with the manager, Scott C., and we spent many hours, over many calls discussing how to make this correct. To start off, they offered me $1500 to make up for the camper package (they told me it was $2500 when I bough it), they then offered me a mini fridge and a Coleman stove on top of that. NOPE. I told him to get me what I ordered; they didn't have any. I asked them if they could upgrade me to the next model; they didn't have any in Ontario with the Camper package (I call BS). Finally, they said they could make me a new trailer, but it wouldn't be ready until mid August. I was willing to accept this offer, but what was I supposed to use in the meantime. I offered the compromise that I keep the "shell of a camper" until they deliver me my trailer that we had signed a contract on. Scott C. told me he had to talk to head office and hung up. After 3 hours of waiting, and the closing time of the dealership quickly approaching, I called back. He, apparently, was going to call me just then and unfortunately, they couldn't do that deal because it would void the warranty having a previous owner. The issue with this logic was they trailer was already registered to me. I had the registration papers, I opened the trailer, and I took the plastic off the mattresses. It was already used, and they are planning on selling it to someone else as a new unit (how many other times have they done that?).
So, I told Scott that I just want my money back, and he said he would call me the next day (Tuesday). It came and went, then Wednesday, Thursday, and finally Friday, I was so frustrated, I called. Scott started off the conversation telling me he was trying to find me a solution. I expressed how I didn't want one and I just want my money back. Then he told me he was working with finance and the bank on that too. Why would he be doing both? MY GUESS IS HE WAS DOING NOTHING. I requested an email stating he was cancelling the loan, but I never received one. Remember, I have been getting charged each week since I signed the paperwork for this trailer that I never received and was no longer getting. Many more calls over the next couple weeks, I was still being charged every Friday for the loan. Finally, they tell me the loan was paid off on July 14th, they have written a check for me, which they couldn't mail but would hand deliver to me (hasn't come yet). I was charged 1 more time for the loan on the 24th so I went to the bank to see if it was actually paid off. It has been, but not when they said. I still haven't received the check for the amount I paid over the last month and a half, and honestly, I don't think they will ever deliver it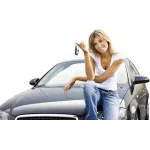 401 Auto RV Canada

contacts
We are here to help
A 19-year track record of successfully managing customer reviews
Our team of experienced professionals handles each review with individual care
Honest and unbiased reviews
Last but not least, all our services are absolutely free