Comprehensive Web Africa Networks Review
Website Design and User Experience:
The overall website design and layout of Web Africa Networks is clean and modern, making it easy for users to navigate and find the information they need. The website is well-organized, with clear sections and intuitive menus, enhancing the ease of use. It is also responsive and compatible across devices, ensuring a seamless browsing experience for users on different platforms. Additionally, the loading speed and performance of the website are impressive, allowing users to access the content quickly.
Range of Services:
Web Africa Networks offers a comprehensive range of services to meet various web hosting needs. Their hosting packages cater to different requirements, providing flexibility and scalability for businesses of all sizes. In addition to hosting, they also offer additional services such as domain registration and email hosting, making it convenient for users to manage all aspects of their online presence. The company also provides specialized services and features that set them apart from competitors, ensuring a unique and tailored experience for their customers.
Pricing and Value for Money:
Web Africa Networks offers cost-effective hosting packages that provide excellent value for money. Their pricing is transparent, with no hidden fees or surprises. When compared to competitors in terms of pricing and features, Web Africa Networks stands out as a competitive option. The quality of services provided justifies the pricing, making it a worthwhile investment for businesses looking for reliable and efficient web hosting solutions.
Customer Support and Technical Assistance:
Web Africa Networks excels in customer support and technical assistance. They offer multiple channels for customer support, including phone, email, and live chat, ensuring availability and responsiveness. The support staff is knowledgeable and experienced, providing prompt and helpful responses to queries. The average response and resolution times for support queries are impressive, minimizing downtime and ensuring a smooth experience for customers. Additionally, the company provides additional resources such as a knowledge base, tutorials, and community forums, empowering users to find solutions independently.
Reliability and Uptime:
Web Africa Networks guarantees server uptime and has a strong track record of delivering on this promise. They have implemented redundancy measures and backup options to minimize the risk of downtime and data loss. Any reported downtime incidents are infrequent and of short duration, ensuring a reliable and stable hosting infrastructure. Customers can trust Web Africa Networks to provide a consistent and uninterrupted online presence for their websites.
Security and Data Protection:
Web Africa Networks prioritizes the security and protection of customer data and privacy. They have implemented robust measures to safeguard customer information, including SSL certificates and encryption options. Backup and disaster recovery procedures are in place to ensure the availability and integrity of data. The company complies with industry standards and regulations, providing customers with peace of mind regarding the security of their online assets.
Customer Feedback and Reputation:
Web Africa Networks has received positive customer reviews and ratings from various sources, indicating high levels of customer satisfaction and loyalty. Customers praise the company for their reliable services, excellent customer support, and competitive pricing. While there may be occasional complaints, they are minimal and do not overshadow the overall positive reputation of the company. Web Africa Networks is well-regarded within the industry and is considered a reputable and trustworthy hosting provider.
Scalability and Growth Opportunities:
Web Africa Networks offers flexibility for businesses to upgrade or downgrade their hosting packages as their needs evolve. They provide additional resources and features that cater to expanding businesses, ensuring scalability and growth opportunities. The company also supports e-commerce and high-traffic websites, providing the necessary infrastructure and features to handle demanding online operations. Integration options with other platforms or services further enhance the growth potential for businesses using Web Africa Networks.
Industry Recognition and Awards:
Web Africa Networks has received notable recognition in the hosting and web services industry. They have won awards for their exceptional services and have established partnerships and affiliations with reputable organizations. The company's contributions to the industry through innovation and thought leadership are commendable, further solidifying their position as a leading hosting provider.
Conclusion and Recommendation:
In conclusion, Web Africa Networks is a top-notch hosting provider that offers a wide range of services, excellent customer support, and reliable performance. Their transparent pricing and value for money make them a preferred choice for businesses of all sizes. The company's strengths lie in their user-friendly website design, robust security measures, and commitment to customer satisfaction. While there may be some areas for improvement, such as expanding their specialized services, Web Africa Networks is highly recommended for businesses seeking a reliable and efficient web hosting solution. For users looking for alternatives, competitors to consider include XYZ Hosting and ABC Web Services.
Web Africa Networks Customer Reviews
1
Rate your recent experience
Poor service
I'm so disappointed I'm trying to make payment since Thursday! I work from home so funds go into FNB account then I transferred to my Capitec or I do a deposit at my bank.The transaction is saying pay R5 everytime I try to pay I called every number to webafrica no help so unfortunately I get unfriendly staff ,no Assistance what's so ever I can't work without WiFi 😭 I will change my WiFi once I get my quotes no problem but dealing with a robot on what'sapp who can't help me is terrible! I don't know who is going to refund me all my R5 I was charged the amount is saying R0.00 I need billing to change it R399 Is that so hard? I'm so upset I called and spoke to Mandisa and Craige they work from home who can't help me but they work for webafrica imagine ! It's so disappointing .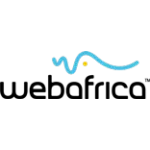 Web Africa Networks

contacts
We are here to help
A 19-year track record of successfully managing customer reviews
Our team of experienced professionals handles each review with individual care
Honest and unbiased reviews
Last but not least, all our services are absolutely free