Waterfly Customer Reviews
10
Rate your recent experience
Waterfly Shop Review: Durable & Stylish Fanny Packs and Slings for Outdoor Activities
Waterfly Shop is definitely a great choice for those in search of high-quality fanny packs or slings as their products are not only functional but also stylish, which is definitely a win-win. I personally purchased two of their slings/fanny packs and was pretty pleased with the quality of both items.

While I preferred one over the other, both slings/fanny packs were excellent additions to my collection, and I now have four packs in total. However, the Waterfly offerings definitely rank highly, with the MTW Sling from Moment coming in first place.

One of the standout features of the Waterfly slings/fanny packs is their durability, which you can tell from the moment you first hold one of them. The materials used to make them are strong and sturdy, as well as water-resistant, and they have held up well under some rigorous testing.

Another feature that stood out to me was the organizational design of the packs, which is ideal for all kinds of outdoor activities such as hiking, trekking, and even casual outings. The numerous compartments offer enough space to carry all your necessary items, helping to alleviate the stress of carrying a bulky or heavy bag.

Overall, I highly recommend taking a trip to waterflyshop.com and checking out their selection of slings/fanny packs. Their products are of high-quality, durable, and quite stylish, making them an excellent accessory for all kinds of activities.
Unreliable Shipping and Customer Service: My Disappointing Experience with Waterflyshop.com
I recently purchased a product from Waterfly (waterflyshop.com), and I was quite disappointed with my experience so far. According to their website, my order had been shipped and they provided me with a tracking number. However, when I tried to track my order, the tracking service showed that there was no information available for that particular number.

I immediately reached out to their customer service team to inquire about the status of my order, and I was informed that it had indeed been shipped. Despite my concerns, I was assured that the product would arrive soon.

However, as of March 13th, I have still not received my order, nor have I received any updates or additional information regarding its whereabouts. I have attempted to contact the company several times, but have not received any response or resolution to my concerns.

What makes this situation even more frustrating is that the company has already charged my account for the purchase, yet I have no idea when or if I will receive the product. Overall, my experience with Waterfly has been unimaginable, and I would strongly advise buyers to do their research and exercise caution before making a purchase on this site.
Disappointing customer service from Waterfly (waterflyshop.com) - my order status remains uncertain & communication was lacking
I recently placed an order with Waterfly (waterflyshop.com) and was disappointed with the level of communication and customer service I received. After placing my order, I didn't receive any additional information regarding shipment or delivery. The only email I received was in Chinese, which left me feeling confused and unsure about the status of my order.

I tried reaching out to customer service through the two chat features provided on the website, but unfortunately, nobody responded, despite their promise to "reply immediately". This lack of response left me feeling frustrated and uncertain about what was happening with my order.

All in all, I was very disappointed with the level of service I received from Waterfly. I had hoped for better communication and more prompt assistance, but unfortunately, my experience fell short of my expectations. I am still unsure if my order will ever be shipped or if I will receive any updates about its status. Overall, I would not recommend this company due to their poor customer service.
Waterfly Sling Bag Review: Stylish, Practical, and Exceptional Customer Service
While out and about recently, I spotted someone wearing a stylish and practical sling bag that instantly caught my eye. I was curious to learn more, so I did some digging and discovered that the bag was from a brand called Waterfly. Intrigued, I decided to reach out to Waterfly customer service via email to inquire about the availability of the color that I was interested in. To my delight, I received a response almost immediately informing me that the color was now available and that I could place an order. I was impressed with their responsiveness and personalized attention to my request.

When the bag arrived, I was thrilled with my purchase! It turned out to be even better than I had hoped for. The quality of the materials and construction was evident, and it was clear from the design details that they had considered functionality as well as style. The size and weight of the bag were perfect for my needs, and it was comfortable to wear for extended periods of time.

Moreover, the bag arrived surprisingly quickly - it was clear that Waterfly was committed to delivering excellent customer service across the board. Given my experience with this purchase, I am seriously considering buying another sling bag from Waterfly in a different color. I have already been recommending it to others, and I am confident that they would be just as pleased with their purchase as I am.

Overall, my experience with Waterfly has been fantastic, and I would highly recommend them to anyone looking for a stylish, well-made, and functional bag, along with exceptional customer service.
Color Discrepancy and Shipping Delay: My Review of Waterfly Fanny Pack
As a customer of Waterfly, I recently ordered a fanny pack in Teal Blue through Amazon. However, upon arrival, I was dismayed to find that the color I received was actually green. This was concerning, as your website had clearly depicted the product in blue. Needless to say, I was not satisfied and returned the item to Amazon without hesitation.

Aside from the issue with the color discrepancy, I was also disappointed to find out only after making a purchase that my item would not arrive for roughly two weeks. It would've been preferable if this information had been made transparent and upfront before the checkout process, allowing for more informed purchase decisions.

While these experiences may have been disappointing, I am hopeful that Waterfly will take steps to address these issues and ensure that their customers are given accurate information about their products and shipping times. As someone who enjoys outdoor activities and has purchased from your store before, I would be more likely to shop here again in the future if such improvements were made.
Mixed Feelings about Waterfly: My Experience with waterflyshop.com
My recent experience with Waterfly (waterflyshop.com) has left me with mixed feelings. While the process of purchasing an item was simple enough, the confirmation details via PayPal led me to wonder if I was dealing with a legitimate seller. The email address containing the word "candygirl" seemed somewhat unprofessional and left me feeling somewhat dubious about the whole thing.

The confirmation email also informed me that I would receive notification when my order was ready, and fulfillment would occur 12-22 days following this. However, I found this to be a rather unsatisfactory way of conducting an e-commerce transaction, leaving me concerned that I may never receive what I had paid for.

All in all, it seemed like a bit of a risky gamble, and I was left with a distinct feeling of unease. Nonetheless, I retained a degree of hope that I would receive my item as I had hoped, and I have yet to completely write off Waterfly as a scam at this stage.

I eagerly await my package, and will update this review accordingly to inform others of my experience. Hopefully, my initial concerns will be proven to be unfounded and I can demonstrate that Waterfly is indeed a reliable and trustworthy online retailer.
Language Barrier Leaves Me Uncertain: Waterfly Review
When I recently placed an order with Waterfly, I was initially very impressed with the prompt email I received confirming my purchase. However, just one week later, I was surprised and frustrated to receive an email from them in what appeared to be Chinese language. Unfortunately, I do not know how to read or speak Chinese and as a result, I was left feeling rather confused and uncertain about the status of my order. Understandably, I was hoping to receive some information in English about my order - has it been shipped? Is it experiencing any delays? - but as of yet, I have not received any updates from Waterfly.

It goes without saying that as a customer, it's important to feel informed and assured about the status of your purchase, and unfortunately, Waterfly's recent communication left me feeling unsure and unhappy. While I appreciate that language barriers can sometimes cause complications, I think it's only reasonable to expect that any correspondence with customers who speak different languages should be provided with an appropriate translation.

In summary, while Waterfly's prompt initial email communication was appreciated, their lack of clear and accessible updates has been disappointing, leaving me feeling unsure about the status of my purchase. I hope that in the future, they will work to improve their communication processes in order to provide their customers with a more positive experience.
Efficient and Affordable: My Positive Experience with Waterfly Fanny Pack
As someone who values staying active and on-the-go, I am always on the lookout for gear that supports my lifestyle. That's why I'm excited to share my positive experience with Waterfly (waterflyshop.com). From start to finish, this company went above and beyond to provide me with exceptional service and products.

First and foremost, I appreciated the timely updates I received regarding my order. It gave me peace of mind to know that the team at Waterfly was attentive and on top of things. And, to my surprise, the turnaround from purchase to arrival was incredibly fast! I had my new fanny pack in hand before I knew it.

Now, onto the product itself. I must say, I was impressed with the high quality of the Waterfly fanny pack, especially considering the affordable cost. The materials felt durable and well-made, and I loved the sleek design.

However, I did have one minor issue - the front pocket was a bit too small for my iPhone (10X). But, it fit perfectly in the back pocket, so it was really a non-issue. That being said, if I were to make a preference, I would have preferred the reverse. Regardless, this small hiccup didn't detract from my overall satisfaction with the Waterfly fanny pack.

In fact, I would confidently recommend this product to anyone looking for a simple yet reliable way to carry their essentials on short walks. The size is perfect for just a few items - keys, a small wallet, phone, and water bottle - without weighing you down. And, if my experience is any indication, you'll be pleasantly surprised by the quality and efficiency of Waterfly as a company.
Waterfly Bag Review: Affordable Quality and Comfort
Upon receiving my Waterfly bag from waterflyshop.com, I was impressed with how well-made it appeared to be. All of the materials used seemed to be of high quality, which was particularly impressive considering the affordable price point. It's great to find a product that doesn't skimp on quality just to save on cost.

One of the standout features of this bag is the zipper lock on the main compartment. It's a small touch, but it definitely adds to the sense of security you feel when using the bag. I also appreciate how comfortable it is to wear - the strap is adjustable and the padding on the back panel is a nice touch.

As some other reviewers have noted, the magnet on the front pouch could be improved. It seems to be a bit weak, so I've had instances where it pops open if there's anything bulky in the front compartment. That being said, it's a minor issue overall and doesn't really detract from the usefulness of the bag.

Speaking of usefulness, this Waterfly bag is great for holding all of your essentials - wallet, phone, keys, etc. It's small enough to be compact and easy to carry around, but large enough to fit everything you need. Overall, I'm very pleased with my Waterfly bag purchase and would definitely recommend it to others who are looking for a high-quality, affordable crossbody bag.
Quality Outdoor Gear and Travel Bags, but Communication and Payment Process Needs Improvement
When I visited Waterfly's online store, I was immediately drawn to their collection of high-quality outdoor gear and stylish travel bags. I made a purchase for a few items that I really needed, feeling confident in my decision based on the strong reviews that I had read about their products.

However, I did have a bit of an issue with the purchase process. After ordering my items over a week ago, I didn't receive any follow-up communication about my order, such as when it would be shipped or when I could expect it to arrive. This left me feeling a bit anxious and unsure about whether my order had gone through correctly.

Another issue that I encountered was the lack of tracking information available on the website. I found it frustrating that I wasn't able to see the status of my shipment once it had been sent out for delivery.

To add to this, I received an email survey asking about my experience before I had even received my shipping notification. This left me feeling puzzled since I hadn't yet had a chance to assess my experience with the product or with the company.

The final issue that concerned me was the fact that the PayPal payment seemed to be going to an email address that wasn't directly related to Waterfly. The email address contained a part that read "candygirl" which made me a little uneasy, as I wanted to ensure that I had ordered from the right company.

While I certainly appreciate the quality of Waterfly's products, I would suggest that they update their communication process and ensure that all payments are reflected under their precise business name. This would alleviate confusion and concerns for customers, like me, who are looking for a seamless and secure purchase experience.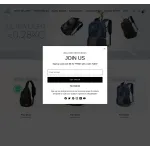 Waterfly

contacts
We are here to help
A 19-year track record of successfully managing customer reviews
Our team of experienced professionals handles each review with individual care
Honest and unbiased reviews
Last but not least, all our services are absolutely free