Newest Sunoco complaints
The complaint has been investigated and resolved to the customer's satisfaction.
This review was chosen algorithmically as the most valued customer feedback.
You see ads about stolen id's on the tv but nobody seem to fix this problem. Pump gas and you have to get a reciept from the cashier because of paper jams or no paper in printer at pump. Tell the cashier and they just say paper jam and print the reciept inside which is ok but getting it at the pump is call self service. If they ever fix the printer i'm sure...
Read full review of Sunoco
The complaint has been investigated and resolved to the customer's satisfaction.
This review was chosen algorithmically as the most valued customer feedback.
I am still waiting for copies of my grievance against the district manager (Tom) for encouraging the store managers and Vallerie to lie by pulling me in the office for invisible customer complaints because I told him about the out of control horseplay between the managers, the racial slurs directed at me and the company, the asst. manager being...
Read full review of Sunoco
The complaint has been investigated and resolved to the customer's satisfaction.
This review was chosen algorithmically as the most valued customer feedback.
The employee compliance hotline workers have been telling me since October 2012 that my grievances against the district manager (Tom), cashier (Vallerie), store managers (Rick & Rita) and legal advisor (Micheko) are on the way. This has been going on since last Christmas. We should not have to let managers touch us, get drunk with them or clock them in or...
Read full review of Sunoco and 2 comments
The complaint has been investigated and resolved to the customer's satisfaction.
This review was chosen algorithmically as the most valued customer feedback.
Tom the district manager told me that he would have another meeting between me, Vallerie, Rita and Rick when the stores renovations are done by the end of the month and I really need Hellen his boss to be there to figure out why Rita and Vallerie keep saying that I am being rude to invisible customers and he is standing by them instead of correcting on the spot.
Read full review of Sunoco
The complaint has been investigated and resolved to the customer's satisfaction.
asst. manager has touchy feely problem
On Monday I went to Sunoco to pick up an employee handbook and Tom the district manager asked if he could speak to me, he asked me to clock in and we went out back. He asked what happened between me and the DHL guy last week, I have been working night shifts for weeks so I don't understand how me and this individual could have had a confrontation if he only comes in between 11:30 am and 1:30 pm. Rita and Vallerie have been calling Tom to the store and accusing me of being rude to invisible customers since June and he is not addressing the issue with them. I have asked Mitch and Kate to have Hellen (Toms boss) come into the store to oversee what is really going on but Mitch told me that is impossible because Tom is a district manager. Rita has touched my breast inappropriatly twice by the grill and forced me to look at her husband half nude by the office and upper management is treating it like the Penn State situation by ignoring the problem and trying to fire me becuase I complained about the abuse, Rick and Rita earlflick each other until they draw blood, I also told Tom about Rita telling me that she will destroy Tiffany and take everything that she has if she sues her. Rita also said that the only reason Tiffany won her unemployment hearing is because Rick forgot his laptop. I shouldn't have been moved to night shift because I don't want Rita touching me and keep declining her offer to go out drinking after work and I don't appreciate Vallerie's racist rants against the Company because she had her time at the top and blew it 20 years ago. Tom, Rita, Vallerie and Rick have been pulling me in the office since June for fraudulent complaints instead of Tom asking Rita and Vallerie what is your problem.
Resolved
The complaint has been investigated and resolved to the customer's satisfaction.
The complaint has been investigated and resolved to the customer's satisfaction.
dhl employee is a liar
I was at Sunoco this morning to pick up my employee handbook and the district manager Tom asked what happened between me and the DHL guy last week. Hello! I have been slammed with night shifts for weeks so where does this altercation come in when Mr. Dunlap told me in July that this employee is not allowed in the store anymore and is not to get involved with what is going on between me, Rick and Rita. Two weeks ago at about 1:30 I came into the store to sign for my pay stub and your employee was in the store talking to Rita and Vallerie he looked at me like I was nothing as he walked out, so I called and talked to Sarah who assured me that my apology letter was on the way and that he was told by Mr. Dunlap not to come on the property. I filed a complaint with the EEOC and need your employee to stop lying on me, and I need my apology letter that was promised to me. I have went from being shift to night shifts to layed off figure it out.
Resolved
The complaint has been investigated and resolved to the customer's satisfaction.
fraud
I took my truck to this station in 2010 for inspection. They run a special 39.99 for inspection and emissions. When I went to pick it up they said it passed emissions but failed the inspection because the ball joint was bad. I said but my son is a certified mechanic and he replaced the ball joint about 1 yr prior. They're response was "its bad and needs to be replaced". I calle my son that night and he said there was no way it went bad that fast so, that weekend he got under my car and measured whatever it was he had to measure and said it was worn but was within limits and should have passed. My son called them and told them about the work he did on it and the measurment he did for inspection purposes and told them that they should not have failed the inspection and gave them a chance to rethink and correct their mistake and they refused. Next step was to report them to state police. The police contacted me, met me at the station, made them reinspect the ball joint and prove that it didn't pass well, they were warned and fined by the state police because it should have passed. My son at the time was working for an auto dealer that did not do their own inspections or I would have taken my truck to him. A ball joint replacement costs back then 3-4-500.000? I fear to think how many people they did this to before they got caught. I'm sure if you needed to you could check with the state police in Trevose to verify
The complaint has been investigated and resolved to the customer's satisfaction.
rude employee
Stopped for gas 4/17/12, at the Sunoco in Denville on Route 10 and Franklin rd. the attendant was too lazy to come to the window to get my credit card, I opened the passenger side door to give him my credit card. After pumping the gas he handed me back my credit card and I asked for a receipt, he got upset that I asked for it he asked me "you want a receipt?" I told him yes I need it for an expense account (not that I should have to explain anything to him). crossed his arms after punching the button on the pump and kept shaking his head back and forth, When he handed the receipt to me I thanked him only to have him open my passenger side door open fully then walk away to wait on some one else. I sat there in disbelief for a few moments, I had to get out of my car to close the door, he watched me with a smile on his face. I walked over to him and told him " thank you for closing my door" I will NEVER go back to this station and I will be happy to let everyone else know to not waste their time or money there as well.
Resolved
The complaint has been investigated and resolved to the customer's satisfaction.
sounds like bait and switch to me
Went to the Sunoco Gas Station on Route 10 West in Denville, NJ this morning and asked for $30.00 Regular Cash. After the attendant pumped the gas, I noticed that I received 10 gallons of gas for $30.00. When I questioned him, all of a sudden he didn't understand what I was saying. He charged me the Credit price, instead of the Cash price. There just happened to be a Denville police officer in the area, I flagged him down and he was going to investigate why they are lying about their $2.81 gas price. Here they get people in there thinking that the gas is so cheap, when they charge them the $3.01 anyway. And I called a friend to go to the same gas station and get gas, and the same thing happened to her. DO NOT BUY GAS FROM SUNOCO ON ROUTE 10 WEST IN DENVILLE. Sounds like bait and switch to me.
questionable business practices
I called this company which also calls itself Mohawk heating; and I spoke to Kathy who tol me I had a credit but I still had to pay the full amount not including the credit! So I informed kathy that I want to cancel my account with their company, this was on the first of december. When I called in I was spoken to harshly and I thank God that there is more oil suppliers in my area! I called today on the 10th of december to find out by Kathy that my account was not closed and she refused my request to send me written notice that my account would be closed! So here I am fed up and angry but relieved the is hope in the fact that I can report this matter to the bbb, attorney general and irs! :-) audit time!
rip off
I went to the sunoco gas station i had a $50.00 walmart card, there was only $9.00 left on the card when i gave the guy the card he looked at the card and laugh and said where did i get this card and then said how much did i pay for it was it $40.00 dollars i said no i paid $50.00 like it said on the card then i told him i wanted $9.00 in gas he ran the card and told me i need 0.85 he said there was not enough money on the card i told him i was gonna go to the car and get the 0.85 when i got back in the store he cancel the whole trasactoin and told me i would get a refund in 24hr i ask him why he did that ihe said there was not enough on my card he gave me a recipt and he over charge me 0.85 thats why it didnt go through. i was out of gas he wouldnt give me any gas i called walmart they said the gas was charge so the just kept my money and the gas i had to ask someone to give me money to get gas so i could leave.
The complaint has been investigated and resolved to the customer's satisfaction.
got curse by boss
I went to the sunoco gas station @ 717 nott street the cashier had no clue how to handle the transaction. He called his boss from home after overcharge me $25 and would not let me pump the gas. His boss got me on the phone and star cursing me out. States "I know you you are the same lady who come here all the time and try to get f... Cash". I had no idea what he wsa talkink about I do not usually go to that gas station. He called me all the bad name in the book and hang up the phone. I never been so humiliated in my all life. I know that I wiil never put my feet there again.
Resolved
The complaint has been investigated and resolved to the customer's satisfaction.
rude cashier
One thing that I have found that I do not recommended buying a money order at these stores. No one will cash them unless you have a bank account to deposit the money order in. Second of all I walked in with a back pack on my back that contained my laptop and the cashier yells at me from across the room and tells me I can not be in the store with a back pack and I had to leave it at the door. I paid 1400 for the laptop and I am not going to leave it at the door. So I walked out and took my business else where. I will not be doing any more of my shopping at this gas station.
The complaint has been investigated and resolved to the customer's satisfaction.
hybrid credit card
Applied for Sunoco credit card, received it then a month or so later received a notice of this card changing to a "Hybrid " card, with two separate sections, oner for consumer purposes and the other for gas only, . No where did it mention (unless it was the usual super fine print)that there would be two separate payments due for one card. Needless to say when I paid one, I WAS UNAWARE THE OTHER WENT UNPAID, now having accrued several late charges I have closed this very confusing account, was told that separate payments for one card was the norm, but if I wanted to I could make the total combined payment due all at once. Huh? Anyone else out there think this is a shady practice and care to see about a class action lawsuit? if so email me at [protected]@yahoo.com
Resolved
The complaint has been investigated and resolved to the customer's satisfaction.
don't evet think about using them
1. Written by Won't Go Back, on [protected]:29

I planned to use my debit card at a Sunoco fuel pump to fill up my tank like I usually do but unbeknownst to me the station put a $75 hold on my account (there was twice that in the account) and still declined the card.

I reran it as credit which I found out put an additional $100 hold on my account and of course didn't let me pump gas.

My bank told me I have to wait up to 5 business days for these holds to drop off - in the meantime I can't use my card for any amount even though I physically have funds in the account. I will NEVER use a Sunoco station again - I have never had this problem before, anywhere.
credit card scam?
Went to local Sunoco station in Chelsea, MI on 1/10/2011. Gas price was $3.09 for regular, but when I swiped my debit card, price showed $3.19. Double checked posted prices and it is 10 cents more for "credit". Without even putting nozzle into my car, I hit Cancel and left, got gas down the road. When I checked my account online, Sunoco had a $25 charge as a pre-auth, but dated for 1/13, still showed as a debit out of my funds. My bank advised keeping an eye on it to make sure it dropped off the next day, or at least by 1/13, which is today and is still there. Like "Missing Money" above, I, of course, have no receipt as I didn't pump any gas. I will avoid this company at all costs in the future. Imagine the interest they're making off funds that aren't theirs if this is standard practice and they hold consumers' money for 3-4 days each!
misrepresented used car
This Guy Bob Larue is sold me a car that had the engine held toghether with super glue. He is a dishonest man. avoid him at all cost he is acrook. ge was the manager of kendall park sunoco in princton nj but not sure if still there or opened his own shop. jumps title on vehicle also. completer P.O.S dirt bag
this is his shop stay away he is a robber i am going to the bbb and the IRS i have alredy filed complaints with the white collor crime devision since the initial crime was via computer
KPS Princeton Garage Llc. Princeton Garage
3860 Route 27
Princeton, NJ [protected] map
Nearest landmark: we are located 1/2 south of County Rt. 518
The complaint has been investigated and resolved to the customer's satisfaction.
defamation of character, threatening, insulting, rude
My husband and I were highly regarded customers of Sunoco Oil for several years with an impecable record until one day last year I stopped in for gas at the corner of Airport -Pulling Rd & Radio Rd in Naples Fla. My husband and I always pay at the pump and in trying to do so, it indicated for me to see the manager. I walked inside and the manager stated my card was declined then screamed at me while in a heated rage, ordered me out of the store calling me a " DEAD BEAT BILL PAYER" and ordered me never to return to his store with a "Bad credit card again!" and continued to say while pointing his finger at me in a rage, " If I paid my bills, my card would not be declined!" I assured him my card was in perfect standing that it was the computer in the pump that was malfunctioning and to please call customer service. That only riled him even more to the point I thought he was having a heart attack. He then atarted coming towards me in a rage waving his arms ordering me to leave the sotre. I left terribly shaken. I then immediately phoned your customer service and spoke with a nice young lady who was shocked to learn what had just taken place, having given her the address and store number. She proceeded to say that our account was in perfect standing. She recommended I phone the police due to his threats and also contact the district supervisor in Fort Myers and file a complaint. That was his job to check into this matter. My husband followed through in contacting both parties and filed the complaint. A Naples police officer met with my husband at the gas station and confronted the manager, who lied to the police officer about having a security tape on the premise. The manager stated I instigated the whole incident. The officer ordered him to show him the tape where it showed quite the contrary to his allegations. The officer recommened to my husband to contact the district manager and stated a copy of the police report will be available in 3 to 4 days. My husband not only called this district manager, he also made numerous calls to customer service which subsequently lead to a supervisor...WITH OUT ANY SATISFACTION! YOUR DISTRICT MANAGER DID NOT DO ONE THING TO RECTIFY THIS INEXCUSABLE BEHAVIOR TOWARD ME. HE NOT ONLY DEFAMED MY CHARACTER, HE INSULTED AND EMBARRASSED THE HELL OUT OF ME IN FRONT OF ANOTHER PATRON THAT WAS THERE BUYING LOTTERY TICKETS. THAT MAN STILL CONTINUES TO WORK AT THAT SAME LOCATION and from several reliable sources said he is still very rude. (They no longer patronize any of your gas affiliates due to my situation!) I understood you are responsible for your employees and how they treat your customers that are on your property as any company would be. Since this shows how you stand behind your customers when they were downright insulted, humiliated and character defamed, I am so glad you showed to be a fantastic company NEVER TO DO BUSINESS WITH AGAIN the day you closed my husbands account due to his credit score? For your information, MY HUSBAND WAS LAID OFF FROM A HIGH PAYING POSITION FOR A WHOLE YEAR BEFORE HE FOUND A NEW POSTION THAT WAS HIRING. DIFFICULT AS IT WAS, I WAS STILL ABLE TO MEET, AT LEAST, THE MINIMUM PAYMENT WITH YOUR COMPANY EVERY MONTH. CHECK OUR ACCOUNT...YOU WILL SEE WE WERE VERY GOOD CUSTOMERS. ALSO, IALWAYS USE ONLINE BILL PAY OF WHICH I HAD BEEN ABLE TO DO FOR 3 MO AFTER YOU CLOSED THE ACCOUNT. I REQUESTED A STATEMENT TO BE SENT AND I WILL PAY ACCORDINGLY BY MAILING IN A CHECK EACH MONTH. A STATEMENT NEVER ARRIVED YET YOUR HARRASSING PHONE CALLS DID...2 TO 3 TIMES A DAY F OR MONTHS MY TELLING THEM: " SEND ME A STATEMENT!" WHAT DON'T YOUR PEOPLE UNDERSTAND? I FINALLY RECEIVED OUR FIRST PAPER STATEMENT A FEW DAYS AGO. WE WILL NEVER SET FOOT IN YOUR STATIONS EVER AGAIN AND YOU CAN COUNT ON US TO CONTINUE TO SPREAD THE WORD OF
YOUR " WONDERFUL PUBLIC RELATION PROGRAM" YOU HAVE! YOU ARE NO BETTER THAN THE PEOPLE YOU HIRE! YOUR NEW SLOGAN: A COMPANY WITHOUT A HEART OR CONSCIENCE!
Resolved
The complaint has been investigated and resolved to the customer's satisfaction.
be careful
I made a gas purchase of $10 in cash and $6 off of my debit card.

When I was dispensing the gas, I noticed the price the attendent charged was $2.95/gallon instead of $2.85/gallon.

If you use your debit/credit card, they charge an extra $0.10 per dollar, but $0.10 less if you use cash - the attendent put the tender as ALL CREDIT CARD.

BE CAREFUL WHEN USING CASH AND CREDIT CARD TO PURCHASE FUEL WITHIN THE SAME TRANSACTION! They will charge you the HIGHER amount even though MOST of the purchase was made with cash!
rude and unfair buissness
My son went into this gas station to purchase cigs and used a coupon and later i went in and tried to use a coupon for cigs also and the employee refused to accept my coupon and was very rude. and when i tried to explain he got beligerant and told me to leave. unlucky for him i am unemployed and will be standing in front of his store monday morning holding a sign to let others know how rude and unfair the storeowner and employees are. I have nothing better to do so if he wants to treat people that way i will return the favor. the gas station is a sunoco gas station incircleville ohio on main st. please avoid this place. i cant find a job but yet rude people who cant talk to customers can find a job. GREAT
Collect Your Trust Badge
Be recognized for outstanding customer service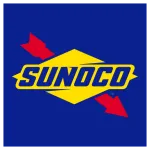 Sunoco

contacts
We are here to help
19 years' experience in successful complaint resolution
Each complaint is handled individually by highly qualified experts
Honest and unbiased reviews
Last but not least, all our services are absolutely free