Roku
-
support
Virtually non existent support from the company.

No phone support. The recording says that all they will handle his account information. Then they're called disconnects.

They have a "community forum" but when I search that I found no "hits"

On their website they list Roku emailed Support but there is nothing to click on and I was unable to find any email address for their email support.
Desired outcome: Their company or to provide a level of support comparable to other companies
Roku
-
Filth
We stopped watching network television because of the obscene, dirty content on them. Even if you watched an older clean show, the advertisements were still filled with filth. So we switched to Roku. My wife's favorite channel was the Roku Channel, but she now refuses to watch it, because even though she watches older clean shows, the advertisements are filthy/dirty/obscene/inappropriate for adults, let alone children.
Desired outcome: No filth on advertisements, or restrict them to the filthy shows. We don't want to see them and they are definitely not doing the advertisers any good.
Roku
-
Promoted content
Can you please not promote Horror movies/shows or othe adult content on the main Roku screen? My children are exposed to whatever you promote there and I wonder why I even have Roku in my house if they are going to be exposed to horrifying pictures.

On July 16, 2020, I turned on the Roku. When I was about to open Prime Video, a creepy image for "Black Phone" appeared. I am glad my children were not around, because it is the kind of image that would get stuck in their minds and give them nightmares. This is not the first time I have been surprised by adult content that is being promoted without my control.
Desired outcome: Have a way to filter the kind of content that is promoted on any main screen so that children are not accidentally exposed to adult images and ads.
Roku
-
espn+
I paid $69.99 to ROKU for a year's subscription to ESPN+. I expected to be able to watch the entire Wimbledon tennis tournament. However, after the 4th round I was not able to watch any further matches. Later rounds are only available on ESPN cable TV service. I cut the cable service because it is clearly overpriced. I am furious. I want my money back. I intend to present a brief to the FTC complaining about the gouging going on in the streaming services. Since I paid an annual fee to for the ESPN+ service, I should not be limited in my ability to watch a tennis tournament from beginning to end.
Desired outcome: I want a refund.
Roku
-
roku service
looks like every few days or so i lose internet on one of the tv's , if its one or the other , when it loses internet on one the other tv works fine and the computer is also up and running fine with the internet---wifi is working fine also---tried also at times restart the device--tried pulling plugs also and reboot modem --its only by luck i say when it finally connects---no help trying call roku , dont take calls on problems---and is not the problem of internet modem or router distance---the modem and router in the same room as computer--1 tv in a room 10 ft away which right now has the problem , the other tv in another room about 40 ft away and working fine ( right now ) who knows in the next few days will have same problem no internet !

DISGUSTED

email is [protected]@yahoo.com
This review was chosen algorithmically as the most valued customer feedback.
I have filed at least 6 case numbers with the so called support people. I am unable to get thru the setup process because my email is supposedly not reachable A support person told me this is a known issue which they struggle with...but no resolution after weeks of wasting time waiting on hold while they hide behind voice mail and call distribution system...
Read full review of Roku
Roku
-
Roku remote.
Ticket 5811506 David Barnabas Robinson

I purchased a new Roku remote for my Roku tv. For setup I needed to press the pairing button. I can find no such button on either old or new Roku remote. I asked customer support " Where is the button?"The answer from Roku is contact the manufacturer! This ridiculous. This is the second time I have asked simple a simple question and been blown off by customer support. If Roku is trying to discourage the use of customer support they are doing a great job. Don' buy a Roku product as there is NO customer support.
Desired outcome: Answer the question an apology for making me chase them for an answer to a simple question.
Roku
-
Forced to watch trannies
Me, my family, little granddaughter were being forced to watch transsexuals on your commercials. This is disgusting! So I've canceled all my pay channels on Roku, deleted the app on all my devices, and will tweet, tell, yell at everyone I know how you've attempted to sexually abuse the adults and children in my house/devises. You should never be forced to not be able to exscape this kind of absolute disgusting behavior. Yes! Proud! Religious! Conservative! Go to hell! As most of you will eventually anyways! Sooo gross!
Desired outcome: Remove gross advertising
Roku
-
Won't stop spamming me
I left these Charlatans long ago after they began discontinuing devices that were only a couple years old. They also aren't good people or friends of the community from their actions and companies they support.

I've tried to unsubscribe, contact them numerous times, I'm not getting any responses and still getting the SPAM.

I'm disabled and rely on my computer as a connection to the world. I have lots of time now to spend warning other people of this nefarious and iniquitous behaviors of these crooks!

ROKU IS A SCAM! DO NOT SUPPORT THEM!
Desired outcome: STOP SPAMMING ME AND REMOVE ME FROM YOUR SERVERS!
Roku
-
Starz charge
Is this how Roku treats senior citizens now? They charge me every month. I cancel every month. They use only overseas people who refuse to give you a supervisor and they are just stupid and uncooperative. I canceled a Starz subscription last month. A screen pops up saying it has been canceled and flips across very quickly. i cancel it and the next month Roku bills me again. I cancel it again and a screen pops up very quickly saying its been canceled but again not long enough to print. Call customer service. dumb deaf and blind.. and mostly they do not speak english. they do not do what they are told. THEY REFUSE TO GIVE YOU A SUPERVISOR. 40 MINUTES OF ASKING FOR SUPERVISOR. girl had my account in front of her and asks a 63 year old with a broken arm and knee braces to read out the roku serial number because she can't figure out how to pull up an account. Refuses to give me a refund. Refuses Give me a supervisor. at the typing of this complaint we have been on the phone for 47 minutes. they are not in america, they do not care. they just out & out lie. they will not refund that money no matter what. they will not give you a supervisor no matter what. it would have taken an american rep a minute to complete this, it takes an overseas [censored] 48 minutes and i am still waiting. this is not reasonable,.
Desired outcome: contact by business, refund, fire the representative who just lies and 54 minutes later has not done her job.
Roku
-
TCL 50" Roku TV
TV stopped working after 13 months. Turned off the TV before bed one night, next evening when I tried to turn it on, there was sound but no picture. It wasn't touched or bumped, no power surges or anything that could possibly explain why it stopped working so abruptly. Did the power cycle and reset suggested in troubleshooting guide, but it didn't help. Called customer service who directed me to do exactly what I had already tried (but did it again anyway) then told me since the TV was outside the warranty there was nothing they could do. He asked if I purchased an extended warranty from the store I purchased the TV from, because then I could contact them.

Started searching the internet, seems to be a very common issue with Roku Smart televisions regardless of the brand.
Desired outcome: Investigation into faulty / defective Roku T-con and Main Boards. Repair or replace TVs with faulty / defective boards that fail within a reasonable timeframe outside of the 1year warranty.
This review was chosen algorithmically as the most valued customer feedback.
I ordered a new product that is not working. Tried your customer support and after hours on hold and troubleshooting no one was able to assist. 1 - After trying to pair 2 brand new Roku sound boxes, the existing soundbar stopped working and I cannot access the Roku apps any longer. Spent counteless hours in the support chat, and one agent who called me and...
Read full review of Roku
This review was chosen algorithmically as the most valued customer feedback.
I am disappointed that Roku had gotten rid of the UZZU.tv app. That was one of the reasons I switched to this type of tv. Once I set the tv up and couldn't find the app anymore and began to research it. Once I googled information on about the Uzzu app it stated that Roku had decided to remove the app in late February.
Read full review of Roku
This review was chosen algorithmically as the most valued customer feedback.
I want to know why a company thinks it can take my money as a subscription and then bring a disgusting agenda into my living room through advertising. The advertisement I am referring to specifically was for Fitbit. The agenda to make transgender and homosexuals be accepted as normal and not a mental derangement (as the American Psychological Association...
Read full review of Roku
Roku
-
Hisense Roku 43" tv, with 2 year service plan
Bought this tv for my spouse on 12/14/2020 and it was really cool, he liked it a lot. In November of 2020 a transformer in our neighborhood blew out, causing a loss of electricity. When the power returned, the tv didn't work, so I was able to get it back to store in February 2022, and was told it had to be taken care of by the service plan. When I was able to reach them, they replied that it was not covered, but they would send my service plan refund! I am shocked that I can't get a new tv when you can see clearly that is covered right on the pamphlet. I won't be getting him another one until I can get an actual service plan, one that is backed by the company selling the products.
Desired outcome: I would like to be able to replace the tv.
Roku
-
No Access to CNN+ App
Why isn't Roku offering teh CNN+ app (as of 3April22)? I'd ask the company directly but of course, it appears impossible to reach a customer service representative o matter how hard you search on Roku.com. Typical.

This means I cannot easily view CNN+ even though it's available on Apple TV and Amazon Fire...

Guess this means I need to ditch Roku in favor of Fire...
Desired outcome: Easy. Make the CNN+ app available on Roku!
Roku
-
55 INCH TV....
My tv just stopped working and showed a blue "hisense roku" screen repeatedly going off and coming back on with the same blue screen.

*It won't stay on and won't respond to the remote, so I can't get to the home screen to do a factory reset.**

I unplugged it overnight and nothing changed, then I installed the mobile app remote and then plugged the tv up, the app found the device (TV) and It showed the home screen at first but not long enough to navigate to the "system reset".option...**

Now the TV won't stay on long enough for the APP to find the device AGAIN. *My son gave me this ** inch tv * years ago at Christmas*Thus is my second attempt to contact you...YOU NEVER CALLED ME BACK

I will never recommend your product to anyone
Desired outcome: Tell me how I might fix the problem OR REPLACE THE ITEM....I'm not excited about having another one of your products
This review was chosen algorithmically as the most valued customer feedback.
Every other day I get error code 014.30 on my Roku device and I unable to watch programs on my LG 4K television. I rebooted my AT&T modem and also disconnected my Roku device from the television and reconnected it again. After rebooting both the modem and my Roku device several times, it still stated that it was not connected. So I called the Roku support...
Read full review of Roku
Roku
-
TLC Roku TV
As of 02/23/22 Roku has disabled the use of VidAngel on any of their devices. I spent hundreds of dollars on a Roku TV thinking I could use it to stream my favorite shows and now they've blocked the one channel that makes any of the others watchable. My Roku TV is virtually worthless now that Roku decided to block VidAngel. If I knew they were going to do that I would never have bought their product.
Desired outcome: Enable VidAngel or buy back my TV so I can get something useful.
Roku
-
ROKU STREAMING Stick 4K issue
Can not get my stick to connect to the WIFI - Internet. Will connect with the WIFI but will not connect to the internet. This stick work just fine top top an update on [protected]. Having this problem I chatted with the India Tech Service and the agent said the problem was on Roku side and it would cost me $69.99 to fix this and I said I can buy a new Streaming Stick for 2/3 that price and just push me to do this - I stopped it. Then I called in and the went through the issue and what the agent told me and how I said this wrong because you are charging me for something that is on your end not mine. Also, the agent was blaming me for this issue - how can I be responsible for software issues on Roku's end and he hung up on me. Ethical customers service groups do not blame the customer for their issue(s). Then I called in again and asked for a supervisor for which no one could be found and then said they would cll me back in 3-days, for which i said was unacceptable and was told they would in 3-hours, telling them I reside in CST. Three hours came and when without a call. This India group is worthless and a hug black eye for your brand - to continue with them will drag your company down and I am no where new a proper resolution. Finally, do not like being shaken down for an issue that is on Roku's end.
Desired outcome: Fix this problem wether it is the software on Roku's end or a New Streaming Stick 4K 2021 model. Can send the old one back if this would help to resolve the problem for others?
We are here to help
16 years' experience in successful complaint resolution
Each complaint is handled individually by highly qualified experts
Honest and unbiased reviews
Last but not least, all our services are absolutely free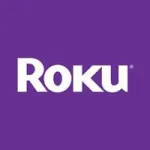 Roku contacts