Overview of Perfume Worldwide customer experience
Perfume Worldwide has received numerous complaints from consumers regarding their poor customer service, slow shipping times, and incorrect orders. Many customers have reported difficulty in contacting the company to resolve their issues, and some have even claimed that their emails and phone calls were ignored. Additionally, some customers have received damaged or expired products, and have had difficulty obtaining refunds or exchanges. Overall, Perfume Worldwide has a reputation for providing subpar service and disappointing experiences for their customers.
Perfume Worldwide complaints
13
Newest Perfume Worldwide complaints
Unhappy with Perfume Worldwide: Received Fake Product and Charged Restocking Fee
I've been shopping on Perfume Worldwide for over a decade now, but my recent experience has left me feeling quite uneasy. I received a product that turned out to be fake, and when I returned it, they charged me a restocking fee of 20%. I was not happy about this, and when I spoke to a manager about it, they tried to give me some nonsense explanation that didn't make any sense.

I'm glad to say that I was able to get a full refund, but the whole experience has left a bad taste in my mouth. I've been a loyal customer for so long, but now I'm not sure if I can trust them anymore. It's a shame, really, because I've always enjoyed shopping on their website and finding great deals on my favorite perfumes.

I hope that Perfume Worldwide takes this feedback seriously and makes some changes to ensure that their customers are getting authentic products. It's not fair to charge a restocking fee for something that was their mistake in the first place. I'm disappointed that I had to go through this, but I'm glad that I was able to get my money back in the end.

Overall, I would caution anyone who is thinking about shopping on Perfume Worldwide to be careful and make sure that they are getting the real deal. It's a shame that I had to learn this lesson the hard way, but hopefully, my experience can help others avoid the same mistake.
Disappointing Experience with Perfume Worldwide: Order Sent to Wrong Address and No Resolution in Sight
I gotta say, I'm pretty disappointed with Perfume Worldwide. I've never been one to write a review, but this experience has been so frustrating that I just had to share. They sent my order to the wrong address, and it's been a whole mess trying to get it sorted out. I've been included in so many emails back and forth, and it's been a real headache. To make matters worse, it's been over a month and I'm still waiting for them to "investigate" the issue. Honestly, this company is a total joke. I'm not even sure if I'll ever get my money back at this point. It's just been a really disappointing experience overall.
Disappointing Experience with Perfume Worldwide: Charged for Out-of-Stock Item
So, I was looking for some eye makeup remover and decided to give Perfume Worldwide a try. I ordered 5 bottles and they charged my account right away. I got an email asking me to verify my order and then another email saying that they shipped it. I was pretty excited to get my order, but three days later, I decided to call and check on it. That's when they told me they didn't have any in stock. I was pretty upset and asked them why they charged me if they didn't have any in stock. Their response was, "this is our system." I was pretty disappointed with their customer service. Now, I have to wait for a reimbursement for something they never even had. It's a bummer, but I guess that's just how it goes sometimes.
Is Perfume Worldwide legit?
Perfume Worldwide earns 68% level of Trustworthiness
SAFETY NOTICE: Complaints Board has determined that Perfume Worldwide has a very good credibility, and is mostly trustworthy with minor reservations, with a legitimacy rating that is more or less around 68%.
Perfume-worldwide.com has a valid SSL certificate, which indicates that the website is secure and trustworthy. Look for the padlock icon in the browser and the "https" prefix in the URL to confirm that the website is using SSL.
Our scan shows Perfume Worldwide website is free from malware and phishing activities, which are types of online threats that can include viruses, worms, Trojan horses, ransomware, and other malicious code, as social engineering tactics used to trick users into sharing their personal information.
Perfume-worldwide.com has been deemed safe to visit, as it is protected by a cloud-based cybersecurity solution that uses the Domain Name System (DNS) to help protect networks from online threats.
Perfume-worldwide.com you are considering visiting, which is associated with Perfume Worldwide, is very old. Longevity often suggests that a website has consistently provided valuable content, products, or services over the years and has maintained a stable user base and a sustained online presence. This could be an indication of a very positive reputation.
However ComplaintsBoard has detected that:
Perfume-worldwide.com has relatively low traffic compared to other websites, it could be due to a niche focus, but could also indicate a potential lack of traffic and popularity. The perfume-worldwide.com may offer a niche product or service that is only of interest to a smaller audience.
Perfume Worldwide protects their ownership data, a common and legal practice. However, from our perspective, this lack of transparency can impede trust and accountability, which are essential for establishing a credible and respected business entity.
We conducted a search on social media and found several negative reviews related to Perfume Worldwide. These reviews may indicate issues with the company's products, services, or customer support. It is important to thoroughly research the company and its offerings before making any purchases to avoid any potential risks.
Our Conclusive Verdict: Perfume Worldwide is generally a safe and reliable company to do business with. However, we advise that you exercise caution and thoroughly read all complaints and reviews before providing personal or financial details.
Disappointing Experience with perfume-worldwide.com: Only One Bottle Shipped and Poor Customer Service
So, I was browsing on amazon.com and found a hair product that I really wanted to try out. I saw that it was being sold by perfume-worldwide.com, so I decided to give it a shot and ordered two bottles. However, when the package arrived, I was disappointed to find that they had only shipped one bottle! I was pretty upset about this, so I decided to give them a call and see if they could fix the issue.

Unfortunately, the employee I spoke to didn't seem to care much about my problem. He passed me around to a few different people, but no one seemed to be able to help me. Eventually, he told me that he would refund me some of my money back, but only 1/3 of what I had paid! I couldn't believe it - what a rip off!

I'm just glad that they only took a little bit of my money. It seems like other people have had even worse experiences with this company. I definitely won't be ordering from them again in the future.
Disappointed with Perfume Worldwide's Shipping - Christmas Order Delayed
I gotta say, I'm pretty disappointed with my experience with Perfume Worldwide. I made an order about two weeks ago, thinking I'd get it in time for Christmas. I went through pricefalls.com to place my order, but it's been a whole week since the delivery date and I still haven't received anything. I checked the Pricefalls website and it says my order has been delivered, but that's just not true. I even tried tracking it on USPS.com, but there hasn't been any updates since the 15th. It just says that the post office got the shipping info.

I mean, come on, Perfume Worldwide. I was really looking forward to getting my order in time for the holidays. It's not like I live in the middle of nowhere, either. I'm in a pretty populated area, so there's really no excuse for this kind of delay. I'm just hoping that my order didn't get lost or something.

Overall, I'm pretty disappointed with my experience with Perfume Worldwide. I'm not sure if I'll be ordering from them again in the future. It's a shame, because I've heard good things about their products, but if they can't even get the shipping right, then what's the point?
Disappointing Service from Perfume Worldwide: Order Delayed and Poor Communication
Perfume Worldwide is a company that I used to trust, but now I have to say that I'm very disappointed with their service. I placed an order with them a month ago and I still haven't received it. I tried calling them to find out what was going on and the woman who answered the phone told me that they had been closed for a while because she was in the hospital and didn't have any workers. She said that I should cancel my order online and call back tomorrow because she was supposed to get some help.

I have to say that I was very frustrated with this response. I had already paid for my order and now I was being told to cancel it and wait even longer. I don't want to lose my money and I don't want to go through the headache of trying to get it back, so I would advise anyone who is thinking about ordering from Perfume Worldwide to avoid them.

It's a shame because I used to really like this company. They had a great selection of perfumes and oils and their prices were very reasonable. But now I feel like I can't trust them anymore. If they can't even fulfill an order and keep their customers informed about what's going on, then how can I trust them with my money?

Overall, I would say that my experience with Perfume Worldwide has been very disappointing. I hope that they can get their act together and start providing better service to their customers. But until then, I would advise anyone who is thinking about ordering from them to look elsewhere.
Perfume Worldwide Review: Terrible Experience, Possible Scam - Stay Away!
I gotta tell ya, I had a real bad experience with Perfume Worldwide. I ordered some stuff way back in September of 2015 and they sent me an email saying it had shipped the next day. But when I checked the FedEx website, there was no sign of it. I waited and waited, but it never came. It's now December and I still don't have my order! I tried calling them a bunch of times, but nobody ever picked up the phone. I even left messages, but nobody ever called me back. I'm starting to think this company is a total scam! I'm gonna talk to my bank and the cops about this. Don't waste your time or money with these guys! Seriously, stay away!
Packages never made it to me
Hi my name is Taylor Fields I had a package that was supposed to be delivered to me supposedly by FedEx on Sunday the 10th of this month and the package claims it was delivered then but I've watched on my cameras and everything else and there's no package ever been delivered to my house from FedEx I had quite an order with you guys and I do not want to lose out on my money The tracking number for my item was 9261299992571579716057
Duty free shoppers saint lucia
Good day,

My name is Rochelle Rock and I'm to express my complaint about your subsidiary company "DutyfreeShoppers Saint Lucia".

In May 2021 the company adversities vacancies in which I applied for the position of executive assistant. I'm June 2021 I received an email from HR which invited me to complete an assessment exercise in which if I am selected I would immediately start training and be place into 1 of 7 positions. It also mentioned that we could be paid $45 per day for this 2 weeks training. A copy of this email will be attached. A few days after completing this assessment I was called by the company to start training. I was told that I would be placed in a WhatsApp group in which further details would be given. This group was formed and no information was given however the training did start the very next day. During this training we were given many different types of work to do an was submitted at the end of the day. However no training was conducted for the positions applied for. After questioning Samiah Paul who identifies herself as the head of the branch in Saint Lucia told us that this training was necessary for evaluation purposes. This statement began the problems.

She then told us that once the training is done we will be placed into team in which we would operate for 3 months probationary period and then we will be placed in our respective positions. She then changed this narrative again stating that at the end of the training period she will be evaluating the work we have completed to determine who gets the job. This statement was then changed again stating that HR will be conducting the evaluation together with her and will get back in touch with the group. It was then changed again with her emailing interview questions in which we must answer to continue with the evaluation. 2 weeks after the training ended group members and myself have been inquiring with Samiah as to when and how we would be receiving our compensation for the 2 weeks training as we were told to submit a time sheet and HR would contact us. Every time this question is posed to her she will always say that HR would be contacting us to and nothing ever happens after that. As of today July 22 2021 I was suddenly removed from the group without any prior notice. Contacting Samiah again I was yet again told that HR would be contacting me. From what I have been told from the other person still remaining in the group, after we were removed Samiah indicated to them that they have been accepted.

Here is my problem

1) from the initial email sent by HR once you have completed the training you will be placed into a position, which indicates that we have already been accepted into the organization
2) we were told that we would be receiving compensation for the 2 weeks training we completed go were have lost not received a cent to this day. This feels like this company is a con artist which fools people into doing their work for free.
3) the lack of professionalism presented by everyone in that company as training never started on time and no notice was given for the delay. Also for the fact that they did not have the decency to inform individuals that they did not get selected.
4) we were told that they maintained branches in the north and south of the island. When asked about this Samiah indicated that there is only one branch and that is the one in the south of the island.
I do not which to be apart of an organization that dysfunctional, unprofessional, and lies so consistently like this one. And this branch is clearly giving the parent company a bad reputation.
Desired outcome: I would like to receive the compensation that I have rightfully deserve as well as a formal apology for their deception.
Don't buy from them!
Ordered a perfume from Perfume Worldwide website and they said I'll get my order within two weeks. Three weeks passed and I decided to contact them about my order status. I explained that nothing arrived and I wanted to know when will my order show up. Their rep said that it will be here soon and asked me to be more patient. Another week passed and still nothing.
Later their rep finally told me that my package was probably lots but when I asked for the refund, they refused and said that it was not their responsibility and that I need to contact the shipping company. Perfume Worldwide is the worst ever, don't buy from them!
Said they shipped but never did
Ordered from them 5 bottles of eye makeup remover. They charged my account. Sent me an email asking to verify and then sent email that they shipped the order. Three days later I called and they said they did not have stock. I asked why did they charge me when they did not have stock and why did they send me an email saying they shipped the order. I was told that is standard practice. Now I must wait reimbursement. Terrible customer service! Beware!
Keep your money away from them
I made an order for 81.57 USD. They didn't ship my order to me and didn't even say anything to me about it! I've got this information only after 1.5 months because they didn't answer all the time. After everything they refunded me only 25.19 USD. Now perfume-worldwide.com is ignoring me asking them to refund my 56.38 USD. KEEP YOUR MONEY FROM THIS SHOP!
I shop for almost everything online and never, never had such bad customer service
I placed an order online on 2/4/11. My account was debit 2/8 and I have NOT received my product of today 3/2/11. I called several times and was bounced around a couple of times, but ended up with the same person, MOSES. He asked for number so he can track the package and get back to me, but never does. I shop for almost everything online and never, never had such bad customer service. This is just not acceptable.
Collect Your Trust Badge
Be recognized for outstanding customer service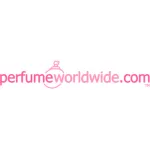 Perfume Worldwide

contacts
We are here to help
19 years' experience in successful complaint resolution
Each complaint is handled individually by highly qualified experts
Honest and unbiased reviews
Last but not least, all our services are absolutely free