NetGear
-
Admin & password reset want charge me
I had two nighthawk M1 MR1100 had on service and the service provider lost his contact and I was without internet for 3 weeks and I was trying to go AT&T with my nighthawks m1 RM1100 and couldn't get into my boxes cause of the admin and password would not work and netgear would not reset them for me they wanted to charge me $200.00 a box and the lady was so rude hung up on me this is so wrong why have account if you can't get into internet boxes that are unlocked and will not do business or buy another netgear item will tell people to stay away this so wrong.
Desired outcome: Fix my box not trying made money off something. I had no control over
NetGear
-
Netgear orbi RBK 753s 3-pack Router and 2 satellites
Worked for a few months. Paid over $500 for warranty for 2 years plus the product. Have called company over a dozen times, nothing but aggravation and baloney, and will not replace satellite that does not work. Will not honor warranty. Don't buy this product. Company will not honor warranty or product.

They tell me to call for hours and maybe eventually someone will pick up the phone who can handle this warranty I paid for. That is a joke. Don't buy from Netgear. Very dissatisfied with product, company , and warranty not honored. Wasted my money.
Desired outcome: I want refund of over $500 for non-working product and non-honored warranty. Product is junk and they do not stand behind their products or warranties.
NetGear
-
Complaint
I have purchased the Orbi Router and Satelite before 9 Months but after 3 months it started speed related problem I tried to resolve the issue by contacting Support Team they informed me that product need to be updated and they will have to replace the product but now after 6 months they did not pick up the product nor replaced it. Please do something in this regard as your support is getting worse and recommendation for your products are decreasing.
NetGear
-
CAX30
I purchased a Nighthawk AX2700 model CAX30 today (1/17/22). My ISP told me my download speeds are 1200 Mbps but the routers speed test came back with only 459.55. I contacted customer service twice! The first support case I was on the phone for an hour and ten minutes with no resolution and the second support case (45587980) I was on the phone for an hour and 35 minutes and the rep hung up on me! I waited 10 minutes because he said he would call me back within one minute if we got disconnected but he never called. I had to call back in and wait on hold for 30 minutes but because of the "high call volume" I hung up because it said there were 8 people ahead of me! I'm extremely frustrated and disappointed in your product and your customer service is the worst that I have ever experienced! Once I did reach another rep she read my phone number back to me and it was wrong, which let me know the rep who said he would call me back changed it on his end because when he asked me for it he repeated it back to me correctly.
NetGear
-
Netgear AC1200 WiFi Cable Modem Router
This product requires a coaxial cable but the box does not specify this item is sold separately or even required. I purchased this Product based on how it's advertised and packaged that reflects what looks like a ready-go system. It is not a ready-go system. It requires additional equipment sold separately, i.e. coaxial cable not disclosed. I would not have gone home to discover what I needed was not included if the box disclosed that to make it perfectly clear. I would have stayed in the store and bought the cable separately! Now I have to go back to the store and you've cost me two days of work and pay because of the New Years Holiday. I can't use this product and I could not go into work today because of the hullabaloo this caused me and I've lost my holiday pay!
Desired outcome: Product packaging fix for disclosure
This review was chosen algorithmically as the most valued customer feedback.
Using my nighthawk app I was informed that the router had a firmware update. I clicked update and the new firmware updated and indicated it was successful. However, my router failed to reconnect and my power on white light just kept flashing. I contacted technical support and they tried to get my router reset to no avail. They finally said that the firmware...
Read full review
NetGear
-
modem/roter
i had a simple issue with my password preventing any internet access wifi or wired. support wouldn't help unless i spent 200 on a warranty. they lied about the issue so i hung up on them. i googled the issued and it took me 5 minutes to log into the modem and it was fixed. the moral of the story, i will never by any netgear products again. what a scam
Desired outcome: fixed my self
NetGear
-
Internet modem and router
I purchased both the modem and router about a year ago and just now tried to install them with a new internet provider for streaming. I was able to establish a new network with the equipment but every device I tried to connect on the network gave me a "no internet access" error. I was on the phone with my new ISP for over an hour trying to troubleshoot the problem when it was firmly determined that the problem was with the Netgear equipment. I contacted the Netgear help line which was some phone center out of country and after some time troubleshooting with their agent was told that they knew what the problem was (they claimed it was IP conflict problem with the devices I was trying to connect) and that they could fix it by letting their technicians work on it. After a fake phone transfer bit the agent said he couldn't connect me to the technical team because my 90 support warranty had expired ( even though the equipment had yet to ever put into service) and went on to try a sell me a new support contract for $130 for one year. His sale pitch was well rehearsed as he claimed they could not only fix the present problem with their equipment but could fix whatever internet problems I had on any device I owned for the year. I believe that all was needed was for them to push me through an update for my modem and router would have fixed the issues. The best case scenario is that Netgear does not stand behind their products by having only a 90 day support for them or more likely the company is running a scam operation with equipment that need updates that are not be being pushed out to keep their equipment functioning properly to sale these unnecessary support contacts to their customers.
NetGear
-
Helpline
When I called the 1888 number to help with a setup app that failed I talked to a man that could not communicate in English. Although I could understand the words he was speaking he was not able to explain himself. He told me that if I didn't buy a firewall I would need to buy one. This was a false statement. He also told me that Xfinity would have to help me setup my Netgear AX1800 Nighhawk router. With my son's help I was able to setup the router through the url address. I did not buy a firewall or contact Xfinity as they don't support Netgear products. The helpline was more of a misinformation or falsehood line. Please correct this issue.
Desired outcome: Fix the helpline.
NetGear
-
Nighthawk app
In device manager only 5GHz devices show and not 2.4 devices or direct connected devices. I would like to have all them showing so that I can shut some of them off when not needed. It should show all devices weather in use or not. I have tried it on different devices and have the same result. So please fix this bug because I never had this happen before.
NetGear
-
netgear armor setup
I bought an ORBI several months ago. The 90-day armor free trial expired.
Later I purchased the armor security support. I have a purchase receipt.
When I go to my ORBI device I see the armor security button which says "not activated". Nothing happens when I attempt to click on this button.

I installed the netgear armor on my cell phone and the button did work there but giving an error message. I don't know exactly the words since I am currently using my cell phone listening to "there are currently [silence] caller ahead of you. Your call will be answered in approx. [silence] minute." the error on my cell said error code had 'EXP' in it which I think means it is expired. Well, it was but I just bought it.

Netgear hardware is good, I think. But support is terrible. I'm still waiting ...
Desired outcome: get the armor security working.
NetGear
-
AX3000 ROUTER
Purchased an ax3000 router to upgrade from our ac2300. It would not automaticaly connect and it wanted me to call support. The support guy told me that i have an ip address problem and it would be $79.99 to fix it. I asked how could i have an ip address problem from disconnecting and old netgear router and plugging in a new one? he said that is what his tech people told him. I told him to buy the product then have to pay the company that built it money to use it was absured and i would return the new one and plug in my original router. He stated that the old one would not work now which i told hoim that he was full of crap. Morale of the story, he was full of crap, the old one works fine and next week when i do upgrade to a better router i will not by a netgear product and make it my mission to make sure no person that i know purchases one either.
Desired outcome: AN APOLOGY FROM THE COMPANY
NetGear
-
Inability to update credit card
September 1 Case# 45034114
I received an email on today's date asking me to update my credit card and this would be correct. I tried to update via my account on the website but was not able to find a payment option. I entered into the Netgear Chat support function and was told that I had to call a specific number to update the card. I then spent two plus hours without being able to resolve the issue. I took screenshots and waited endlessly while the customer service agent kept asking for further instructions. My time has value so I declined to continue a fruitless experience . The inability to update online is not a sign of best In class and the absence of any meaningful customer service only rubs salt in the wound.
Desired outcome: Two desired outcomes: First a call from someone who can actually help me to update my credit card and improved instructions for email reminders.
This review was chosen algorithmically as the most valued customer feedback.
I received this which seems like a scam. I did not order it. Cancel it. Called the number and got an Indian who wanted to get into my browser. Cancel it. Microsoft Online Store To:[email protected] Wed, Aug 25 at 2:07 PM Microsoft Account Never stop learning, inventing, Exploring. We will keep you safe and secure. Thank you again for choosing...
Read full review
NetGear
-
R6700v3 nighthawk router
Purchased a R6700v3 Nighthawk Router and only worked for 8 months.

Called tech support twice, and they hung up on us twice.

Chatted with some agent to guide us on perform some checks on the router before we asked for a replacement.
Netgear wanted us to pay $130.00 or $240.00 for really good support.

Netgear is selling junk and then scamming through their tech support.

They have not answered any of my emails.
Desired outcome: Full refund
This review was chosen algorithmically as the most valued customer feedback.
I am on my 4th Job number, when I try to escalate I am put on hold and then cut off. I Purchased a mesh kit and the router had a hardware failure. The first support person recognized that after removing assumptions and actually listening. He raised an RMA and I sent unit back, thankfully I had the AusPost tracking number as they intially refused to believe...
Read full review
NetGear
-
Netgear EX6100 AC750 extender
I purchased this netgear mesh extender 1/18/21 & it worked fine the 1st 4-5 months but has been DOWNHILL ever since. I've spoke with someone in tech support in April who had such a heavy accent I couldn't understand 3/4 of what she said & she messed up my ENTIRE Wifi so I ended the call. The extender hasn't worked right since & now doesn't work at all. I've had several "tickets" opened with ZERO RESOLUTION & NO ONE will respond any longer to my current open ticket.
Desired outcome: Replacement or FULL refund
NetGear
-
R6 400 netgear firmware download
talked to support and community no answers community gives run around and never answers question here it is download firmwear update useing netgear site on windows 10 download pits computer into airplane mode and maks it so no device can canect to internet have to resart my netgear r6400 all i want to know is why and how to fix.have given comunnity all they ask for all they say is i do not give whar they need there is nothing else i could send them i even try rewording it dose no good just insults me
Desired outcome: get answers to why this happens and what to do
NetGear
-
Nighthawk warranty
Called customer Service would not honor the 12 month warranty would not help me I have identified as a hardware problem with the professional am I Internet provider they made me pre-authorize That I would pay a plan which cost as much as the unit itself Told me he would talk to a supervisor hung up on me I'm gonna return it because I've had it for eight months it should work was not treated with dignity and respect when I called the customer service number would not give me an address to send the Wi-Fi in to get checked only gave me an option to charge me $200 for three months of a warranty and then I wouldn't pay if there was a hardware problem which I knew there was absolutely unacceptable
Desired outcome: Need a replacement
NetGear
-
NIGHTHAWK AX6 (RAX45 - 100 NAS)
The router mysterious failed shortly after the 90 day period to sign up for the $79 2 year service contract. I was unable to contact a NetGear service contact. So I finally sent a response that I wanted to replace the device. In minutes, a "service tech" was calling to "determine if the router was eligible to be replaced". In a little while the router came back on line. At which point the "service tech" explained that since I didn't initially sign up for a service contract, I had to sign up for one of four options -- a 3 month, 6 month, 1 year or 2 year contract. I agreed to the 1 year contract for $128.71, since it was obvious that was the only way to avoid future mysterious device failures. I am sure now that this was nothing more that a well designed scam.

Ed Zak
512-730-9191 cell phone
[email protected]
Desired outcome: I would like to have the one year service contract voided and my money refunded. I would consider the original $79 2 year contract.
We are here to help
16 years' experience in successful complaint resolution
Each complaint is handled individually by highly qualified experts
Honest and unbiased reviews
Last but not least, all our services are absolutely free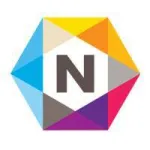 NetGear contacts