Metergy Solutions Customer Reviews
1
Rate your recent experience
Pros and Cons of Metergy Solutions: A Review Breakdown
Metergy Solutions, a leading energy management service provider, is highly regarded by its customers. The company has garnered a substantial number of positive reviews because of its innovative solutions that help customers manage their energy consumption efficiently.

Many customers are delighted with the company's ability to provide customized solutions that address their unique energy management challenges. These solutions have helped businesses in various industries save on energy costs and reduce their carbon footprint, which has a positive impact on the environment.

Customers have also lauded the company's exceptional customer service. Reviewers note that the staff at Metergy Solutions is knowledgeable, professional, and responsive to their needs. They appreciate the transparency in communication and the company's commitment to providing regular updates on project progress.

Another notable feature of Metergy Solutions is its user-friendly energy management platform. Customers can easily monitor their energy usage data in real-time, track their progress against set goals, and access detailed reports to help them make informed decisions about energy management.

Overall, Metergy Solutions is a highly recommended energy management service provider with a proven track record of delivering quality solutions and excellent customer service.
I echo the sentiments of other posters
I echo the sentiments of other posters. This company's customer service is beyond pathetic and they don't seem to have any sense of logic. Unfortunately my condo subscribes to their Submetering disservice and I am left to deal with them. I brought to their attention a week ago that according to their meters my cold water usage jumped from 4,000 liters per month to close to 40,000 liters per month. They first tried to convince me that this was in line with my previous usage and after I didnt budge I was told they would send it to their meters team to validate. After waiting a week and having to follow up I get a call stating that the meter reads are valid and they aren't going to do anything about it. I don't have a leak in my toilets and I live on a 13th floor. Pretty sure that if I had a 1,000 liter a day leak, my neighbors would've had an issue already. Stay away from this company.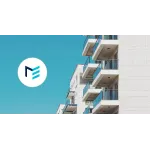 Metergy Solutions

contacts
We are here to help
A 19-year track record of successfully managing customer reviews
Our team of experienced professionals handles each review with individual care
Honest and unbiased reviews
Last but not least, all our services are absolutely free