LUISAVIAROMA complaints
5
Newest LUISAVIAROMA reviews & complaints
Martin margiela necklace
On 10th October 2021. (little more then a year from now) necklace from Maison Martin Margiela has been bought on LVR.

Few days ago one of the silver links just broke. There was no technical or material pressure on necklace, which can be seen on photos or inspected by certified jewelers.

It is obvious that this particular necklace is of low quality, even though it has signature of the haute couture brand, Maison Martin Margiela. For one year, I wore this necklace maybe 10-15 times, not more. I did not got into water or shower with it nor I sprayed parfumes.

But still, it broke, just like that.

On 20. X I've wrote to LVR (T6800323 LVR-[protected]) and initially I got kind email from Silvia, informing me that "manufacturer has been contacted" and that I would be informed as soon as LVR gets feedback. After one week, I've wrote to Silvia about any news, but I did not get sny answer.

Anyway, I have bought this necklace from oine LVR, so I feel that LVR company should be responsible for merch they are selling.

I've sent photos of necklace and receit to Silvia. Necklace can also be physically inspected if demanded.

Looking forward to answer from LVR.

Best regards,

Nemanja
Desired outcome: Refund / Voucher / Change
Item not as described
I placed an order on behalf of my son, he had been battling a major hospital surgery after being racially attacked he has spent several weeks in the hospital having surgery. Eid was approaching a religious festival, he wanted to treat himself to a Balmain top, I placed the order for him with Luisaviaroma. The goods were left on my doorstep when delivered, the home was in the middle of a renovation and workmen were on site, my goods should not have been left unattended, I did not authorise for goods to be left unattended on the instructions, it is the responsibility of the courier to make contact with the occupier and get a signed signature of the parcel, nevertheless upon receipt of the package, we noticed there was no top in the box only lots of tissue wrapping with the box being tampered with on one side. I informed the company who advised they would not be doing anything about it and no refund or replacement would be offered. I have since tried to email the customer service department but they have not replied to my complaint. My son jas been through a horrific experience and Luisaviaroma added to that by not delivering the goods or refunding us for goods not received. As a family we have suffered major stress and anxiety and loss faith
Desired outcome: I would like Luisaviaroma to process a full refund along with any shipping fees I have paid.
Not refund me the money for return
I have made purchase of 7 items on the 20/05/2022 and made return of 1 jacket and 1 bag on the 1/06/2022. On the 9/06/2022 I received an email from the customer service saying that they only received 1 jacket not the bag therefore they are only going to refund me for the jacket not the bag. I request the cctv footage of them opening the return box but instead they just sent me another email saying they are sure of no bag in the box. So they are only going to refund me the money for the jacket. I am shocked that without any investigation of DHL which is the delivery company they use or showing the evidence of CCTV footage. They are just going to expect me lose £285! The customer service are so poor that both of email are just sent in blunt words saying they are not going to give my money back!
Desired outcome: I would like an investigation and my money back!
Is LUISAVIAROMA legit?
LUISAVIAROMA earns 91% level of Trustworthiness
SAFETY NOTICE: ComplaintsBoard has analyzed LUISAVIAROMA and determined that it has perfect credibility and is completely trustworthy, with a legitimacy rating of 91%.
We found clear and detailed contact information for LUISAVIAROMA. The company provides a physical address, 4 phone numbers, and 2 emails, as well as 3 social media accounts. This demonstrates a commitment to customer service and transparency, which is a positive sign for building trust with customers.
Luisaviaroma.com has a valid SSL certificate, which indicates that the website is secure and trustworthy. Look for the padlock icon in the browser and the "https" prefix in the URL to confirm that the website is using SSL.
Our scan shows LUISAVIAROMA website is free from malware and phishing activities, which are types of online threats that can include viruses, worms, Trojan horses, ransomware, and other malicious code, as social engineering tactics used to trick users into sharing their personal information.
Luisaviaroma.com you are considering visiting, which is associated with LUISAVIAROMA, is very old. Longevity often suggests that a website has consistently provided valuable content, products, or services over the years and has maintained a stable user base and a sustained online presence. This could be an indication of a very positive reputation.
Several positive reviews for LUISAVIAROMA have been found on various review sites. While this may be a good sign, it is important to approach these reviews with caution and consider the possibility of fake or biased reviews.
LUISAVIAROMA website is deemed to be popular and indicating that it receives a high volume of traffic. It is important to be cautious when using a highly trafficked website, as it may be a target for cybercriminals looking to exploit vulnerabilities or steal personal information.
However ComplaintsBoard has detected that:
While LUISAVIAROMA has a high level of trust, our investigation has revealed that the company's complaint resolution process is inadequate and ineffective. As a result, only 0% of 5 complaints are resolved. The support team may have poor customer service skills, lack of training, or not be well-equipped to handle customer complaints.
LUISAVIAROMA protects their ownership data, a common and legal practice. However, from our perspective, this lack of transparency can impede trust and accountability, which are essential for establishing a credible and respected business entity.
Our Verdict: LUISAVIAROMA is highly recommended company, but beware of poor customer service. Their 0% Resolve Complaints rating is a cause for concern. We advise using their services securely and reviewing complaints beforehand.
Refund
I'm complaining about my purchase that I never got.I purchased shoes and I paid money for three day shipping which I hate to get on 16th of July 2021 I never got it on the 16th I was patiently waiting on 19th I emailed them and told them that I never got the item and they contact the HL by online tracking I could see that they said that item is with delivery person and it will be delivered the day till the end of the day it was 19 I contact again the store customer service told me that there is no way to talk with supervisor or someone who can help me and you can solve my problem they told me that they will send email to back office and they will contact me till today is 21st I sent a couple of emails I never got my money back I never got the item and now in the DHL websiteIt says that the item was delivered on 15 July I never got the item and there is no way to get my money back I paid almost $600 and I paid specifically for shipping because I have to leave the country for 28 days but I'm trying to explain them situation but nobody cares about that I just need my money back they don't issue refund
Desired outcome: I just need my money back
Seller doesn't respond and no information
Not recommended! I found nice shorts and dresses on the website www.luisaviaroma.com. I placed the order and indicated the card information. Money was taken immediately from my card, but the confirmation email was sent 4 days later. And there was no information about how long the order would be on its way. As well as the seller didn't reply. I sent couple of emails, but I haven't received any response back. I have no idea what to do now.
Collect Your Trust Badge
Be recognized for outstanding customer service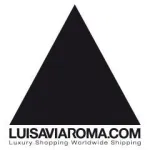 LUISAVIAROMA

contacts
We are here to help
19 years' experience in successful complaint resolution
Each complaint is handled individually by highly qualified experts
Honest and unbiased reviews
Last but not least, all our services are absolutely free