Lakeside Apartments reviews & complaints
Lakeside Apartments complaints
3
One of the worst places I have ever lived!!! To the new owner Andrew Hayman. Does your house at 2948 Woodland Ridge Dr, West Bloomfield, MI 48323 look like Lakeside Apartment & Condo Building in...
Read full review
Lakeside Apartments
-
big scam bait-and-switch lisle il
Can someone tell me why this company Lakeside Apartments Hayman Company of Lisle, IL is still in business? I moved in 3 weeks ago. They were as nice as pie before I moved in. Well when I called for a carpet repair they said I did it and then charged me on my next rent $240 dollars to fix it. (still not fixed)

The kitchen cabinets don't close right or installed right. Everything in this place is done wrong or just done to get it over with. From the front door to my bed room, every room something is done wrong or just done to cover it up. I have cracks in my front room.

They came out and filled it with caulk and then painted over it looks like a 6th grader did it. My bathroom toilet runs all night, my stove don't match my fridge. The light switches are so old I had a spark come out of the switch when I turned on the light. My microwave doesn't work right. My patio door doesn't close right because there are no wheels on it.

My closet doors don't close or match, every door is different in the apartment. The dishwasher only has cold water and my kitchen sink is old and has dents in it. The kitchen floor is old and looks like it was never changed. Holes in the corners, bugs in my bathroom. Every day I have to kill something.

I have never seen bugs like this. When looking online it tells the story. Even when I was looking at this place they showed me a demo that everything is done right and looks good, but pulls the bait and switch when you pull up with your truck filled with all your sh*t. What are you going to do?

They tell you the apartment we showed you was rented all ready. Really I moved into the sh*t hole I had to take then. Went to the place they showed me and the person living next door told me they do this to everyone. He even told me there was a big flood in this building a year ago. Someone had to call the old property managers AIMCO.

Now we have a company that does the same practice as the last group of a*s holes haymancompany.com. Don't answer there phone, sent them endless emails to [protected]@haymanco.com but when you look on Google, it's the old email from the old property managers company's email [protected]@aimco.com. I was told that they wear not working with Lakeside Apartments.

When I emailed George and asked what's going on, he sent me an email asking me to stop asking so many questions which made me start thinking this place is a scam. I can see why this place got a zero on reviews. I had to learn the hard way.

Links to prove the same is still going this company will soon be on the show American greed

https://www.yelp.com/biz/lakeside-apartments-by-aimco-property-management-lisle?rh_ident=major_road&rh_type=phrase

https://www.yelp.com/biz/lakeside-apartments-lisle-2

Here is a webpage I saw online. Whoever made it, I would love to take them to dinner.

WOW https://thelakesideapts.wixsite.com/aimco
The complaint has been investigated and resolved to the customer's satisfaction.
The complaints from the Lakeside Apartmentsin lisle IL tenants are fairly typical: bed bugs, broken windows, leaky roofs, cockroach infestations and mold, among other problems. What is alarming...
Read full review
We are here to help
16 years' experience in successful complaint resolution
Each complaint is handled individually by highly qualified experts
Honest and unbiased reviews
Last but not least, all our services are absolutely free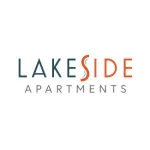 Lakeside Apartments Company contacts