Newest Khidmah.com reviews & complaints
AC unblocking
Simple issue with the AC, water is dripping from the unit through the ceiling.

It would be easier to use a medium and crystal ball to have them follow their own process.

Countless calls to receive a payment link for them to even come out. I always get suspicious when asked for payment before work is carried out.

utterly feckless
Deposit release
Final Formal Complain regarding the unlawful withholding of funds - contract number 228555

After filing numerous verbal complaints with the contract signatory, Ms Marwa Mostafa Hussein Abdelnaby, on behalf of Khidmah Sole Proprietorship LLC and another one today (with Mr Motaz from your HQ), I am writing to officially inform you that this is the final complaint I am filing before the complaint is filed with the police and the Department of Urban Planning of Municipalities of Abu Dhabi.

This complaint is in regards to an unlawful withholding of my funds for the period of nearly two months, since the end of the tenancy contract for the property number 33 at the Al Oyoun Village, Al Ain, in a form of safety deposit cheque. Despite all the formalities had been finalised on 14th January 2020 and all documentation signed, no refund has been received yet, eight weeks later.

The service provided by Khidmah is appalling and in true opposition to your company mission "to provide (…) solutions based on international standards by providing sustainable added value to our stakeholders' assets, offering them peace of mind to concentrate on their core businesses."

My wife's and my own experiences dealing with your company are in direct opposition to your company mission statement, and to say the least, we are extremely disappointing by the sub-standard service provided to us throughout the tenancy period and after its completion. Despite vacating the property two months ago and despite many promises made by your staff, we still have not received back the remaining safety deposit funds from your company. We are tired of numerous excuses made and your company's dreadful incompetence and the lack of any progress in the mater of solving the issue and refunding us the remaining funds.

I expect a full refund of 7, 427.50 AED by midday tomorrow, 11th March 2020, with a bank transfer confirmation sent to my email address that this took place. The bank details are as follow:

Bank Name: First Abu Dhabi Bank PJSC
Account Holder Name: MICHAL PIOTR KEDZIERSKI
Account Number: [protected]
IBAN: AE380351571003904070014
SWIFT Code: NBADAEAAXXX

Should this matter not be resolved by then and the reaming funds did not reach my account by tomorrow, official complaints will be filed with the Department of the Urban Planning Municipality and the Police.

Yours faithfully,
Michal Kedzierski
+[protected]
maintenance issue unresolved
Maintenance request ID [protected]

I reported that a light in the Bathroom was not working in early October 2019, having come and looked at the issue the maintenance team closed the request without fixing the issue or offering any information. I called back and had the request reopened because it had not been resolved. Since then I have been chasing up this issue until now.

Nobody ever calls back to follow up the issue, I have spent many hours following this up and feel that I am not making any progress with resolving this issue.

I pay a lot of money to rent my apartment and feel it is completely unfair and unethical to be treated as a second class person who has to chase a maintenance issue in the way I am having to. I call the call centre and although people promise to call back many of them do not.

It is time that one person took charge of this maintenance issue and followed it through until its conclusion and keeps me as the tenant up to date with developments. I am currently frustrated and angry with the poor treatment I have received from Provis, I rent the apartment from Khidmah and therefore your company should now chase this 4 month long issue up to its conclusion.

My apartment is Ansam 2, Apartment 315, Tel: [protected], Robert
Is Khidmah.com legit?
Khidmah.com earns 91% level of Trustworthiness
SAFETY NOTICE: ComplaintsBoard has analyzed Khidmah.com and determined that it has perfect credibility and is completely trustworthy, with a legitimacy rating of 91%.
We found clear and detailed contact information for Khidmah.com. The company provides a physical address, 3 phone numbers, and 2 emails, as well as 5 social media accounts. This demonstrates a commitment to customer service and transparency, which is a positive sign for building trust with customers.
Khidmah.com has registered the domain name for khidmah.com for more than one year, which may indicate stability and longevity.
Khidmah.com has a valid SSL certificate, which indicates that the website is secure and trustworthy. Look for the padlock icon in the browser and the "https" prefix in the URL to confirm that the website is using SSL.
Our scan shows Khidmah.com website is free from malware and phishing activities, which are types of online threats that can include viruses, worms, Trojan horses, ransomware, and other malicious code, as social engineering tactics used to trick users into sharing their personal information.
Khidmah.com has been deemed safe to visit, as it is protected by a cloud-based cybersecurity solution that uses the Domain Name System (DNS) to help protect networks from online threats.
Khidmah.com you are considering visiting, which is associated with Khidmah.com, is very old. Longevity often suggests that a website has consistently provided valuable content, products, or services over the years and has maintained a stable user base and a sustained online presence. This could be an indication of a very positive reputation.
However ComplaintsBoard has detected that:
While Khidmah.com has a high level of trust, our investigation has revealed that the company's complaint resolution process is inadequate and ineffective. As a result, only 0% of 4 complaints are resolved. The support team may have poor customer service skills, lack of training, or not be well-equipped to handle customer complaints.
Khidmah.com has relatively low traffic compared to other websites, it could be due to a niche focus, but could also indicate a potential lack of traffic and popularity. The khidmah.com may offer a niche product or service that is only of interest to a smaller audience.
Khidmah.com protects their ownership data, a common and legal practice. However, from our perspective, this lack of transparency can impede trust and accountability, which are essential for establishing a credible and respected business entity.
Our Verdict: Khidmah.com is highly recommended company, but beware of poor customer service. Their 0% Resolve Complaints rating is a cause for concern. We advise using their services securely and reviewing complaints beforehand.
Building management service
Khidmah is a bunch on unqualified, not very bright people who have no clue what they are doing. Reception staff is plain stupid. Being a tenant with Khidmah is a hassle from the very first to the last date of rent. Everything they do from payments and charges to using a trolley makes your life miserable and frustrating. To use a trolley for bags, being a tenant, you need to give your emirates id, phone number, flat number and possibly eye scans. Just to use a trolley to bring groceries upstairs ! No procedures are written, new rules appear daily, new things you have to do as a tenant and never from Khidmah side. If you can, never ever deal with them. Run away and find any other rent but Khidmah.
Collect Your Trust Badge
Be recognized for outstanding customer service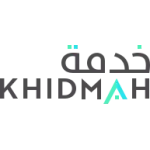 Khidmah.com

contacts
We are here to help
19 years' experience in successful complaint resolution
Each complaint is handled individually by highly qualified experts
Honest and unbiased reviews
Last but not least, all our services are absolutely free