Juno Showers Customer Reviews
10
Rate your recent experience
Pros and Cons of Juno Showers: A Review Breakdown
Juno Showers is a leading online retailer of high-quality bathroom and kitchen fixtures and accessories. Their wide range of products includes showerheads, faucets, sinks, toilets, and more. We have analyzed numerous customer reviews of Juno Showers, and we are pleased to report that the majority of them are positive. Here are some of the key highlights:

- Quality: Customers consistently praise the quality of Juno Showers' products. Many report that the fixtures are sturdy, well-made, and built to last.
- Design: Reviewers also appreciate the attractive design of Juno Showers' products. Many note that the fixtures look sleek and modern, and they are happy with the variety of styles available.
- Value: Many customers report that Juno Showers' products offer great value for the price. They note that the fixtures are reasonably priced and provide excellent quality for the money.
- Customer service: Several reviewers mention that they had positive experiences with Juno Showers' customer service. They report that the company was responsive and helpful when they had questions or issues.
- Easy installation: Many customers appreciate how easy it is to install Juno Showers' fixtures. They note that the products come with clear instructions and that installation is straightforward.

In summary, Juno Showers offers high-quality, attractive bathroom and kitchen fixtures at a reasonable price. Customers appreciate the company's focus on quality, design, and value, as well as their responsive customer service and easy installation process.
Exceptional Customer Service and Quality Craftsmanship: My Review of Juno Showers
I recently had the pleasure of purchasing an automatic sensor faucet from Juno Showers and I cannot recommend this company enough. From the moment I placed my order, I was blown away by the exceptional customer service I received. The staff were incredibly knowledgeable, and they took the time to answer all of my questions with patience and professionalism.

When my faucet arrived, I was delighted to find that it was even more stunning in person than it had appeared online. The craftsmanship was impeccable, and I could tell that the materials used were of the highest quality. I was impressed by the attention to detail, and the product itself was truly beautiful.

Throughout the process, I felt like I was dealing with a team of true experts. Their professionalism made everything incredibly easy on my end, and I really appreciated their attention to detail. I would happily recommend Juno Showers to anyone in need of high-end bathroom fixtures or accessories.

If you're looking for quality and durability, you can't go wrong with Juno Showers. They offer a wide range of products that are both stylish and functional, and the team behind the brand is truly outstanding. They care about their customers and take pride in their work, and it shows in every aspect of the business. Thanks to Juno Showers, my remodeling project was elevated to the next level, and I couldn't be happier with the result.
Juno Showers: The Top-Notch Bathroom and Kitchen Supply You Need
It's not often that I come across a company that satisfies my stringent requirements when it comes to bathroom supplies. However, I discovered Juno Showers thanks to a friend's recommendation and decided to put their products to the test. To be honest, I wasn't entirely convinced that they would meet my expectations, but boy, was I in for a surprise!

I started small by purchasing one of their faucets just to gauge the quality of their offerings. As soon as I received the product, I was impressed by its sleek design and sturdy construction. However, it was when I installed it in my bathroom that I truly realized the excellence of Juno Showers.

The faucet worked like a charm, and I found myself admiring it every time I entered my bathroom. I was so impressed by the quality that I immediately added Juno Showers to my list of go-to brands for all my future kitchen and bathroom upgrades.

From that day on, I've never looked back. Every time I need to upgrade my bathroom or kitchen system, I turn to Juno Showers without any hesitation. Their products are of top-notch quality, and they never disappoint. I can honestly say that I've become a lifelong fan of Juno Showers and can't wait to add more of their products to my collection. So, if you're looking for reliable, high-quality bathroom and kitchen supplies, I highly recommend giving Juno Showers a try – you won't be disappointed!
Transform Your Bathroom with Juno Showers - A Review
When it comes to bathroom renovation, there's no denying the importance of selecting the right shower head. That's why I was thrilled when a friend recommended Juno Showers (junoshowers.com) to me. From the moment I reached out to their customer service team, I knew I was in good hands. Not only were they friendly and knowledgeable, but they took the time to listen to my specific needs and recommend the perfect shower head for my space.

But the excellence of Juno Showers didn't end there. When my order arrived, I was blown away by the quality of the product and the sleek, modern design. It really elevated the look of my bathroom and gave it that high-end feel I was hoping for. The best part? Installing the shower head was a breeze, thanks to clear instructions and user-friendly features.

Overall, I can't recommend Juno Showers enough. Their commitment to customer satisfaction is truly top-notch, and I know I'll be a loyal customer for years to come. So if you're looking to transform your bathroom with a beautiful, functional shower head, look no further than Juno Showers.
Luxurious Showers with Seamless Installation: Juno Showers Review
Finally, I have found the perfect shower for my bathroom remodel on Juno Showers (junoshowers.com) after an extensive search. My husband and I came to a mutual decision on getting this one, and I must say that it was an excellent choice.

Firstly, the installation process was seamless and took far less time than other brands I've had experience with. As a woman who handles household maintenance, I can confidently say that this shower system was easy to set up without any complications.

However, the real magic came when I started using it. Honestly, I feel like I'm taking luxurious showers every time. Juno showers are aesthetically pleasing, elegantly designed, and truly state-of-the-art. I appreciate the attention to detail that has gone into crafting this shower, and I can't help but admire it every time I walk into my bathroom.

Moreover, the customer service team at Juno Showers is exceptional. They are responsive, professional, and highly knowledgeable, ensuring that my shopping experience was smooth and trouble-free.

Overall, if you're looking for a top-quality shower with premium materials, easy-to-install, and exceptional design, then Juno Showers is the perfect choice. Don't hesitate! You won't regret choosing this brand.
High-Quality Fixtures and Excellent Customer Service - A Juno Showers Review
As someone who recently revamped their bathroom, I cannot recommend Juno Showers enough! Their team of experts is incredibly knowledgeable and helpful, making the process of picking out new fixtures a breeze. And let me tell you, the fixtures they recommended for me were absolutely perfect. Not only do they look stunning in my bathroom, but they were also incredibly easy to install.

What sets Juno Showers apart from other stores is the quality of their products. These aren't just $20 fixtures you'll find at big box stores. No, Juno Showers takes great pride in their craftsmanship and it definitely shows. The fixtures are of remarkable quality and should last me a lifetime. And the best part? They come at a great price point for the level of quality you're getting.

I was delighted with how seamless the ordering and shipping process was, too. I ordered everything online and had them shipped directly to me. And let me tell you, the items arrived quickly and in perfect condition.

Bottom line: If you're looking for remarkable quality fixtures and outstanding customer service, look no further than Juno Showers. I'm beyond thrilled with the overall experience and would highly recommend them to anyone.
Mesmerizing LED Shower Set from Juno Showers Exceeded My Expectations
I recently had the pleasure of purchasing a Multi coloured LED shower set from Juno Showers and I must say, I am absolutely thrilled with my purchase! While the product looked stunning online, it was nothing compared to how breathtakingly beautiful and remarkable it is in person. The quality and craftsmanship of this shower set is truly outstanding, and it has exceeded my expectations in every way possible.

One of the things that I love most about this shower set is the way that the LED lights change with the water temperature. It creates a truly mesmerizing and unique shower experience that you simply won't find anywhere else. Another thing that impressed me was how durable and well-built the set is. It truly feels like a high-quality product that was built to last.

I've even started taking my baths with the lights off at night just so the LED shower set can illuminate my bathroom - it is that beautiful! The colours are so vibrant and eye-catching, and it always puts a smile on my face.

All in all, I am so glad that I invested in this product. It has genuinely made me happy, and I would highly recommend Juno Showers to anyone looking for high-quality, reliable, and gorgeous bathroom fixtures and fittings.
Disappointing Experience with Juno Showers: Poor Customer Service and Questionable Quality of Products
Juno Showers is a company that has been receiving quite a bit of attention lately. However, my experience with them was quite disappointing to say the least. Recently, I placed a rather large order with them and encountered a number of issues with sizing, finish and quality of the products. Whenever I tried to get in touch with someone to help resolve these issues, I was met with an unresponsive and unhelpful attitude. Every time I called, I was transferred to a different person who seemed to know nothing about the products or the business. It quickly became apparent to me that the company relies on an answering service instead of having knowledgeable staff on hand to help customers.

As someone who values excellent customer service, I found this extremely concerning. My many emails to the company went unanswered and I was left feeling frustrated and unsupported through the entire ordeal. It was clear to me that Juno Showers is a company that lacks professionalism and accountability.

In addition to the poor customer service, the quality of the products I received was questionable. It seemed as though the company prioritizes quantity over quality, with several items appearing to be of poor craftsmanship and durability. Overall, I found my experience with Juno Showers to be quite negative, and I would caution anyone thinking about doing business with them to think twice.
Terrible Experience with Juno Showers - Zero Customer Support and Misplaced Parts
I recently had a less-than-pleasant experience with Juno Showers, and I must say that it was quite disappointing. I was interested in purchasing their rainbow light waterfall shower, and while the product seemed promising, it arrived without any valves inside. Naturally, I wanted to install the shower as soon as possible, so I called to request the necessary parts. Unfortunately, the replacement part that was shipped to me had absolutely zero relevance to the situation at hand.

Following this troublesome encounter, I reached out to customer service representative Carissa via email on sixteen separate occasions. While I initially appreciated her assistance, I soon became frustrated when she stopped responding to my messages, leaving me with no idea what was going on. To make matters worse, the delay caused by these complications meant that my project was now six weeks behind schedule, which added more to my overall frustration.

Despite my attempts to sort things out with Carissa, the lack of communication and misplaced parts persisted, and I eventually decided to escalate the issue to Juno Showers' management. This, of course, wasn't a straightforward process, as I had to spend 20 minutes explaining my situation to a customer service representative who seemed more interested in placating me than actually helping me. I had to ask repeatedly just to speak to management, but as with my previous requests, it all fell on deaf ears.

Overall, my experience with Juno Showers was quite terrible, and I wouldn't recommend them to anyone based on my experience. While I initially thought that I'd be able to complete my project without any hiccups, the lack of proper customer service and support left me feeling deeply unsatisfied. While I can appreciate that mistakes can happen, it's the way that companies respond that separates the good from the bad - and unfortunately, Juno Showers falls into the latter camp.
Disappointing Customer Service Experience with Juno Showers: Beware of Warranty Claims!
I recently purchased a new faucet from Juno Showers to update my bathroom. Unfortunately, I quickly noticed an issue where water would collect on my counter when the faucet was on a low pressure setting. As a customer, this was unacceptable and I immediately boxed up the faucet to return it for a replacement. However, I have been experiencing difficulties with their customer service team, as they have been unhelpful in accommodating my return. Even though their website claims a one year warranty and 100% customer satisfaction, it seems as though they are not following through on their promises. I am extremely disappointed with the lack of assistance I have received from Juno Showers thus far, and I would caution others against doing business with this company. It is frustrating to feel as though a company is not standing behind their product, so I hope that this review can help others avoid similar issues. In particular, I would like to mention that the Customer Service Manager, Carissa, has been particularly unhelpful in my return process. I urge Juno Showers to step up their customer service game in order to retain customers and ensure satisfaction.
Juno Showers: A Customer-Oriented Bathroom Fixture Company
Recently, I had the opportunity to remodel my bathroom, which necessitated the replacement of parts for my bathtub faucet. Despite my efforts to find the correct replacement parts, it became increasingly difficult to track down the exact pieces that I was looking for in a timely manner.

Understandably, I began to feel frustrated and anxious about the status of my bathroom renovation. Fortunately, Google showed me an advertisement for Juno Showers, and I was pleasantly surprised to find that the faucet I had been considering online was not only in stock, but available at a reduced cost on their website.

Without hesitation, I placed an order right away. To my delight, my shipment arrived within a mere three days with no damage to the package or product. The faucet itself was exactly as described on the website, and installation was a breeze.

Throughout my interaction with Juno Showers, I only had to rely on their customer service team once when I had a question about whether the faucet would fit my tub. While their response was informative and helpful, it was their demeanor and professionalism that truly stood out, showing that they truly care about their customers' satisfaction.

Overall, my experience with Juno Showers was incredibly positive and I would highly recommend this company to anyone in need of quality bathroom fixtures or hardware. Should the need arise for future purchases, I will certainly consider, and most likely choose, Juno Showers.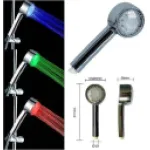 Juno Showers

contacts
We are here to help
A 19-year track record of successfully managing customer reviews
Our team of experienced professionals handles each review with individual care
Honest and unbiased reviews
Last but not least, all our services are absolutely free