J & J International Customer Reviews
6
Rate your recent experience
Pros and Cons of J & J International: A Review Breakdown
J & J International, also known as samsungparts.com, has received overwhelmingly positive customer reviews. Customers praise the company's fast delivery of quality parts for their Samsung products. The website is also easy to navigate, making it simple to find the necessary parts. Many reviews mention the helpful customer service, who provide excellent support during the ordering process.

Additionally, customers appreciate the competitive pricing of J & J International's products compared to other online retailers. Overall, the company is highly recommended for anyone in need of Samsung replacement parts, with customers noting their satisfaction with both the quality of the products and the excellent customer service provided.
I was dissatisfied with customer service
I was dissatisfied with customer service. The process to obtain a small washer part took two months and they ended up sending me the wrong part. I wrote a letter to Mr. but never received the courtesy of a reply.
I have been trying to contact this company about a washer part that was missing when I bought the washer FOR 2 WEEKS
I have been trying to contact this company about a washer part that was missing when I bought the washer FOR 2 WEEKS. I've been on hold TWICE for OVER 30 MINS when the automated system boots me off saying a representative will call me back. I've never received a call back in ANY of the attempts I've made. Other times the phone rapidly rings then gives me the "busy tone" and hangs up. I've attempted to email the company 4 times, and I received one response asking for more information, and never heard from them again.
Believe all the other reviews
Believe all the other reviews. I CAN'T BELIEVE SAMSUNG REFERRED ME TO THIS PLACE! I can't get through it's been days. I called Friday was waiting forever decided to have them call me back and guess what no call back. It's now Tuesday. The recording says I won't lose my place in line if I chose to have them call back or check them out online for faster services. LIES, LIES, LIES! I filled out a form online too and still nothing. DON'T BOTHER! Find another source to get your samsung parts. I CAN'T BELIEVE SAMSUNG COLLABORATES WITH THIS FAKE COMPANY!
This company is set up to be a complete scam
This company is set up to be a complete scam. They send out wrong parts because their website has wrong descriptions and then it is near impossible to reach a customer service rep or get information on properly returning the product and getting a refund. After waiting for over an hour I spoke to someone that seemed to be helpful and said he would check on sending out the correct piece and assured me he would send me an email to confirm our conversation. I asked him to include his direct email in case I had any other questions or issues. He never sent the email and never followed up. Check reviews from other and this is their way of business. DO NOT DO BUSINESS WITH THEM! SAVE YOUR MONEY AND TIME!
I found a part at what looked to be a fair prince
I found a part at what looked to be a fair prince. I put in my zip code to check the shipping and the estimate was $11, a bit high compared to others. I put in my credit card information and went to check out. The additional charges had more than doubled to $23, making the part considerably more expensive than other vendors. I would call this a form of bait and switch. It does not speak well of ComplaintsBoard.com that this company has a "B" rating, given the experience of 23 other customers who have traveled the arduous journey to post a review here. ComplaintsBoard.com does not make this easy, so I can imagine how many others have had a bad experience. As a statistician, I would guess that having an AVERAGE of one star over 24 reviews indicates more of an issue that is not being reflected in the rating. Why Samsung recommends these folks is beyond me.
I contacted Samsung
I contacted Samsung. They give me this place. This is the worst place I have ever spoken to in my life. I have called 2 times, 6 months apart, trying to get a charger for a Samsung Chromebook. The last charger I ordered had too large a tip. The people at this place are rude. There was no service at all in my customer experience. They should not be in business, let alone a go to place for a company as large as Samsung. I gave her my part number, she gave me the cost, which was about 4 times higher than any other place. She asked if I were going to order it. I started saying I wanted some information on the part before I ordered. I don't want to pay $40.00 again for a charger with a tip that is too large. She hung up on me before I got 2 words out, when one of the words wasn't yes. Similar experience the first time I called. My Chromebook has been dead for 6 months because I can't speak to anyone who will tell me what size tip I need to charge it, and I have a charger I cannot use, because the tip is too large. If this had a negative rating, I would have left a negative number of stars.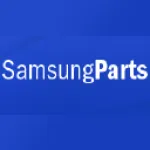 J & J International

contacts
We are here to help
A 19-year track record of successfully managing customer reviews
Our team of experienced professionals handles each review with individual care
Honest and unbiased reviews
Last but not least, all our services are absolutely free