Overview of Express Online Training customer experience
Express Online Training (EOT) has received a substantial number of consumer complaints regarding their services. Many customers have reported that the website is difficult to navigate, which has caused them frustration and confusion. Additionally, some have stated that they have experienced issues with accessing the learning materials and completing the courses. Several customers have also expressed dissatisfaction with the quality of customer service provided by EOT. These complaints have included long wait times for support and unhelpful responses. It is important for potential customers to take note of these negative reviews before considering using EOT for their online training needs.
Express Online Training complaints
10
Newest Express Online Training complaints
A Cautionary Tale: My Experience with Express Online Training
I recently enrolled in Express Online Training to attain my white card certification. Although I initially paid the fee and completed the course, I faced a few hurdles during the process. The confirmation of each course section took much longer than expected, leaving me with some anxiety and frustration. Nevertheless, I submitted my personal ID details and other necessary documents, including video responses of myself and completed the audio section diligently as requested.

However, a few days later, I received notification that I had failed to complete some of the sections required of me, including the audio part of the test and ID details submission. This was very disheartening and felt like a waste of time and money. Express Online Training does not provide any contact details on their website, except for a suggestion that I should call them on the phone in case I encountered any problems with submitting my audio file. To my dismay, they don't even have a phone number available to call.

This experience left me feeling ignored and frustrated, and I have to warn others to be wary of spending their time and money with such problematic online course providers like EOT. There are other companies out there that offer similar courses and certification processes that are smooth, reliable, and efficient. Don't waste your energy and resources with this company.
Express Online Training (EOT) Review: Lacks Integrity, Transparency, and Ethical Business Practices
I recently had an unpleasant experience with Express Online Training (EOT) and felt obligated to share my thoughts and warning to potential customers. The first thing that caught my attention was their name, which claims to be 'fast' in their training services. However, it took me more than a week to complete the course, despite their misleading name. To add insult to injury, the company was not transparent about the fact that the RSA certificate cannot be obtained by overseas students. This information was not readily available or properly communicated, which is inexcusable.

Furthermore, I found their customer service to be incredibly discourteous and unhelpful. They appeared to be more interested in scamming customers and making untruthful claims in order to generate more income. They market their courses by claiming you only pay if you pass it, however, this is misleading, and they actually promote faster marking times if you pay extra.

To top it all off, after completing everything required of me, I was unable to obtain my RSA certificate due to my overseas student visa. I understand that my visa status was checked when I signed up for the course, so it's puzzling why it didn't come up as a restriction.

Overall, I would never recommend EOT to anyone, even if they have good reviews. From my experience, it's clear that they lack integrity, transparency and ethical business practices. Don't fall for their scam. Better to save your time and money, and look elsewhere for more reputable training services.
My Frustrating Experience with Express Online Training (EOT)
When it comes to learning something new, it is important to choose a training program that meets your expectations and fits your schedule. That is why I decided to give Express Online Training (EOT) a shot. However, my experience with this online training platform turned out to be quite frustrating and disappointing.

First of all, I found it frustrating that I had to pay before I even completed the course. I understand that this is a common practice, but I would have appreciated the option to preview the course content before making a financial commitment. Furthermore, the virtual Bar and Audio assessment only become available after payment has been made. While this is understandable, what followed next was unacceptable.

After completing the Audio assessment, EOT takes up to three business days to mark it. If you are in a hurry, you can pay a premium to expedite the process. However, even with the paid option, I had to wait for three business days before I received an email claiming that my recordings were blank due to an unknown issue with my microphone settings or device. This was a blatant lie since I knew I had recorded six of the seven questions correctly. I then decided to query this matter with EOT. Surprisingly, they informed me that only my last answer was blank. I re-recorded the answer, and to my surprise, they failed me on another question that I had previously answered well. I was then forced to record it a third time before finally receiving my certificate after five business days.

Overall, the experience left me feeling frustrated and let down. I had hoped that the online learning platform would have been more user-friendly and efficient, but it turned out to be a hassle. If you are considering Express Online Training, make sure you are aware of their policies and procedures beforehand.
Is Express Online Training legit?
Express Online Training earns 91% level of Trustworthiness
SAFETY NOTICE: ComplaintsBoard has analyzed Express Online Training and determined that it has perfect credibility and is completely trustworthy, with a legitimacy rating of 91%.
Express Online Training has received positive review on our site. This is a good sign and indicates a safe and reliable experience for customers who choose to work with the company.
Eot.edu.au has a valid SSL certificate, which indicates that the website is secure and trustworthy. Look for the padlock icon in the browser and the "https" prefix in the URL to confirm that the website is using SSL.
Our scan shows Express Online Training website is free from malware and phishing activities, which are types of online threats that can include viruses, worms, Trojan horses, ransomware, and other malicious code, as social engineering tactics used to trick users into sharing their personal information.
Eot.edu.au has been deemed safe to visit, as it is protected by a cloud-based cybersecurity solution that uses the Domain Name System (DNS) to help protect networks from online threats.
Several positive reviews for Express Online Training have been found on various review sites. While this may be a good sign, it is important to approach these reviews with caution and consider the possibility of fake or biased reviews.
This website offers payment methods that provide the option for customers to get their money back, which could be a positive indicator of the company's commitment to customer satisfaction.
However ComplaintsBoard has detected that:
While Express Online Training has a high level of trust, our investigation has revealed that the company's complaint resolution process is inadequate and ineffective. As a result, only 0% of 10 complaints are resolved. The support team may have poor customer service skills, lack of training, or not be well-equipped to handle customer complaints.
Complaints Board has received reports that the website may be a possible fraud. To protect yourself, consider using a different website. If you find that the website is indeed fraudulent, report them to us, to help protect other consumers.
Our Verdict: Express Online Training is highly recommended company, but beware of poor customer service. Their 0% Resolve Complaints rating is a cause for concern. We advise using their services securely and reviewing complaints beforehand.
Review of Express Online Training: Convenient but with some setbacks
Express Online Training (eot.edu.au) is an excellent option for those seeking online courses. As a busy individual, being able to complete the course at my own pace and in the comfort of my own home was an added bonus. However, there were some hurdles I encountered during the process.

Due to a sudden job interview, I needed the certification faster than initially anticipated. While the option to complete the course online was a huge advantage, mistakenly selecting the wrong state meant that I had to redo the entire course. This can be frustrating and time-consuming for those on a tight schedule.

Additionally, the phone interview portion of the course was a major drawback, as it caused me to miss out on a job opportunity. Despite completing all of the required questions, the wait time for a phone interview is up to a month. This wait time is a significant setback for those who need the certification quickly. Unfortunately, this delay means that I was unable to secure any Christmas or NYE jobs due to not having anyone available to conduct the phone interview.

Overall, Express Online Training is a feasible option for those looking to obtain certifications conveniently and efficiently. However, the waiting period for the phone interview portion is a significant disadvantage, particularly for those who require the certification immediately.
Express Online Training Review: Unhelpful Staff and Hidden Costs for RSA Course
Express Online Training is a provider that offers several courses, including the Responsible Service of Alcohol (RSA) course that is widely required for individuals working in the hospitality industry. However, it seems like the experience that some people have had with this training center is not very positive.

According to some reviewers, the staff at Express Online Training is not very friendly or helpful. They seem to be willing to take your money but not keen to provide adequate support when needed. Additionally, it appears that there are some hidden costs involved in taking their courses, which can be frustrating for individuals who are looking for honest and transparent pricing. Some customers have reported being charged for priority service, which shouldn't be necessary if the company is well-organized and can handle the volume of students they receive.

Moreover, for some people, the entire process of obtaining an RSA certificate through Express Online Training seems like a money-making scheme. The way they charge for additional services such as sending the card, for example, could be seen as a way to squeeze more money out of students.

One reviewer shared how their experience with the online training provider felt like they were in a trap, being charged more and more, with little to no benefit. The reviewer ended up paying almost $70 for a course that should have cost only $20, and it is easy to see how frustrating that would be.

Furthermore, there have also been complaints about the customer service provided by Express Online Training. For instance, some reviewers have reported feeling disrespected and mistreated by the employees they interacted with. The reviews have mentioned two specific staff members, Mia and Emily, where Mia was particularly rude, while Emily tried to be helpful but wasn't exactly friendly.

To sum up, it seems that Express Online Training is not the best option if you are looking for a smooth and hassle-free experience obtaining an RSA certificate. The staff has been reported as being rude and unhelpful, while the pricing structure is unclear and seems designed to take as much money from students as possible. If you are looking for an online training provider for an RSA or similar course, it may be worth looking elsewhere.
Frustrating and Disappointing: An Honest Review of EOT.edu.au for RSA Certification
Express Online Training (eot.edu.au) is a frustrating and disappointing platform for anyone seeking to obtain an RSA certification. The mandatory hour-long phone appointment may seem like a minor inconvenience, but the fact that it takes a month to secure an available booking is unacceptable. If you need your RSA for an upcoming job, it is not advisable to use EOT.

To make matters worse, the course is plagued by technical issues that make completing it a real hassle. Some sections of the course simply do not work on certain computers, resulting in the need for users to make phone calls to customer service in order to progress.

In addition to technical issues, the course has vague and unclear questions, which make it difficult to provide accurate responses. This can be especially frustrating for learners who are looking for a concise and straightforward course.

To add insult to injury, users are not made aware of the full extent of the course until after they have already paid and reviewed the initial free multiple-choice section. Many customers are caught off guard by the sheer amount of additional content that they are required to complete, making their learning experience even more frustrating and time-consuming.

In conclusion, it is clear that EOT is not the best platform for anyone looking to obtain an RSA certification in a timely and efficient manner. Those in need of this certification are advised to seek out alternatives that can provide a more seamless and user-friendly learning experience.
Express Online Training (EOT) Whitecard Certification Review: Time-Consuming Process, Priority Service Recommended
If you are considering using Express Online Training (eot.edu.au) for your whitecard certification, it is important to prepare yourself for the process, as it can be quite lengthy. The initial assessment alone requires completion of 136 questions, which can take several hours to complete. Additionally, you will need to put time and effort into your audio and video assessments, as the approval process can take up to 4 business days between each assessment.

Furthermore, if you need to resubmit any answers, be aware that the entire approval process will need to be repeated, meaning an additional several days of waiting. If time is a limiting factor for you, it is highly recommended to upgrade your service to 'priority' so that you can book in your final assessment, which is a phone call.

As of 15.05.20, appointments to book in a phone call were not available to standard customers for a full two week period, with appointments only being available to priority customers. It is unclear if this pattern will continue in the future.

Overall, while it is possible to complete the certification process in just a few days around work, it will only be efficient if you choose to upgrade to priority service. It may be well worth the additional expense to ensure that you can complete the process in a timely manner.
Express Online Training Review: Fees & Requirements Not as Fair as Advertised
When I first stumbled upon Express Online Training's website a few weeks ago, I was excited to see that they offered an online rsa course since it was exactly what I was looking for. However, after signing up and scrolling through their website, I quickly realized that the fees were not as fair as I had initially thought. I had been under the impression that the fee was a set amount, but it ended up costing me more than I had anticipated.

What frustrated me the most was the final component of the assessment, which was an over-the-phone audio test where I was expected to respond to two questions. I answered the first question successfully, but was then told by the assessor that I had to book another time to answer the second question. This left me feeling confused and disappointed, as I had been under the impression that I could complete the course in one sitting.

To make matters worse, when I tried to book a time to answer the second question, I found that there were no available times for weeks. My only option was to book a 'priority' time, which cost more money than I had initially budgeted for. This experience left me feeling frustrated and disappointed, as I believe that this industry should have tighter government regulations to ensure that companies are providing fair and transparent services.

Overall, while Express Online Training may provide a convenient option for those seeking online courses, I would caution others to carefully read through all of the fees and requirements before signing up.
Express Online Training Review: Hidden Costs and Requirements?
When it comes to online training courses, it's important to know what you're getting into beforehand. Express Online Training (eot.edu.au) claims to offer a simple and straightforward process for obtaining your white card, but some users have reported a less-than-stellar experience.

One major issue is the fact that you're only informed about the initial assessment and $39 fee upfront. After submitting your payment, you're then prompted to leave a rating of the course. This has led some to speculate that the high number of positive reviews may not be entirely genuine.

But that's not all - in addition to the standard assessment, there's also an audio and video component that requires special equipment. This isn't made clear until later on, and if you don't have the necessary gear, you'll need to buy it from Express Online Training directly.

Overall, it seems that the course is a decent alternative to in-person training, but the company's tactics leave something to be desired. If you're considering using their services, be aware that there may be hidden costs and requirements lurking beneath the surface.
Deceptive Business Practices: My Experience with Express Online Training
I recently had an unfortunate experience with Express Online Training, and I feel compelled to share my thoughts with others who may be considering using their services. The website initially appealed to me with its promises of not having to pay until completing the course and warnings about scams on other sites. However, I quickly realized that these were just smoke and mirrors to lure in unsuspecting customers.

Upon completing the initial 136-question test, I was asked to submit payment, which was significantly higher than the original quote I received. Additionally, before progressing any further, I was forced to provide a review of the course, which felt like a manipulative tactic to ensure positive reviews from customers who had already invested time and energy into the course.

As if that wasn't frustrating enough, I was then asked to submit documents and record myself answering questions, with the promise that an assessor would review my work as soon as possible. However, days went by with no word from an assessor, and I was left in the dark about the status of my submission. Finally, after reaching out to the company, I was instructed to book a time slot for an assessor to call me and ask additional questions.

Here's the kicker: all available time slots were listed as "fully booked," making it impossible for me to progress any further in the course. I was left feeling defrauded, and I ultimately lost my money in the process.

In summary, I strongly advise against using Express Online Training. Their business practices are deceptive, and their promises are not to be trusted. Save yourself the time, money, and headache and seek out a more reputable and honest online training course.
Collect Your Trust Badge
Be recognized for outstanding customer service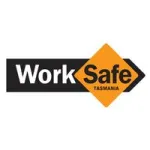 Express Online Training

contacts
We are here to help
19 years' experience in successful complaint resolution
Each complaint is handled individually by highly qualified experts
Honest and unbiased reviews
Last but not least, all our services are absolutely free