Dropbox
-
No method to speak with someone by phone!!!!!
It is incomprehensible to me to know that 1/2 of the US population is aged 50+ and yet Dropbox is unwilling to balance high-tech with high-touch (aka: speaking in a real time communication via phone) and not chat which produced NOTHING when I clicked on it, not community which produced NOTHING when I clicked on it.

I spent close to an hour navigating Dropbox's site to find a phone number and any step I took required me to log in with my credentials for which I kept getting an error and wasn't able to log in.

People vary in how they learn. Some are auditory and others are visual. People vary in how they relate. Some want to speak with a human being and others don't.

I started down this path to get questions fielded by Dropbox at 8am and at 2pm I haven't gotten anywhere. Oh, and if you google "Dropbox Corporate Headquarters Phone number there is a [protected] with a recording stating my call cannot be completed as dialed.
Desired outcome: I want to speak with someone so that my account can be repaired. Full stop.
My frustration at this point is well on its way to turning to ANGER. This is NOT how any organization should be doing business. There should be a requirement that mandates a company needs to maintain an actual call center----regardless of how long it may mean waiting on hold. To not be able to reach ANYONE is beyond responsible corporate citizenry.
Dropbox
-
Dropbox Personal
Hard to complain about something I cannot even use. But easy to complain about poor support.

Created new account. Verified via phone etc. All well so far but could not log in. CAPTCHA then it says I must have lost my password. I did not.

But I don't get reset emails.

Tried to contact support but thanks to their rather sick sense of humor they decided that in order to get help when you can't sign in you have to sign in?

Were they just stupid or evil with that?
Desired outcome: Provide contact support form where you don't have to log in for help when you can't log in.
Dropbox
-
unauthorised payment from my account
I am not sure how the company works.

I understand that I may have taken Dropbox out and had to give my bank details for a FREE subscription. I think Dropbox then either charge you after a time or move you to a better higher premium? I have tried to cancel but get no confirmation. You can see I do not use this dropbox? and therefore what ever has happened, I do not wish to have Dropbox or anything to do with them. i wish for all my details to be removed and a refund paid as I feel it has been misunderstanding.
Desired outcome: Complete cancellation and refund of £15.10
Dropbox
-
Unasked for & unwanted file storage
A few years ago I got a new computer that came with this Dropbox service. Without me even signing up for an account, Dropbox sucked up all my files without my permission and periodically keeps emailing me telling me I'm running out of storage. So far as I know, I never even attempted a login because I didn't want an account and I never authorized Dropbox to upload any of my files.

I just got another email from this "company" trying to get me to pay for more space to upload more of my files.

This is an outrage! I can't even contact them with out creating an account and logging in! And I will not be coerced into doing this!

To me this is just another invasive bullying software company trying to take a customer as a hostage by uploading their files without any permission whatsoever.

Niara Isley

Email that Dropbox messages me at:
[protected]@gmail.com
Desired outcome: Any files they have of mine I want back. Then I never want to hear from them ever again.
This review was chosen algorithmically as the most valued customer feedback.
It keeps saying it's full I deleted some stuff my percentage drop then they put it back saying it's full so I can't see my pictures and other documents now they wanna keep closing the app now
Read full review of Dropbox
Dropbox
-
files deleted from computer when cancelled upload
On August 24, 2021 I was using the browser interface to add some files to a new Dropbox folder when I decided to cancel the process. When I went to look at the files on my hard drive, they were no longer on my hard drive. Not even in the "recycle bin".
Dropbox needs to reprogram their upload system so this does not happen to customers. I will recommend to everyone I know that they not use Dropbox until the problem is solved.
Dropbox
-
Files moved into other adjacent folders at random
I have a database and most of the files have been moved to usually adjacent folders in the alphabetic series

NOT OPERATOR ERROR Cannot reach a human at Dropbox
Anybody else had this

I used to rave about and evangelise about DropBox
Hello Dropbox

Is this on Autorenew?
Do you notify customers before hand? I did not see anything

Why on earth do you use a no-reply email address?
You only want one way traffic with your user base?

I have had some random mis allocation of my files in the previous folders

What can we do about this?
Do I have to manually re position all the files to what are usually adjoining folders?

Chris
Desired outcome: Have meaningful contact from a human at DropBox
Dropbox
-
Cannot login into my Second Paid Account: [protected]@hotmail.com . Dropbox will not respond!
I decided to upgrade my second paid dropbox account : [protected]@hotmail.com from basic (which I have had for a while) to paid 2TB personal after my first paid account : [protected]@yahoo.com storage became full.

I had just started to upload files shared with me to my second paid account : [protected]@hotmail.com when I realised I could no longer login. I tried resetting password, and received a message that my account had been disabled.

I have repeatedly tried to reach dropbox but unsuccessful despite this account being a paid account. It is very unfair.

I have only received one non friendly response from dropbox :

Hello,

The account has been disabled for a violation of Dropbox's Terms of Service and Acceptable Use Policy.

Regards,
Lotte

I expected to be treated better since it is a paid account.

I do not know what happened or what I did to have violated dropbox, since I have only saved files shared with me to the account and nothing else.

Your customer service is quite horrible I must say. I have attempted reaching dropbox via twitter after repeated emails with no response, I was totally ignored.
Desired outcome: My second paid account : [protected]@hotmail.com to be reinstated and to be given reasons in detail while it was disabled in the first place so that it will not happen again and to my other account
Dropbox
-
I want all my content restored or all my money back
I had Dropbox for 6 months now. I've been using it as a backup cloud storage. I was accessing my account and it said disabled. Went to see why this had happened and nothing, no email, nothing. Looked up how to contact them and they clearly state we don't deal with and my account disabled. No reason why. Trump won and big tech censors everything. Dropbox is another communist company. Don't use their trash service it's a waste of money. Always keep backups for this reason
Dropbox
-
Dropbox Basic
Reference Ticket [protected]

I joined a free trial in March 21 which I cancelled within the required timeframe.
Cancellation of my account is confirmed in email 2/3/21 yet I continue to be charged $30.79 per month.
I have been trying to communicate with Drop box support, but have been taken round and round in circles through their help/support system.
Desired outcome: I want to stop the monthly charge ($30.79) being wrongly applied to my credit card and be refunded for the $92.37 charged to date .
This review was chosen algorithmically as the most valued customer feedback.
Dropbox deleted 233000 files with out my permission. I did not start this process. I have complained and they have done nothing. It took 4 days before I could recover all my work and files. I had just upgraded my subscription which is now worthless. I will not trust them again.
Read full review of Dropbox
Dropbox
-
Unable to add vat number to invoice
On the 27th of April I've requested for a change to my invoice, so I could get a VAT ID Number and Adress added. The request was sent by me through email twice, to the support emails: [protected]@dropbox.com and to [protected]@dropbox.com. Both answers that I received said the invoices are created in such a manner it is impossible to change, and offered no support to my request. I believe this is unacceptable.
My request is:
Regarding invoice ID 3S5RBZKJK6TL with date April 27, 2021 10:35 AM GM, I would please like to request to change the Invoice Data to:

Name: CONCEITO DA PROCURA LDA
Adress: URBANIZAÇÃO ALTO DOS NAVEGANTES, LOTE A LOJA B,
8365-149 ARMAÇÃO DE PÊRA
VAT ID: [protected].

I ask that the invoice in attachment be corrected, adding the information above (Name, Adress and VAT ID number).
Desired outcome: Receive invoice with information requested
Dropbox
-
Billed but downgraded, no access to shared files
I can no longer access certain shared folders in my dropbox despite being charged my monthly bill on Jan 26th. I think I accidently downgraded my plan because I don't want to have auto-renewel anymore, however I didn't realise it would kick me out straight away! I don't know how to fix this and download the specific folder I need. I am not interested in having a business account but I wasn't sure where to make contact to get this problem fixed!
I do not have a transaction ID as it is billed through apple and that's all i can see on my bank statement for $18.49
Desired outcome: renewed access for the billed month
This review was chosen algorithmically as the most valued customer feedback.
Your company is disgusting. Small business is at your mercy. Below is the complaint I filed to your automated response and you have yet to respond forcing us to spend alot of money to undue the mess you made. It is bad enough you did what you did but no contact other than automated bots when an entire company was taken down is ludicrous. We are looking for...
Read full review of Dropbox
This review was chosen algorithmically as the most valued customer feedback.
My Dropbox keeps disappearing. Received the folloxing report: bn.BUILD_KEY: Dropbox bn.VERSION: 88.4.172 bn.DROPBOXEXT_VERSION: failed bn.is_frozen: True machine_id: ccc2dced-a508-5f5c-bcc9-63f6f2a8761a pid: 504 ppid: 1 uid: 501 user_info: pwd.struct_passwd(pw_name='avrilbayer', pw_passwd='********', pw_uid=501, pw_gid=20, pw_gecos='Avril Bayer'...
Read full review of Dropbox
Dropbox
-
dropbox professional
Dropbox corrupted my files so the online and offline versions don't match and there is no way I can resolve what files sit where. The result is that I will lose files whatever I do. And there are over 500, 000 files...

The support is pathetic. Non existent. Just a bunch of platitudes saying how sorry they are and that someone is working on it. 6 weeks (SIX!) now and still no resolution, no escalation, no refund. They don't answer the questions and give you the standard cut and paste support "try this please".

Professional version is their top tier product and the support is useless. Stay away.

Google "How do I file a complaint against a Dropbox support technician?" and read the comments left on the dropbox forum so you see this is not just a personal rant.
This review was chosen algorithmically as the most valued customer feedback.
They refuse to admit that there is an issue with their desktop app and blame on my ISP, though everything else on my computer works including a fast upload speed (confirmed with multiple tests), and other apps plus web uploads have no issue. It stays in the range of 200kbps which is extremely slow and unacceptable. Support has been absolutely worthle...
Read full review of Dropbox
Dropbox
-
dropbox business
I've been in search for a business plan for my community business networking group for a while now. Having always been a big supporter of Dropbox and us already using their free platform, I thought I'd talk to them.

It started really well with the sales agent taking an interest in my needs, offering me a great deal, all the discounts, all the benefits, blah, blah, blah.

I was sold! I went through the motions of putting presentations together, working budgets, getting sign off from committee, creating a trial account, setting up folders, transferring data...this was our solution!

Called to finalise the purchase of the account and get my not for profit discount, which I had already been quoted, applied, and suddenly the hoops arrived!

Seemingly, I needed to provide evidence of our company status...okay, wasn't told that but not a problem...sent.

Not good enough m'am, passing you on to the technical team to assess.

Sent more evidence. Sorry m'am, not good enough. Please come back when your UK organisation meets our US evidence requirements.

I'm sorry - what now?!

I want to lodge a complaint.
Thank you for your feedback. I've passed this on to the relevant departments.

No. Pass me to your complaints team. Sorry m'am, that's not our process, we don't have one. We pass your comments on to the relevant departments so that we can learn. Have a nice day.

FURIOUS! What kind of company dismisses complaints like they're nothing?! How is that even legal?! Your American consumers might not have any rights but I know for damn sure, as consumers in the UK, we have rights. How am I not able to lodge a formal complaint with this company?

Beat to worst platform...in the space of a couple of hours. Well done Dropbox. Well done.
This review was chosen algorithmically as the most valued customer feedback.
We have a Dropbox for Business account. 10 days now and our issue has not been resolved. Support is not coming back to us. Online chat people are totally to trained to do their job, can't even differentiate between a session and a linked computer. Guy thinks I have three computers linked. Can't sync more than 300, 000 files. Box is the way to go after thi...
Read full review of Dropbox
This review was chosen algorithmically as the most valued customer feedback.
In August 2018 I agreed to pay to increase the capacity of my dropbox account as I was working remotely and needed to use the account of an employer. The charge was £7.99 which I paid each month. I no longer work for the company, ended 30th March 2018 so I do not have the log in for that particular dropbox account. I did contact you to ask about...
Read full review of Dropbox
We are here to help
16 years' experience in successful complaint resolution
Each complaint is handled individually by highly qualified experts
Honest and unbiased reviews
Last but not least, all our services are absolutely free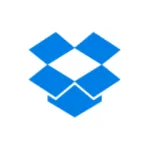 Dropbox contacts