Disney Movie Club complaints
96
Disney Movie Club
-
New Cinderella movie
I want to know when and how Disney thought it's ok to promote certain things and think it's ok. I have nothing against (GAYS, TRANS, BI), or anything you believe in, that's your right as a person. But none the less why is there a Black Transgender man as the fairy god mother in the movie. I don't need you putting things in my children's head or have them ask me why that is. This is completely unacceptable.
Desired outcome: Stop making movies for kids with your own beliefs and let them ask certain questions when they come of age.
Disney Movie Club
-
Fraudulent membership
My credit card was repeatedly being billed for this membership more than 3 times in one month. I called, and they had no info on file, somehow my card just majestically appeared in their system, and started getting charged. I think they pay for "hackers" that have already stolen someone's card info, to start billing for their service. After talking to the agent, he couldn't refund all the charges, but suggested I contact my bank and have them take it up on their end. This is SHADY to the core!
Desired outcome: Stop defrauding random victims
Disney Movie Club
-
Charged card without permission
So my mom sent me money for my phone bill and as soon as the money got on my card you guys charged me I am not signed up with disney movie club I'd like a refund for the $48.20 I'd like you to take me off your guys card charge site and I want my money back you can contact me at (707)727-3531 my name is aubrimay I bought 3 movies back in August I already got them but I never signed up with Disney movie club
Disney Movie Club
-
Movies
I signed up in May 2021 and my dvds were sent to wrong address. They sent me a bill in September saying I need to fulfill my agreement and pay 57 dollar. I told them items were never delivered to my address. They said they are investigating and have taken more than six days already yet the bill is due on the end of the month. They kept saying they recorded conversation and said I admit to receive. They will rather cover up their mistakes and trick customers to say wrong things then to take responsibility and lose their money.
Desired outcome: Refund of my original purchase and cancel of membership and all obligation
Disney Movie Club
-
Can't have more than one account per house when multiple families live in house which is bullshit
So they discontinued my account my sons account and my grandma's account all because my wife has an account at this address even though more than one family live in the household. It's bullshit all the way around but yet took my money for it and hasn't gave it back at all. I will never tell people to go through them and get movies because of this bullshit they have pulled with me.
Desired outcome: For my account and my sons account and my grandma's account to be put back active
Disney Movie Club
-
Fraud... I did not subscribe and u want my money returned
Iam being charged for Disney movie club. I have not authorized the payments and would like a refund asap. I.have had the hardest time getting ahold of this company and I want my money returned and my subscription cancelled now. I do not know how or who has used my card for this but it was not me and I do not want a subscription. My money I needed has been taken off my card twice or more and I couldnt get a hold of anyone to stop these payments
Disney Movie Club
-
Unauthorized charge
Have been declining the featured titles every time and I suddenly was hit today with an unauthorized $53.88 PayPal charge. I did not make this purchase whatsoever and I'd like to have my money back and my account canceled. This is absolutely ridiculous.
Disney Movie Club
-
i cant login into my account nor am i ordering movies that they send to me
I signed up for DMC about a year ago i have my 4 movies. December of 2020 i was charged 40 dollars out of nowhere. I've tried emailing and calling and i can't get into my account to cancel my membership. I didn't order a movie on the 11 of November 2020 either. I didn't even have knowledge of me having a membership till they charged me. I also have no way to pay at the moment and if they keep charging me i'll go broker than i already am.
Desired outcome: i just need my account canceled
Disney Movie Club
-
Membership
Do not join disney movie club they stole my credit card number! It has been 6 years since joining. We fullfilled our membership and decided to be done. Our credit card was turned over to a different bank and numbers changed. Didnt really think anything of it. It has been 6 years! Back in 2013 now skip ahead to 2020 they stole my credit card claiming the bank sent them the updated credit card info? Ugh what I was on the phone with the bank at the time saying what are these 150 dollar charges? Then realizing they were from a 6 year old disney account! The bank shut down my card but did say that 3 weeks ago I called (someone called pretending to be me) and got my information. This had to be disney to coincidental. What they did was criminal and I am calling the police and filing a report against them.
Desired outcome: DELETE MY ACCOUNT
Disney Movie Club
-
Fraudulent charges
I never signed up for this service or gave any financial information to them. Somehow they are now charging my card hundreds of dollars in unauthorized charges. I have disputed several times with my bank and cannot get ahold of anyone at disney movie club to resolve the issue. I have tried calling but there is no option to speak to a representative. They are committing fraud and should face legal repercussions.
Disney Movie Club
-
Membership
I registered with DisneyMovieClub as I was always fan of Disney movies but repeatedly what I am seeing they are charging to my card for movies and DVDs which I never requested or placed order on their websites. When I reached out to them it appeared their policy is to send the movies unless I decline. They are sending the title even after declining and charging.
On top of that, there is no option to cancel - it refers to minimum purchase agreement which is nowhere mentioned in the agreement or any reference of the same.

This is harassment and fraud. There should be a legal action on any such policy on any company... it does not matter how big or small the company is.

This is my worst experience with any membership. I would highly recommend everyone not to register with Disney Movie Club. This is pure fraud.
Disney Movie Club
-
I never signed up for the membership but they still took it out
I did indeed buy 4 movies for $1 but that was a few weeks ago and now this morning took out 27 something for it... Never got an email or something in the mail from them... I called them twice this morning and had an argument with them and I try canceling the membership and they can't do nothing bout it until they get there moves back than they will cancel them but clearly they haven't sent no movies out nor done anything they said they can't do anything but the order still says progressing it but here's the thing they have a comuper an they can cancel any time but no because they don't want to because they want money.. There luckily i'm not pressing charging against them... All they care bout is money... This world is fucked up anymore all people care about is getting money.. I'm on a fixed income and they don't care I just want my money back they could be sued
Disney Movie Club
-
gay jesus movie
You have created discord and great offence allowing a movie depicting Christ Jesus as a gay to be screen on Netflix! You have blasphemed against the Sovereign Being, God Almighty and your own judgment is upon you. God will Judge you and bring Shame and contempt upon your business platform.

Those that have passionately made Jesus their Lord and Saviour you have profoundly insulted and, you will receive the reward of your satanic inspired movie. God will Judge you!
Disney Movie Club
-
funds
I want my money returned my name is Barry walburn 1401 East 21st Terrace apartment number 1 Lawrence Kansas 66046 just took money out of my account last night or first thing this morning and it's not supposed to be coming out I want that money back I'm not going to wait two weeks am I to wait 30 days I want my money back today in my account I was not authorized to take it out as I said I cancel the subscription already you guys are not authorized to take it out you stole from me I want my money back
This review was chosen algorithmically as the most valued customer feedback.
So I'm doing some surveys on the web, and I completed a few I think, and I get some rewards I have to choose. I choose Disneymovieclub, and buy 2 movies for $1 and a third for $14.99. I wait a short while, and my package arrived. I open it, and the box didn't have any movies in it :( so, after that I just thought I got scammed, and now I still want my money...
Read full review of Disney Movie Club
This review was chosen algorithmically as the most valued customer feedback.
I picked this thru a survey-had to pick something, this was a $1.00- should have read the fine print I guess. Got these movies, then $ 40.39 came out of my account 7/31, I made sure the card was sent back saying no choice wanted, then$ 25.90 7/28. I received a letter saying I had to contact them, could not just notify by mail. I have just lost my job and I...
Read full review of Disney Movie Club
This review was chosen algorithmically as the most valued customer feedback.
I signed up, and that's fine. I buy movies all the time. But I CANT LOG IN!! And I'm on vacation out of the country so I can not call to ask questions and stuff. And they don't have an email contact for anything. And I need to decline the featured title by the 16th because I do not want that specific movie. They need to have better customer service because...
Read full review of Disney Movie Club
This review was chosen algorithmically as the most valued customer feedback.
I sent 2 movies back on December 1st. I got an email on December 14th saying that my movies were received and that I would get a $40 credit on my credit card after they were processed. It is now February 11th and I still have no refund. Disney's automated messaging says that the credit was issued but I have all my credit card statements and I have called my...
Read full review of Disney Movie Club
This review was chosen algorithmically as the most valued customer feedback.
My husband signed up for DMC and in an effort to do something nice for a family, I signed up for one under their name and address but with my payment information.They refuse to honor the membership because that the billing address was used on another account. A billing address is for payment and a mailing address is for the household. Disney apparently...
Read full review of Disney Movie Club
This review was chosen algorithmically as the most valued customer feedback.
They sent me two of the same movie, and charged me twice, within a month apart. I called them. The girl I spoke with was rude. (This was after googling customer service, because the number they give you on the statement, you can not get through to anyone)She Said I must not have returned the card they mail you...even if this was true. Why would they send me...
Read full review of Disney Movie Club
We are here to help
16 years' experience in successful complaint resolution
Each complaint is handled individually by highly qualified experts
Honest and unbiased reviews
Last but not least, all our services are absolutely free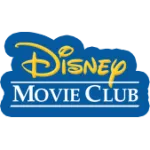 Disney Movie Club contacts