Code Brew Labs complaints
2
Newest Code Brew Labs complaints
Disappointing Experience with Code Brew Labs: A Warning for Those Seeking Reliable Software Development Companies
When it comes to finding a reliable software development company, the task can be overwhelming. There are numerous options out there, and it can be challenging to determine which one to choose. Sadly, my experience with Code Brew Labs (code-brew.com) has been nothing short of disappointing.

I approached Code Brew Labs in June 2020 with a project that was important to me. However, to my dismay, it's been almost a year, and the project remains undelivered. After months of delays and unproductive discussions, I realized that I was dealing with a team that seemed clueless about what they were doing.

One of the most disheartening things about my experience with Code Brew Labs was their utter lack of professionalism. There was no communication, no follow-up, and no sense of accountability on their part. It was like they had no respect for my time or investment.

Moreover, I have come across several other reviews and comments stating that all the reviews on their website are fake, which raises a lot of questions.

If you're looking for a reliable software development company, I would advise against working with Code Brew Labs. Not only have they proven to be inefficient but also have left me feeling cheated. It's been a harrowing experience, one that I hope nobody else has to go through.

In conclusion, from my personal perspective, I would not recommend Code Brew Labs as I feel that the risks and dissatisfaction that come with working with them far outweigh any potential benefits.
Code Brew Labs: A Disappointing Experience in Web Application Development
After working with Code Brew Labs for our web application development, we were left feeling quite disappointed. Initially, we were pleased with the competitive quote we received for the project. However, as the project progressed, we began to realize that the company's way of communicating with clients was not transparent and straightforward. We were constantly bombarded with "additional costs" as the project progressed, which we found very unprofessional and unethical.

It was quite clear to us that Code Brew Labs had a questionable approach towards managing their client's projects. Instead of getting all the necessary information upfront, the management would only disclose things when it allowed them to up-sell. This left us feeling frustrated and uncertain about the entire project.

Moreover, the project delivery took far longer than we had initially anticipated. We probably wouldn't have minded this, had the project quality been up to our expectations. However, that wasn't the case. The web application interface was buggy, and we received multiple complaints from our visitors about usability issues and errors. We had to keep going back to the development team to fix these issues, which proved to be a time-consuming process.

In conclusion, our experience with Code Brew Labs was disappointing. While we appreciate the competitive quote that we received initially, and feel that the development team has potential, the company's business ethics left a lot to be desired. Our project delivery suffered greatly, and the final product was subpar. We have serious doubts about the positive reviews that we have seen online regarding this company, as our experience did not match up to them. We do not recommend this company for your web development needs.
Is Code Brew Labs legit?
Code Brew Labs earns 91% level of Trustworthiness
SAFETY NOTICE: ComplaintsBoard has analyzed Code Brew Labs and determined that it has perfect credibility and is completely trustworthy, with a legitimacy rating of 91%.
We found clear and detailed contact information for Code Brew Labs. The company provides a physical address, 4 phone numbers, and 2 emails, as well as 6 social media accounts. This demonstrates a commitment to customer service and transparency, which is a positive sign for building trust with customers.
Code Brew Labs has received 10 positive reviews on our site. This is a good sign and indicates a safe and reliable experience for customers who choose to work with the company.
The age of Code Brew Labs's domain suggests that they have had sufficient time to establish a reputation as a reliable source of information and services. This can provide reassurance to potential customers seeking quality products or services.
Code-brew.com has a valid SSL certificate, which indicates that the website is secure and trustworthy. Look for the padlock icon in the browser and the "https" prefix in the URL to confirm that the website is using SSL.
Our scan shows Code Brew Labs website is free from malware and phishing activities, which are types of online threats that can include viruses, worms, Trojan horses, ransomware, and other malicious code, as social engineering tactics used to trick users into sharing their personal information.
Code-brew.com has been deemed safe to visit, as it is protected by a cloud-based cybersecurity solution that uses the Domain Name System (DNS) to help protect networks from online threats.
Several positive reviews for Code Brew Labs have been found on various review sites. While this may be a good sign, it is important to approach these reviews with caution and consider the possibility of fake or biased reviews.
Code-brew.com appears to have online shopping features, it's important to know that the platform supports an extensive range of payment methods, making it convenient and easy to complete your transaction. The payment procedure on the website is also relatively simple and straightforward, ensuring a smooth and hassle-free experience for buyers.
However ComplaintsBoard has detected that:
While Code Brew Labs has a high level of trust, our investigation has revealed that the company's complaint resolution process is inadequate and ineffective. As a result, only 0% of 2 complaints are resolved. The support team may have poor customer service skills, lack of training, or not be well-equipped to handle customer complaints.
Code Brew Labs protects their ownership data, a common and legal practice. However, from our perspective, this lack of transparency can impede trust and accountability, which are essential for establishing a credible and respected business entity.
Code Brew Labs has been identified as a website that sells popular products that scammers often use to take advantage of unsuspecting customers. We recommend exercising caution and thoroughly researching the legitimacy of the website before making a purchase.
Our Verdict: Code Brew Labs is highly recommended company, but beware of poor customer service. Their 0% Resolve Complaints rating is a cause for concern. We advise using their services securely and reviewing complaints beforehand.
Collect Your Trust Badge
Be recognized for outstanding customer service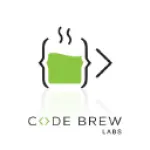 Code Brew Labs

contacts
Website
www.code-brew.com
Code Brew Labs representative

Code Brew Labs
We are here to help
19 years' experience in successful complaint resolution
Each complaint is handled individually by highly qualified experts
Honest and unbiased reviews
Last but not least, all our services are absolutely free