The complaint has been investigated and resolved to the customer's satisfaction.
ClearWire
-
Phone & Internet service
I got Clear about a year and a half ago. At first everythoing worked OK. Then about 2 months later we started having issues. If we were not in thoe same room with the modem we would have spotty Internet connection at best. 4 months later we moved 2 miles away, and our Internet service has been good some days and non-existent on others. Now, for the past 2 months, I haven't been able to receive incoming phone calls, they go directly to my voicemail. And a week ago, I lost the ability to make outgoing calls. I have attempted to use the online chat to correct the issues, however they constantly tell me the same thing. Unplug the phone and modem cables, wait 2 minutes, replug everything in correctly and try again. Obviously if this didn't work the first time what makes thoem think it will work thoe 50th time. Then they tell me to call them! If I had a working phone, I wouldn't need to contact them. I have probably talked to over 15 people just in the past 9 days and I still can't use my phone. If they don't get it fixed today, I'm going to tell them to cancel my 2 year contract and I will go with the local phone company for my service. You would think that they would want their customers to be happy and satisfied, but I think they are the worst company I have ever dealt with, this includes Government Agencies whose job is to make every one miserable!
Resolved
The complaint has been investigated and resolved to the customer's satisfaction.
ClearWire
-
Really bad service
This is just so frustrating. I get home everyday at 7pm and my download speed is between 0.01Mb/s - 0.20Mb/s. Anybody who know about internet know that with that kind of speed it takes you about 5 minutes just to open a single page. I've called them so many times asking them why if I'm paying $54.00 a month, I can't even watch anything on youtube. I was told "I'm not lying" that when I use the internet, to stay away from videos, games, movies or things like that and my internet was going to catch speed. Wow.. Now I'm fighting just to get out of contract. If you can't deliver the service that I signed for and I'm paying for, I should be let out of this contract. Anybody out there... DO NOT GET CLEARWIRE!
The complaint has been investigated and resolved to the customer's satisfaction.
ClearWire
-
Fraud
I called Clear on 12/19/11 to inquire about internet offer that was advertised online. I explained to the sales rep i was interested in the $35.00 offer. He explained the monthly fee and there were no hidden fees or costs he just needs my credit card info to get started. I then proceeded with the credit card info and then verified that he was only billing $35.00 to my debit card today. He then stated he will explain the billing breakdown in a moment. He then proceeded to tell me the cost for today would be approx $150.00. I then told him i wasn't interested. He then stated it is too late I have already placed your order and your card has been billed. I would now need to call customer service to cancel. I called customer service to cancel and told them I never authorized this transaction and have been mislead into a sale, I want this canceled immediately and my card refunded. The customer service rep said the package is now in shipment I need to refuse the shipment to refund my monies. I never authorized or gave permission for this transaction, and have been totally taken advantage of.
Resolved
The complaint has been investigated and resolved to the customer's satisfaction.
The complaint has been investigated and resolved to the customer's satisfaction.
This review was chosen algorithmically as the most valued customer feedback.
Whatever you do don't get Clearwire as you Internet Service Provider. Not only have I had poor signal forever but my modem broke on Thursday. I called customer service 4 times explaining the issue over politely trying to get them to switch out my modem. There are 2 Clear stores in my city. Customer Service said that I could swap out my modem with one of the...
Read full review
ClearWire
-
por service/cancellation tactics
Buyer Beware. Once you enter into a Clear Channel TOS agreement, you will not be let out without cancellation fees no matter how bad your service is or how many times you call them. They will offer up a million excuses and blame the problem on YOU even though the problem is "clearly" theirs.

It won't matter how well you state your case or who you talk to at Clear. They will not let you out without charging you $$$$. It only adds insult to injury and you will be furious that you ever did business with this company. After more than 1 hour on the phone with customer service and being bounced back and forth more than a ping-pong ball, we finally spoke with Rachel, CS# 45160. Not only was she not helpful or understanding, she was outright rude with a stick-it-to you attitude.

After paying on time for the service for over 10 months, the modem never received a signal stronger than 1-2 bars which equates to very slow service. After multiple calls to customer service, including visits to the Clear Channel stores to explain and complain, nothing changed and no improvements. It is also notable that none of these calls or visits were "noted" in the customer file when you call to cancel.

You will have to call your credit card company, explain the entire problem all over again and hope they reverse the charges. Clear Channel is bordering on being a scam company with these types of hardball, take no responsibility tactics with consumers.

The only thing worse than the service is trying to cancel it!
Buyer Beware!
The complaint has been investigated and resolved to the customer's satisfaction.
ClearWire
-
refund of activation fee
I agreed to sign up for their wireless broadband service on the condition that the $35 activation fee be waived. After checking with his supervisor the salesperson said I would be billed for the activation but then have it refunded to me in the form of a gift card. Two months have passed and after two calls to customer service they are refusing to refund the amount.
In addition, I've been using their so-called high speed service of 6 mbs, but find that it is just as slow as the DSL lite I had prior to switching to Clear.
Their customer reps are incompent, don't have the authority to resolve any real problems and will tell you what you want to hear just to get you off the phone. Recommend you steer clear of this unethical company. I am currently looking for a different service provider.
Resolved
The complaint has been investigated and resolved to the customer's satisfaction.
The complaint has been investigated and resolved to the customer's satisfaction.
ClearWire
-
Authorized charges to a card not on file and refuses to refund me after I cancelled and sent equipment back
Clearwire scammed me and my personal injury is financial and distressed. I cancelled services with Clearwire on Sept 4, 2009. they charged me $205 to cancel early. Reason for cancelling, I was lied to and charged a different amount. My regular service fee is $35 a month. The credit card info clearwire had on file for automatic payments was cancelled by my bank USCCU back in the summer of 2009, as they beleived my account info was compromised. So each payment after was made with an one time authorization fee. Well August 7, 2009 clearwire called me and offered to waive all of my past due 2 mos of services fees and bring my account current for the month of Aug if I made a payment. I asked them since my payments are due on the 8th of each month, would this payment be for August payment. The young man said yes, you will not be due another payment until Sept 2009. So I made the payment on Aug 7th. The next day, my mom had difficulty accessing the clearwire internet service and a msg below read that I have a payment that is currently due. I contacted the clearwire manager on Aug 10th and he claimed that the payment I made on the 7th was only for June and July and that I still have a payment due for August. I explained everything the young man told me and gave the manager the direct line to the young man I spoke with the Friday before. The manager then said, they would waive the August payment until Sept 8th and that payment would be due. Afterwards, I continued to be harrassed and called at least 3 times a day from Clearwire (both automatic telesystem and live caller), I kept telling them I had arrangements, but they continued to call. Frustrated with the way I was being treated and harrassed while I was at work, I decided to cancel services on Sept 4, 2009. That's when I made a one time payment of 205 to cancel. They attained my authorization code for this transaction. On the 5th I recognized they took out the 205 on the 4th, but they also took out $45.44 and then also on 9th they took out an additional $35.44. I called Clearwire once again. They argued the $45.44 was for the month of August. Now remember I had until Sept to make a payment on the August payment per the manager I spoke with in August. And they charged me $10 more than I made payments of $35 every month. They claimed the $35.44 was for the month of Sept, since they havent recieved the equipment back. And when they do get my equipment back, I will be refunded the $35.44. On 5th of Sept. I recieved labels to return the items, on Tuesday after the holiday which was Sept 7th. I called clearwire to confirm which equipment to send back since they only sent one label. The young man told me the small grey box in which the computer and phone is hooked into. I asked about the Black small tower with clearwire on it and he said I only needed to send the small one back. So that 's what I sent on Sept 8th. I called Sept 10 to see if they had on file the tracking and when they'd expect to recieve my equipment via UPS. The young lady told me Sat Sept 12, 2009. So I called Tuesday Sept 15th to inquire on my refund and they tell me they didnt get all of the equipment back, I told them they only sent one label. The young lady apologized and sent another label. Once I recieved the 2nd label I sent the Black router with clearwire on it back to them. Today Sept 30th I call to check on my refund and I am informed that because they didnt get my equipment back within 10days of my cancellation, I would not be refunded the $35.44. So I then asked to talked to a manager, the manager called me back about 2hrs later. He told me, that I sent back the one equipment first, the one I paid for, and that they just got the main equipment back and that it was after 10days that I got sent it after the 1st label was sent to me. I am out of $80.88 for two months of payments in which I didnt even have the services, that I didnt authorized them to take the payments of in the first place. I only authorized $205 cancellation fee to come off of this particular credit card in which they did not have my account on file for. Plus I was lied to. I cancelled the compromised credit card and got another one, in fear that I would become victim as many clearwire customers of continued charges after I paid the cancellation fee. Please help. This is ridiculous and they must be stopped.
Resolved
The complaint has been investigated and resolved to the customer's satisfaction.
The complaint has been investigated and resolved to the customer's satisfaction.
ClearWire
-
overcharging and harassment
I didn't realize I was signing up for 2 years. Then, if you miss a payment, they call you and speak to you 3 and 4 times a day. This is harassment and illegal as far as I know.
Resolved
The complaint has been investigated and resolved to the customer's satisfaction.
The complaint has been investigated and resolved to the customer's satisfaction.
This review was chosen algorithmically as the most valued customer feedback.
Please pass this on. Clearwire must suffer the consequences of their nasty, dirty and disgusting actions. Please pass this on to as many people as you can - don't let anyone ever fall into their trap again! We were Clearwire customers for 4-5 months when suddenly due to my husband's job we had to move out of state. The state we moved to did not offer...
Read full review
The complaint has been investigated and resolved to the customer's satisfaction.
This review was chosen algorithmically as the most valued customer feedback.
In August of 2008 I had enough of paying clearwire for "High-Speed" internet that was not high-speed, so I started using anopther better provider for a lower cost. I called clearwire and asked them to cancel my service. They indicated they would, no problem, (I had been a customer for over 2 yrs) they would send me a UPS label and could I box up the modem...
Read full review
The complaint has been investigated and resolved to the customer's satisfaction.
ClearWire
-
Scam, Fraud
I moved 10 miles and cannot get clearwire service. I was told verbally my entire valley was covered. Now they want me to pay early cancellation fee or $165. This is a complete scam. I was lied to.

I talked to their account services dept who told me to run an ad in Craigslist to find someone to take over my account. She didn't have all the info of how this was done. I'm afraid I don't feel like I should be their extended sales arm.

I used their live chat and was told no supervisor was available I was talking to the wrong dept. Live chat is customer care but cannot help with accounts. Both people were like robots just spewing out pleasant comments but could give no answers other than quoting policy and yada yada.

Their service sucks too. I'm now on Qwest and am remembering how the internet can really be faster at home.

Clearwire needs to be put out of business.
Resolved
The complaint has been investigated and resolved to the customer's satisfaction.
This review was chosen algorithmically as the most valued customer feedback.
A year and a half of Hell. We wanted out of our contract early on because our service was inconsistent. Then we swtiched our phone service to Vonage not realizing that inconsistant internet service would mean horrible phone service. Our fax machine would not work. Vonage did us right. Good for them and I will always say good things about them...
Read full review
ClearWire
-
Hidden charges
Please be aware of hidden charges!
I cancelled my service due to inability to use a wireless PC Card outside the city (they do not offer coverage in majority of Texas), and agreed to the early cancelation fee ($200).
I cancelled the service on August 6th, and I was charged for another month of service on August 7th. Now the customer service tells me that they will not refund this charge because the equipment was not received in 7 days from the date of cancellation. What I have been told at the time of cancellation is that I have 10 days to return the PC Card from the date Clearwire sends me the return label.

Just stay away from this company! Poor customer service and limited coverage areas!
ClearWire
-
Refused to Cancel Service
I had clearwire for 2 years, thats the contracted time. Service was marginal at best as I was on the fringes of their tower area. A month after the contract was up, I took the box back to the place where I originally signed up. They informed me that they no longer did business with Clearwire. Imagine that... They told me where the main office was in my town. I drove there the first day I had off. 9:30 Friday morning and the office was closed and no indication of what their office hours were. I called them and told them I wanted to cancel, got the run around but eventually said ok. Next week during lunch hour I again went to office to return their box. The employee said they only returned boxes to clearwire every 2 weeks. I was not sure why I would care, but was soon to find out. She called a Clearwire representative, who talked for a while then told me I would have to talk to another representative to cancel. She grilled me for some time, then informed me that I would have to wait until they mailed me a return mailer then I was to send the box to them. I told her I would just as soon leave it with the Clearwire office that I was standing in. NO, it was for my own protection to mail it in. The local people could not be trusted... Imagine that... Eventually I left the box and the representative still on the phone with the local office and walked out. I will deal with the auto payments thru my bank. They said they are used to doing transfer denials for Clearwire... Imagine that...

NEVER AGAIN...
This review was chosen algorithmically as the most valued customer feedback.
I subscribed to Clearwire Wireless Internet service in February 2008. There was trouble from the getgo. First, I could not receive a strong enough signal to access the internet. I had bundled the account with a Wireless PC Card to use with my laptop for onthego computing. The two year contract for the first three months was to be $29.99. I worked with one...
Read full review
The complaint has been investigated and resolved to the customer's satisfaction.
ClearWire
-
Deceptive business practices!
Clearwire - www.clearwire.com

After 16 months with Clearwire I tried to cancel my service they told me I had to pay for early cancellation fees. I informed them I had already kept it for a year like I had signed up for, they told me that since I had not cancelled on my anniversary date they automatically extended my contract for another year, claiming they had sent me a card which I don't remember ever getting. I never received a bill because it was all done on the computer and taken out of my account automatically, after getting no where with supervisors on three separate occasion I closed the account so they could not take the amount automatically without me seeing what the charges we're for I've asked for a itemized bill which I have not received. I do not see how a business can sign you up for one year and then extend your contract without talking directly to you. I know of no other business that does this cell phones, dish, Direct TV Charter Cable Ive had them all and never had this problem.
Resolved
The complaint has been investigated and resolved to the customer's satisfaction.
ClearWire
-
Lease is completed - won't cancel!
I completed my lease, per terms of service in spite of speed below dial up during 1/2 of one-year contract, multiple service interruptions (that were not documented in spite of my reports), difficulty in getting a truck roll, rude and condescending customer service representatives, "premium" service with anti-virus software they claimed they developed (Authenium is the developer), I can't even begin to itemize the list of misrepresentations and failures they have made. But now I have completed my contract and they have RENEWED it without my consent - which means they can charge my bank account and apply an new and higher early termination fee. I have made ten calls to customer service to cancel - all of them have send the company sent an email notifying me of this renewal and it must be in my spam folder - which it is not. When I inform them of this FACT - they tell me their terms of service allow this automatic renewal - which it does not. I have returned my leased modem, I made arrangements to obtain UPS labels 6 days before the lease end date, received them 4 days before the lease end date, packed my modem the day of the lease end date, sent it in hours after the lease ended, and I still cannot terminate the contract renewal. I filed a complaint with the Washington State Attorney General Office. Do not deal with company, not only do they not provide service as promised, but they use illegal business practices.
ClearWire
-
Clearwire believes World Of Warcraft is abuse of their system!
I signed up for Clearwire 6 months ago. A month ago my friend invited me to play WOW. I purchased the game and began playing. The game bogged down and the connection speed was worse than dial up service.

I called to speak with Clearwire and was informed that they don't support gaming. I asked to be released from my contract since it was not something they advised at the signing. They stated that my lawyer should have covered their terms and conditions with me before I signed their online form.

No where on their site does it clearly state that they don't support gaming. The only thing they show you is that you can not abuse their system with streaming video and audio. I use more bandwidth downloading a movie on Itunes than when I play WOW for an hour.

I understand their system may not work well with games but they should allow people to cancel the subscription for a service they can not provide. That statement on their terms could be said of any usage online.

I will not renew nor will I ever tell anyone that Clearwire is worth signing with for any length of time.
ClearWire
-
Worst experience ever!
I have read several of the complaints here and else where on the net. It appears as if I am not the only one having issues with Clearwire. I saw one post discussing lies to investors, I have no doubt that is true. I do not invest but if I did it sure would not be in Clearwire. I wish I had never signed a contract with them. The product simply does not work and I was better off with my old service.

A friend of mine convinced me and 5 good buddies to switch to Clearwire for faster better service. That was dumb! I could not keep a connection, when I did have a connection I felt like I was on dial up waiting for downloads. Their customer service reps act like it is not their fault and too bad. In my opinion if you sell me a service I expect service! If you cannot provide it, then it is your fault!

I spoke to my buddies and they are all having the same problems, worse the guy that recommended it to us switched to Comcast two months ago! Needles to say I am pretty upset! I decided to make arrangements to go with another provider. I have also decided that I am not going to pay Clearwire for my last months of no service, or the cancellation charges! They can go fly a kite!

All of my friends have decided to do the same!
ClearWire
-
Unfair billing practices
I have been a Clearwire customer for almost a year now and I have been happy with the service. Recently, my apartment was burglarized and in addition to having my personal things taken, my Clearwire modem was also stolen. I called the company and asked them what I should do. The first time I called the representative that I spoke with was very unhelpful. She told me that it didn't matter how I lost the modem; I would have to pay for the modem plus the cost to suspend or terminate the service. After telling the lady repeatedly that I was burglarized and that it wasn't my fault, I asked to speak with her manager. She would not put me in contact with her manager and told me that I could either pay for a replacement modem and/or pay the disconnect and early termination fee.

A few days later I got in contact with Clearwire's retention department and I was told to fax my copy of the police report to their department. Later I received an email saying that a new modem would be shipped to my house.

When the modem came I hooked it up but there was no signal. I called Clearwire and they told me that I would have to pay $100 to turn the modem on. At the time when I sent the retention department did not tell me that I would have to $100 to turn the modem on.

I am very upset with Clearwire. I was violated and victimized when my apartment was robbed and I feel like Clearwire is victimizing me again. I could understand paying the $100 fee if I was at fault for losing the modem, but I was not.

The company has refused to refund me the $100 even though I did not lose the modem.
We are here to help
16 years' experience in successful complaint resolution
Each complaint is handled individually by highly qualified experts
Honest and unbiased reviews
Last but not least, all our services are absolutely free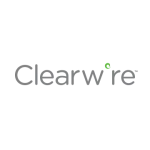 ClearWire contacts