Newest CipSoft reviews & complaints
CipSoft as a whole
CipSoft is one of the oldest European "companies" in the world, and they continue to show that fact everywhere they operate.

They're old-fashioned and biased, they ignore the vast majority of their player-base for the small, SMALL, few friends of theirs that they would literally bend over backwards for and break laws for.

CipSoft is racist, prejudice, and [censored]ing stupid/
Desired outcome: Shut this stupid [censored]ing company down, let the trash rot.
Cipsoft Tibia Coins Fraud Practice
Beware of what maybe Cipsoft fraudulent commercial practices.

In the game of Tibia. Cipsoft sells a product called Tibia Coins for commercial use inside the game. But when it comes to trade of characters sellers can be penalized by the company making Tibia Coins non transferable. This means you can only use the tibia coins to buy items from Tibia store, you and cannot buy another character or use inside the game

This has become more frequent and Cipsoft is keeping customers money for up to six months.

I will investigate furthermore this situation because I think this maybe a fraudulent practice in violation of free commerce laws.

Maybe a class action can be file in local courts to stop this abusive practice.
Desired outcome: Stop abusive classification of tibia coins as non transferable for over 30 days during Bazaar sales
Tibia
I would like to know why I froze then died, when as you can tell I have good internet speed..? This has nothing to do with my internet like you're always telling me whenever something like this happens. I've taken every screen shot that came up during and after.
The speed test was taken while my char was frozen. So there's no way I didn't have internet. I would like to be compensated for my death.

Dear customer,

Thank you for your request. It will be processed as soon as possible. We kindly ask you not to write again concerning this problem until you have received a reply.

Note: if you have a problem with a specific account or character, we always need to know the account name or the character name and game world of the affected character.

If you have not included this information in your previous email, please reply to this email and tell us the name and game world of a character on your account that is affected by the problem you are writing about.

Kind regards,
Cipsoft customer support

Hello,

Thank you for your message. I'm sorry to hear about your connection issues.

Can you perform an mtr report to help me to analyse your situation? I know this might sound complicated but i'll walk you through it.

First of all, please download the software "winmtr" from this site:
https://sourceforge.net/projects/winmtr/

Start a test to one of the following addresses, depending on the world you are playing on:
- trace-eu. Tibia.com for european game worlds
- trace-na. Tibia.com for north american game worlds
- trace-sa. Tibia.com for south american game worlds

Please run the test for at least 10 minutes while you're having latency issues and send us the result as a response to this ticket. The results may help us identify the issue you are having.

I'm looking forward to your reply!

Kind regards,
Paleimo
Cipsoft tech support

This software you want me to download is not free. It's wanting me to pay for this. I refuse to pay for something I don't know about nor will I pay for something I shouldn't have to especially when it's not my fault.

I just logged on my account and realize I no longer have 50 full ultimate health options. Instead I have 50 empty flasks in my backpack. I would also like an explanation for this since I never used any especially since the game froze

It's been three (3) days since you last wrote me to download this program (which I need to pay) to prove your server has caused the death of my character. I sent amply proof this wasn't a cause of my internet provider. I will be contacting your home office and will forward every email corespondent i've had in regards to this matter.

I have yet to receive any response to my emails. I submitted screen shots and sped test when this happened.

I've been playing since 2004 and never has the customer service been so unprofessional since they merged servers and took away gm in the game
Is CipSoft legit?
CipSoft earns 94% level of Trustworthiness
SAFETY NOTICE: ComplaintsBoard has analyzed CipSoft and determined that it has perfect credibility and is completely trustworthy, with a legitimacy rating of 94%.
The age of CipSoft's domain suggests that they have had sufficient time to establish a reputation as a reliable source of information and services. This can provide reassurance to potential customers seeking quality products or services.
Cipsoft.com has a valid SSL certificate, which indicates that the website is secure and trustworthy. Look for the padlock icon in the browser and the "https" prefix in the URL to confirm that the website is using SSL.
Our scan shows CipSoft website is free from malware and phishing activities, which are types of online threats that can include viruses, worms, Trojan horses, ransomware, and other malicious code, as social engineering tactics used to trick users into sharing their personal information.
Cipsoft.com has been deemed safe to visit, as it is protected by a cloud-based cybersecurity solution that uses the Domain Name System (DNS) to help protect networks from online threats.
The CipSoft website has a cookie consent banner indicating the use of cookies for data collection. Reviewing the privacy policy and terms of use is crucial to understanding how the data is used and ensuring compliance with regulations.
However ComplaintsBoard has detected that:
Despite a high level of trust, our investigation found issues with CipSoft's service, including poor customer service, lack of accountability, and responsibility to resolve complaints. Customers may face long wait times for responses, receive generic or unhelpful answers or no response at all. Only 22% of 0 complaints were resolved.
CipSoft offering cryptocurrency services, it is important to be aware of the potential risks involved. Cryptocurrency transactions can be anonymous and irreversible, making them a prime target for scammers and fraudsters.
Our Verdict: CipSoft is highly recommended company, but beware of poor customer service. Their 22% Resolve Complaints rating is a cause for concern. We advise using their services securely and reviewing complaints beforehand.
tibia
They gutted the good spawns because they were too hard to hunt, and had a payout equal to the hunt difficulty.

They want to have a "no child left behind" game. No change to me on RHPVP, I'm gonna spend all day tomorrow mass killing players who hunt. If they gained some exp, I'll just take that back. Thanks. I'd suggest being offline until the hunting grounds changes are permanent.

Raise the price of houses, rent, potions, runes, prey, and now let's ruin the spawns that made those things possible to use.

Actually can y'all just change it back to cheap houses, cheap pots, and keep your useless spawns? I am happier hunting mini Rosh on my 350ek. Just get rid of all price increases since Helera was launched.
Delayed service
I received a letter game in my email, saying that my account would be deleted because I was using macro/bot. But was a fake report!
Since that, I cannot login in the server or account anymore.
I'm trying to access my account in tibia.com, but is saying that my password or email is incorrect.
I'm thinking that probably I've been hacked.
I cannot access my account, and I cannot change my password as well.
I sent a email to the company, but they answered saying that my account is ok, but is not! I already sent seven emails to the support, but no one explain what is happening, and worst, I'm still paying for the game!
Tibia Recovery Key Didn't Came - Scam
Paid for a recovery key:

Mar 22 2015, 21:19:27 CET 2015-03-P-[protected] Recovery Key 18.00 BRL sent

My address is correct into my account, never came to my house, there's always a person here to receive the letters since here runs a company.

Also, I got scammed by paying premium time and not being able to login in Honera since Last login: May 17 2015, 02:29:34 CEST.

I simply need my money back cause I lost my trust into CipSoft.

OBS: I don't need any voucher, the compensation must be premium time back or a refund based into the days that I couldn't login due your technical problems (even due DDoS attacks, it's my consumer right since it's not my fault and I paid for the service).

Payment E-mail from them:

Dear Reinaldo Filho,

Thank you for your order with CipSoft.

Order: 2015-03-P-[protected] from March 22, 2015
Product: Tibia
Service: Recovery Key
Price: 18.00 BRL

Your payment has arrived.
The letter with the confirmation key for a new recovery key will be sent
to the address in your account registration. Note that it can take up to
4 weeks until the letter reaches you. Please be patient!

Best regards,
Your CipSoft Team

CipSoft GmbH - Infinite Entertainment
Prüfeninger Straße 20, 93049 Regensburg, Germany
Customer Support: [protected]@cipsoft.com

Managing Directors: Ulrich Schlott, Stephan Vogler
Commercial Register: Amtsgericht Regensburg, HRB 8295
VAT ID: DE216262082
The complaint has been investigated and resolved to the customer's satisfaction.
Deleted character with out proof
I have reached a level that not common people do, the thing is first i get banned 30 days after that i get to play 1 month exact then after the 30 month my acc gets banned and schedule for deletion you think its fair i sended 2 emaisl with the consern and still they say iam guilty, with out proof can a person sue ? because this is getting so tiredsome they think we are just numbless personss with out a life and no intelligence .
Resolved
The complaint has been investigated and resolved to the customer's satisfaction.
Terrible service!
For three weeks now Cip has been able to give me a reliable connection to their server. It has greatly reduced the quality of the game play and I do not that I am getting what I have payed for. Despite having laggy servers that will disconnect me and make it impossible to play I still pay the same amount of money. Due to the way the game has been set up if you disconnect while playing and trying to gain levels your character will die and you will lose experience and character skills that are only re-attainable through killing monsters. Although there may be a few hours during which I can log onto their server and experience the game, eventually their server will disconnect me and I will die. I have not been able to make any progress on my character in three weeks, I gain back what I lost due to a server disconnection just to die to another server disconnection. Despite this I have not received any refund for the time I have not been able to use the service that I have paid for.
The complaint has been investigated and resolved to the customer's satisfaction.
Excessive lag and very poor customer support!
I began playing Tibia in 2002 and right off began to realize it had its share of problems. Excessive lag, poor customer relations and very poor customer support.

The in game game masters where rude, extremely ignorant of the English language and very poor in making wise decisions concerning the game play rules. As time went I realized that this company is about money only and not customer satisfaction. Now in 2007 the game has gone downhill. Daily the game is plagued with server login errors, website glitches, deadly game lags and the company who does their premium account signups has had its share of problems.

Peoples accounts have been drained while trying to get a 28.00 premium account which is not worth the money I may add. Some people didnt get a premium at all after paying and those who did get one lost up to 2 weeks total game time due to the login errors on the game. Here is the real kicker, if you complain about them you get banned with no compensation for what you purchased. Basically they dictate to their virtual world what you can and cannot do. Since Germany has no BBB they can pretty much do as they please however due to them having servers based in the USA there is the possibility of having them adhere to US business standards.

Overall rating: 2 out a 10
Suggestion: Play Guild Wars, its a much better and and you get more for your money.

Black Dragon
AKA Wizzard of Tohan
Resolved
The complaint has been investigated and resolved to the customer's satisfaction.
Collect Your Trust Badge
Be recognized for outstanding customer service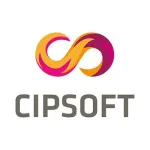 CipSoft

contacts
We are here to help
19 years' experience in successful complaint resolution
Each complaint is handled individually by highly qualified experts
Honest and unbiased reviews
Last but not least, all our services are absolutely free