This review was chosen algorithmically as the most valued customer feedback.
3 weeks later I still don't have my heart guard. I do have a plethora of "we are sorry, we agree with you.. Ad infinitude" I placed an order (vet prescription) for a years supply. I released the first 6 months and when I needed the next 6 months (the box said 1 refill of 6) order number. Etc. They said we need approval from vet. They had it. Chewy rep...
Read full review of Chewy
Chewy
-
autoship
CANCEL EVERY AND ALL AUTOSHIPS FOR JANELLE LUPPEN, 1126 N 23rd St, Billings, MT.

Evidently you must do it, because when I log in and am confident I have cancelled or delayed autoshipments, they still come. I'm DONE with autoship forevermore. The discount is not worth the hassle.

When my phone charges, I will call to set up a return.

NO more autoshipments!
Desired outcome: No more autoshipments EVER
This review was chosen algorithmically as the most valued customer feedback.
FedEx is the problem I have been unable to get my prescription delivery because there is no cooperation between the shipper Chewys and FedEx no
Read full review of Chewy
This review was chosen algorithmically as the most valued customer feedback.
We were delivering a load to the ocala florida dc and it takes hours and hours to unload. If the receiver cannot handle the loads don't book so many for them to receive at a time. This is awful for truck drivers and they have no care about our time and us just sitting here wasting our log books
Read full review of Chewy
Chewy
-
Methimazole tablets.
I purchased the tablets less than a month ago. My cat just had her blood work done and her number were good. Now as I have run out of my meds from 1800petmeds and using the discounted chewy tablets she is acting like she's not even on meds at all. Pacing, twitching, constantly begging for food and looks to have even lost weight. Clearly these meds are inferior quality and I'm doubting they even have any meds in them at all.
Desired outcome: Refund and then to pay for more blood work to see how bad her thyroid is now.
Chewy
-
Ziwi venison dry food
Hello; Dont trust Chewy.com at all, They rip off there customer and lie about it too. They screwed a disable war vet & his service dog of 10 bags of Ziwi Vension Dry food, there ex c/s manager said one thing and they there legal dept said another thing on the same issue .They offed me 1 free bag to get rid of me But! there was one catch they wanted my credit card to process the free bag that a total rip off i refused it ! I give them a Minus 100 of all things ! Dont buy from them ! J.B./d.d.
Desired outcome: !0 bags plus of Ziwi Vension 5.5 lbs of dry food !
Chewy
-
Hill's science canned urinary care (c/d) cat food
Due to problems with UTIs, my vet prescribes Hill's Science Canned Urinary Care (C/D) Cat food for my cat. I ordered 2 cases from Chewy.com on auto ship for my cat and received it in August. The first case was the correct food for my cat and we had no issue with that case. However, I went to go open the second case to find that it was NOT the correct food. They sent me a case of Kidney Care (K/D) cat food for my cat. I immediately called their 24/7 customer care line to speak with a representative who didn't seem to understand the grave error they made and seemed to think that simply refunding me for the case in error would remedy the problem. That was only part of the problem. The wrong cat food for my cat can cause my cat to have a UTI, which is a very painful, nasty, and expensive medical issue. Chewy.com didn't seem to care that I had no food to give my cat and would have to contact my local vet as soon as they opened to see if they had his food available. The C/D prescription diet cat food can be hard to come by. This is a medical issue, but Chewy.com just didn't seem to get it or care. They need to understand that they just cannot simply switch/replace one prescription cat food for another! Chewy.com CANNOT just send customers whatever they have at the moment and substitute prescription cat foods. They also in the past would send fish/tuna flavored cat food although I would order chicken flavored. So in other words, Chewy.com will just send you whatever they have at their convenience!
Desired outcome: Chewy.com needs to understand that they cannot make errors such as this. They cannot simply switch/replace one prescription cat food for another. This can cause medical issues and put their customer in a serious situation!!!
This review was chosen algorithmically as the most valued customer feedback.
Hello; Who wants to join me in a Class Action Suit against Chewy.com ? It has to do with ripping you off on your orders or not getting your orders every month on autoship only ! Please contact me at [protected]@gmail.com ! Tks, Joe
Read full review of Chewy
This review was chosen algorithmically as the most valued customer feedback.
As many people here have noticed. Corporate world is totally ignoring people who pay for their existence, it is my pleasure to say screw you Chewy. Bang, some other people's pockets. But I will not spend a single penny on any products. It is a matter of politeness and a certain way of being to conduct business. And you do not fit in any of this description
Read full review of Chewy
Chewy
-
Keeps wanting a new script for my dogs meds
Chewy

Please mail your prescription.

Your prescription item needs to be approved before it ships. If you already mailed your prescription, there's nothing more to do!

How to Mail Your Prescription

Send the original prescription from your veterinarian and your order number #[protected] to:

Chewy Pharmacy
Attn: Order [protected]
3621 Fern Valley Rd
Louisville, KY 40219

Due to regulations, we can't accept pictures or photocopies of your prescription.

What to Expect

After we receive your prescription, our pharmacists will review it and ship your order within 1-2 days.

If we don't receive your prescription by Sep 18, your item will be canceled.

Hi Mark Barber,

Our pharmacists are reviewing your information and will ship your items as soon as possible!

If you have questions, call us anytime at [protected] or reply to this email!
Thanks,

POOR CUSTOMER SERVICE RUDE PEOPLE the meds was to ship out on the 25th and they sent the e-mail to me at 1:17 am today the 24th
Desired outcome: get things and quit playing games i even asked for a call back to find out what is going on will not call me back
Chewy
-
Chewy dipps peanut butter
Just tore open a peanut butter chewy dipps and noticed how small the bar was. I took a tape measure out and it measured 3 inches. C'mon it's bad enough that prices are increasing but cutting back on the quality is a kick in the dick, not yours but mine. Of course i'll keep on enjoying your product like I have through the course of my lifetime but if I keep getting short changed i'll supplement my diet through other means.
Desired outcome: Better qualiy control or start labeling the wrappers correctly if your going to stiff the customers.
Chewy
-
No product & lack of communication
I reached out to Chewy for a replacment of the Bravecto. They said they reached out to my veterinarian 2x. I called both back. No one received order for replacement. Extremely poor communication from the last representative. Would NOT transfer me to pharmacy. He could barely form a sentence. Poor, communication. Ended up going to my vet. For refill. Can I get reimbursed for the non shipment that was promised? Very very, disappointing in the way this was handled. May file a report with BBB depending if I get reimbursed or not. Not a threat, just stating a fact. Lack of communication, waste of my time and in the long run, my dog never received the Bravecto. I just want my money back now. Why would you hire a representative that sounded like he was so out of it that he couldn't even speak correctly?
Desired outcome: Return my money
Chewy
-
40% off dog food and treats
We received a mailer which contained a coupon for 40% off Dog Food and Dog Treats. I added a bag of food and treats to my cart, then tried to apply the 40% discount. No go. I only received the 40% off the treats, not the food.

Contacted customer service. Was told there was an automatic coupon applied to the dog food for 15% off and they could not remove it.

A different tech told me the 40% coupon was for a max of $20 anyhow and it wouldn't do much to lower my price.

My issue is, no where on the coupon or the mailer did it mention $20 max when using this coupon. I spoke with a supervisor. I was again told $20 max. I sent him a copy of the coupon. There is no mention of the max amount. I asked him to show me anywhere in writing that a $20 max applies to this coupon. He said he couldn't. The exclusion doesn't exist in writing.

He also told me the food I was buying, Wellness Complete Dog Food, wasn't part of the 40% off promotion. I sent him a photo of the mailer that we received with that specific food circled. The ad itself has a picture of that specific food! How/why wouldn't it be included?

How could an exclusion apply to a coupon when the exclusion doesn't exist anywhere. This is bad deception on the part of Chewy.com.
Desired outcome: My 40% off Dog Food and Treats, no Max amount.
Chewy
-
Fraudulent billing practices
I have been ordering raw instinct frozen for my dogs for several months now I have called numerous times about the fact that when I place the order you guys spend the charge on my account even though you claim to only bill once an item ships… Because you only have one facility that ships your frozen orders these items consistently take anywhere from 5 to 7 days to ship and during that time the three day hold for the pending transaction falls off of my account, and then you guys bill again in 5 to 7 days when the item actually ships. Fast forward to my auto ship as of June. You were out of stock of my usual beef order and as such promised a call from a ceo regarding all of the above shipping and billing issues, however I not only never got a call but was sent an order of chicken, which I never order and which my dog is allergic to. Still no phone call. Then as of my order July 1, you guys billed my account for $100.82 with a pending hold, only to email me a receipt for the item showing $99.43 and also only refund me the $99.43 while the pending hold still remains on my account today as of July 3rd.
My mortgage payment bounced by $.47 cents which will cause me to be late, to accrue return payment fees on both my checking account and in my mortgage account, as well as counting as a negative payment history on mine and my husband first home. Not only do I still have no communication with anybody of any authority at Chewie, but I also can't get anyone to explain to me why if you guys don't charge until you ship you continue to pending authorization on my account for an amount that is more than a dollar over what the cost of the actual items are. Seems to me like chewy is involved in some money laundering scheme, and as such I am filing this complaint with the federal trade commission, the consumer financial protection bureau, the Better Business Bureau as well as the Attorney General in my state and in the state of chewies corporate headquarters.
This message is complete, as I simply cannot stomach explaining any further however I'm more than certain my account has been documented and notated internally on more than one occasion. So while this message has come to an end, let me assure you this is so far from over.
Chewy
-
Order #[protected]
This issue is unacceptable since it deals with Rx medication. I placed the order by phone with a representative and clearly stated all three cat names. How Emilee was not included in the fax to my vet clinic is not okay. The delay is going to cause undue stress for me, and my cats are now going to be without their Rx medication until I can find a new outlet to order. I am highly disappointed in the incompetence on the Chewy side regarding this order request.

Jarred J

Hi there Jarred,

I'm so sorry for the concern this has caused. You're order [protected] was canceled as requested. The pending hold of $151.47 on your bank account will fall off in 24-48 business hours. Please let us know if you have any questions and we'd be happy to help.

Warm regards,

Ashley N.
Customer Service
Chewy
Desired outcome: Make the situation right with me and be sure it does not happen to others
Chewy
-
Chewy all...
The very fact that CHEWY reviews are FAR LESS than glowing... is secondary to CHEWY cancelling "Mike Lindell" --which is absurd almost beyond belief!
Our four related families have EIGHT DOGS, FIVE CATS, and other beloved little pets. WE ARE ALL IN AGREEMENT THAT YOUR ACTION IN CANCELLING MIKE LINDELL, (an extremely honorable Christian man) will keep us from EVER using such a DISHONORABLE company such as CHEWY. You should ALL BE ASHAMED OF YOURSELVES for obviously joining those who PUT AMERICA LAST and therefore do NOT believe in our FREEDOM, LIBERTY or THE CONSTITUTION OF THE UNITED STATES OF AMERICA.
How very sad for you AND for your employees.
This review was chosen algorithmically as the most valued customer feedback.
On Monday July 14 2021 I place a order for 3 items, one was medication dog food, Heartlandand Temaril-p. One that same day I called my vet to verify that they would ok my prescription and they informed me that they didn't approve the heartworm medication but they did approve the other two items. The dog food was.shipped that day but not the Temaril. When I...
Read full review of Chewy
This review was chosen algorithmically as the most valued customer feedback.
I order several times from your company.. Almost all of the cans come in some type of damage... Dented. If it continues I will have to stop buying can food from your company... I spend way over $140 each order I should not have to be paying so much fir dented damage cans... Mary ozdemir
Read full review of Chewy
Chewy
-
Received wrong medication for my cat 6 times!
I've been an Auto-ship customer with Chewy for a few years with out any major issues, but my order on May 7th, 2021 changed everything! I have a Feline Fur Baby named Spooks, she started staggering when she walked, I did research online and spoke to a Vet and everything pointed to an issue with her ears. Everyone recommended Zymox Otic for Acute and Chronic Otitis. Well, it was almost time for my Chewy Auto-ship order so I added the medication to my order, when the order arrived it was the wrong medicine, plus there was a dirty used dog toy in the box which also included Cat Food! I've been back and forth with Chewy ever since resulting in them resending the medication only to keep receiving the exact wrong one, I now have 6 of the wrong one! I'm So Frustrated with Chewy but it's not about me, this is about my little girl Spooks who needs the Correct Medicine!
Desired outcome: The correct medicine
This review was chosen algorithmically as the most valued customer feedback.
May 01, 2021 (4:00 pm Az time) DVM exam's dog stating will fax scripts to Chewy & I depart Animal ER Clinic/Hospital phoning Chewy (Alexandria) on way home, confirming Availability & Price. Employee placed me on hold returning telling me pharmacy had not rec'vd scripts yet, but she will place items in MY CART & FAVORITES & when they rec'v script, order will...
Read full review of Chewy
We are here to help
16 years' experience in successful complaint resolution
Each complaint is handled individually by highly qualified experts
Honest and unbiased reviews
Last but not least, all our services are absolutely free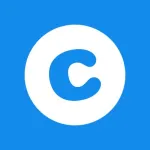 Chewy contacts