Cedar Point Customer Care Service

1 Cedar Point Dr
Sandusky
Ohio
United States - 44870

Customer Support Phone Numbers
Cedar Point Complaints & Reviews
Fast Passes advertised on the park web site for $65 were increased to $149 on our date of visit. We were advised the prices could and did change daily. No kidding. I guess if they see the number of cars lined up to get in (and then hitting them up for anywhere between $20 - $40 to park -...
Ok I already texted twice but no answer or sorry or drop dead. First when we arrived on aug 7 I was checking in and they advised me of a after four price of 29.99 I purchased three and since my husband was not their at the time I asked if he bought one at the gate will he be charged the...
We checked weather and knew potential storms after 8pm prior to traveling 3 hours to visit the park. We were very disappointed that 4 of the main coasters were closed (Gate Keeper, Valravn, Top thrill dragster, and Raptor) and we were not able enjoy the park experience. What does the park...
I am complaining about the seat belts on certain rides. They should be able to go around all body types. To fix this issue cedar point should make seat belts longer. And if they are too long around a certain someone then they would be able to adjust it to their body type. Also and...
Today my brother in i drove 3 hours to come to Cedar Point, our 1st ride we were told it was a 15 min wait, but really was 2 hours! Most rides were broke down by the time we get up to the main gates to get on the ride!!! Very very disappointing, ive been coming here for years and have...
We booked a room in Sand Castle Suites. Arrived later as planned. Went to the park and arrived back at our room late. IT WREAKED OF URINE!!! We isolated the problem to the corner of the room near the left side of the patio door. We complained about it but there was no response. We could...
Hi my name is Anthony santiago I visited your park fourth of July and had a incident that I had to leave early to avoid a fight involving a employee my daughter and a few of her friends and my wife was shocked to hear the employee yell at my daughter who has a disability rushing her and...
I went to cedar point on Monday, June 5, 2017 after 16 years of being away as I now live in Florida. I wanted my children to experience my childhood favorite amusement park. My sisters and their children also went to share in the experience for the first time for our children...
We love this place.. but we had lost a phone on a ride so we try to find someone to help us and the customer service was horrible and we're acting like they were to busy to help us not impressed please share! We were on hold for a hour it's not that we lost the phone it's the point that...
wallet was stolen by one their employees while awaiting a ride, accepted money for rides never run, rude treatment when reporting stolen property, no resolution.
Recently Discussed Complaints
Consumer Tips & Tricks
Worst rating
Subjects of Wide Speculation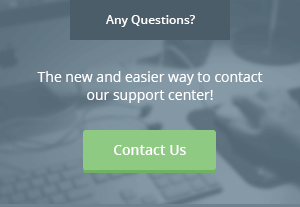 Latest News & Stories
Stay Away
Latest Questions
Latest Groups
Today's Mess-Up Photo