CD Baby
-
Music distribution
CD Baby made multiple mistakes when uploading my last album. They send me an automated email every day to alert me of the issues, although they can only be addressed on the back end. I've set multiple appointments for agent calls and then wait in vain every time as nobody calls. Their automated chatbot tells me that there are never agents available, even though I attempt to reach them during their stated business hours.

These issues have persisted for over 6 months and cost me money and opportunity. I literally cannot collect royalties on my own album due to this gross incompetence.
Desired outcome: The mistakes made when uploading and distributing my album must be corrected on CDbaby's back end, and an apology is in order.
CD Baby
-
Single release
I signed up and paid CD Baby to release my song. They never contacted me with approval but released it without my knowledge. My song is somehow "out of sequence", specifically the ending is in the middle, solo at the end and stops in the middle of a progression. My original file always played correctly, still does, never had a problem.

I contacted them right away by email, received an auto-response with a ticket # and message that response time is longer than usual. This was almost a month ago, no contact since. In the meantime my jumbled song is on all platforms. I'm mortified.
Desired outcome: I want the damaged file/song removed and replaced correctly with a release date giving me time to promote it beforehand.
CD Baby
-
Selling my music illegally
They are bootlegging and selling my music illegally.

They have said they will stop selling it but they do not. I have requested that they cease sales of my cd and they have not done so. I requested they stop over 10 years ago but they co tinue to sell both illegal downloads and they have also printed fake copies and sold them. I see these on sale online for as much as $970, and yet they have not paid me.

I would appreciate help with this. Thank you.
Desired outcome: They pay me and stop selling illegal cds and downloads
This review was chosen algorithmically as the most valued customer feedback.
I've dealt with this company since 2005 and what is clear is that they no longer represent US as independent artists. My royalties and sales are down and I believe I am being stolen from. Spotify platform is a nightmare, they have other music from foreign lands on my page and THEY actually are helping me, NOT CD BABY. They had my material under another...
Read full review of CD Baby
CD Baby
-
no support for physical cd purchases anymore
For many years, CDBaby was one of the best places to get independent music (on CD... hence the name). Though I even remember them selling original copies of Elliott Smith's "Roman Candle". I frequently ordered CDs there.

Times have changed for the music industry and apparently the business model of CDBaby also got a severe overhaul. Through the homepage, you can't even really find their CD store again. Their focus now seems to lie with steaming.

Nevertheless, I recently ordered a few CDs from their store. The order confirmation included the typical message of how they caressed the discs with gloves and hung my picture on the wall as "customer of the month".

Then reality sinked in as my parcel got lost in international transit. The usual support email that led to prompt replies in the past, now returns an automatic message referring you to a tedious form, and the "average response time" was said to be 4 to 6 business days. I have yet to hear back from them nearly a month later.

In short, it seems the "old" CDBaby has gone down the drain. They have brought me joy over many years so I would be delighted if they manage to reinvent themselves and help distribute independent music. But I can recommend you to avoid the CD store from now on; it's not what it used to be and CDBaby doesn't seem to care about it anymore (heck, even the FAQ section and support form are not designed for inquiries on CD shipments). To me, the whole experience makes me suspicious about relying on their support for streaming.

Goodbye, CDBaby.
This review was chosen algorithmically as the most valued customer feedback.
After making the payment to distribute our music, CD Baby contacted us saying they will not upload our music unless we change our name. Since when are there requirements for naming a band or artist??? VERY sketchy as we have already made the payment. After emails back and forth they tell us they need "proof" so we gave them social media pages, youtube...
Read full review of CD Baby
This review was chosen algorithmically as the most valued customer feedback.
I was notified that CD Baby has old "Copyrighted" music distributed that was not authorized by myself and I need to have it removed. All associated songs/images relating to "Money Mo: La Familia" should be removed. Here is a link of a url location https://www.youtube.com/watch?v=upful08cr2o Email on file: [protected]@gmail.com Artist Name: Money Mo Album Name: La Familia Phone number on file: [protected]
Read full review of CD Baby
This review was chosen algorithmically as the most valued customer feedback.
Album Name: This Is Me Artist: Miss Fire Release Date: 2/6/17 UPC Number: [protected] Hi, My album was release June 2017 and was supposed to be uploaded to spotify. I paid for my album distribution with CD Baby and even went through the trouble of asking for help from your cd baby support forum but to no avail my album is still not on spotify. It ha...
Read full review of CD Baby
This review was chosen algorithmically as the most valued customer feedback.
Hello, my name is Doby Daenger, and I am a longtime member of BMI. I have NO contract with CD Baby. I terminated my contract with CD Baby in 2010 specifically signifying that all physical copies were to be returned, and all electronic forms of my music were to be removed from internet sites. Out of 11 physical copies, only 5 were returned. They claimed...
Read full review of CD Baby
The complaint has been investigated and resolved to the customer's satisfaction.
This review was chosen algorithmically as the most valued customer feedback.
www.cdbabylawsuit.com explains it all. CD Baby is allowing artists like myself to pay for services they know they cannot provide due to whatever technical problems they say they are having. No customer service, just lip service. I've now paid them $55 for distribution they are not providing and it's been 2 months. They knew their distribution capabilitie...
Read full review of CD Baby
We are here to help
16 years' experience in successful complaint resolution
Each complaint is handled individually by highly qualified experts
Honest and unbiased reviews
Last but not least, all our services are absolutely free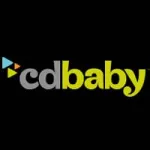 CD Baby contacts