Overview of CashStar customer experience
CashStar, a digital gift card provider, has received numerous complaints from consumers. Customers have reported issues with gift cards not being delivered or being delivered late. Some have also experienced difficulty redeeming their gift cards, with some retailers claiming that the cards were invalid or had already been used. Additionally, there have been complaints about poor customer service, with some customers claiming that their concerns were not addressed or resolved in a timely manner. These issues have led to frustration and dissatisfaction among customers, tarnishing the company's reputation.
Newest CashStar complaints
tim hortons gift certificate by mail
I have tried calling their several times as my card was not activated that was sent to me by e-mail, I have never had this issue before and I am sure disappointed with the staff at cashstar, I called at least 3 times spoke to someone gave them the card number and information, they put me on hold to check, 10 minutes later i was disconnected, This happened three times and I even told the girls i had been disconnected, they say sorry and then do it again. This was a small token to my granddaughter for tim hortons and how embarassing when she went to use it it was not activated, I also called tim hortons who put me threw to cashstar then i also tried tango. I have never had such a frustrating time as i have, i tried agin this morning and no one answered. I feel so bad for my granddaughter as she didnt have any cash on her to pay for the items, what a awefull thing to happen to her,still not resolved
Desired outcome: would like the gift card-certificate to be activated or issue another that it
Roblox giftcard ordering system
I ordered a 30$ roblox giftcard from cashtar and it went through then 10 minutes later i receive a email saying the order couldn't process and that the money will be refunded, i said to myself "alright cool atleast the money will be back" it has been around 40 minutes and my money is yet to be refunded and i called support and they didnt pick up.
Terrible Experience with Cashstar: Gift Card Never Received and Balance Already Used
So, I bought a gift card from Sephora website for $100 and it took me to cashstar.com. I got an email confirmation from them and my credit card was charged by them. But, after 3 weeks, I still didn't receive the card. So, I called them up and they told me that the card was used and had a balance of $0. They asked me to call Sephora to check when and where it was used and what were the transactions. I was like, "What? I ordered from cashstar and never received the card. Why do I have to do the investigation myself?" But, they said that they are just a processing company and there is nothing they can do about it. I was so frustrated because when I called Sephora, they had no access to the order as everything was processed through cashstar.

This whole process was so frustrating and time-consuming. I had to go through my bank to get my money back. I don't think I'll be using cashstar again. It's just not worth the hassle.
Is CashStar legit?
CashStar earns 91% level of Trustworthiness
SAFETY NOTICE: ComplaintsBoard has analyzed CashStar and determined that it has perfect credibility and is completely trustworthy, with a legitimacy rating of 91%.
We found clear and detailed contact information for CashStar. The company provides a physical address, 3 phone numbers, and 2 emails, as well as 3 social media accounts. This demonstrates a commitment to customer service and transparency, which is a positive sign for building trust with customers.
CashStar has received positive review on our site. This is a good sign and indicates a safe and reliable experience for customers who choose to work with the company.
Cashstar.com has a valid SSL certificate, which indicates that the website is secure and trustworthy. Look for the padlock icon in the browser and the "https" prefix in the URL to confirm that the website is using SSL.
Our scan shows CashStar website is free from malware and phishing activities, which are types of online threats that can include viruses, worms, Trojan horses, ransomware, and other malicious code, as social engineering tactics used to trick users into sharing their personal information.
Cashstar.com you are considering visiting, which is associated with CashStar, is very old. Longevity often suggests that a website has consistently provided valuable content, products, or services over the years and has maintained a stable user base and a sustained online presence. This could be an indication of a very positive reputation.
CashStar website is deemed to be popular and indicating that it receives a high volume of traffic. It is important to be cautious when using a highly trafficked website, as it may be a target for cybercriminals looking to exploit vulnerabilities or steal personal information.
However ComplaintsBoard has detected that:
While CashStar has a high level of trust, our investigation has revealed that the company's complaint resolution process is inadequate and ineffective. As a result, only 0% of 19 complaints are resolved. The support team may have poor customer service skills, lack of training, or not be well-equipped to handle customer complaints.
There was some difficulty in evaluating or examining the information or data present on the cashstar.com. This could be due to technical issues, limited access, or website may be temporarily down for maintenance or experiencing technical difficulties.
We conducted a search on social media and found several negative reviews related to CashStar. These reviews may indicate issues with the company's products, services, or customer support. It is important to thoroughly research the company and its offerings before making any purchases to avoid any potential risks.
Our Verdict: CashStar is highly recommended company, but beware of poor customer service. Their 0% Resolve Complaints rating is a cause for concern. We advise using their services securely and reviewing complaints beforehand.
CashStar Gift Card Fail: Zero Balance and No Help from Customer Service
I recently bought a gift card for my mom from CashStar, worth a hundred bucks. But when she tried to use it, it didn't work. I called CashStar seven times and spent hours on the phone, but they couldn't help me. They told me to contact QVC, but QVC said they couldn't help and referred me back to CashStar. It was like a never-ending loop, and I was getting nowhere.

Finally, I was able to confirm that the gift card had zero balance, and there were no previous purchases made with it. QVC issued a new gift card to my mom, but it was worth nothing, and I had already paid a hundred dollars for it. I was so frustrated and angry.

I escalated the issue to the finance department on October 27th, but I haven't heard back from them yet. QVC won't follow up with me either. I even emailed ***@qvc.com, but I still haven't received any help.

The case number for this issue is CS***. CashStar said they would escalate it to a mystery department, but I have no idea what that means. I just want my money back, and I want this issue to be resolved as soon as possible.

Overall, I'm extremely disappointed with CashStar's customer service and the quality of their gift cards. It's frustrating to spend so much time and money on something that doesn't work, and then not receive any help or support from the company. I hope they can fix this issue soon and improve their services in the future.
Disappointing Experience with CashStar: Delayed Gift Card and Refund Process
I recently had an experience with CashStar, the online gift card retailer. I decided to purchase a $25 Quiktrip gift card through their website. The process was simple and straightforward, and I was excited to receive my gift card in the mail. However, I was informed that it would take 7-10 business days for the gift card to arrive.

After waiting patiently for 11 days, I decided to call CashStar to inquire about the status of my gift card. I was informed that because it was Thursday, I should wait until Monday to see if it arrived. Unfortunately, I was too busy to call back until Tuesday. When I called, I was disappointed to learn that my gift card still had not arrived. I requested a refund, and was told that it would take another 7-10 business days for the refund to process.

One month later, I still had not received my refund. I called CashStar again, and was informed that the refund had been accepted by my institution. However, I was confused because I have a Life Freedom MasterCard through Volunteers of America, and it is not designed to receive any money for any reason except from my institution that handles my SSI monthly income. I explained this to the representative, but they were unable to provide any further assistance.

Two months have now passed since I made my initial purchase, and I still have not received my $25. I am disappointed with the lack of communication and assistance from CashStar, and I would not recommend using their services in the future.
Unreliable and Untrustworthy: My Experience with CashStar's Digital Gift Cards
This company, CashStar, is not a good choice for purchasing digital or electronic gift cards. I recently bought two $10 gift cards and one $5 gift card from Roblox, which is partnered with CashStar. Although I received confirmation for all three orders, none of them were able to process. I received two emails per order stating that there was a processing error.

The problem with CashStar is that they charge you before the order even processes. This means that you are essentially giving them your money without any guarantee that you will receive the gift card you paid for. In my case, I did eventually receive a refund for all three orders, but it was a hassle and took a lot of time.

I used a credit card for my purchase, but even when I tried to use PayPal instead, it still didn't work. This is a major issue because it limits your payment options and makes it difficult to complete your purchase.

If you are planning to purchase digital gift cards, I would recommend using GameStop or Amazon instead. They are more reliable and have a better track record when it comes to processing orders and delivering gift cards. In my opinion, CashStar is not a trustworthy company and should be avoided if possible.
Terrible Experience with CashStar: Lost $50 on Invalid Gift Card Confirmation
I gotta say, I had a pretty bad experience with CashStar. Like, seriously, it was the worst. I mean, I don't even know if IKEA is any better, since it was their gift card I was trying to buy. So, here's the deal: I bought a $50 gift card from CashStar back in August. Got the confirmation and everything, and the money was taken out of my account. But then, when my friend tried to use the gift card, they were told that the confirmation wasn't valid. What the heck, right? I've been trying to fix this for hours, but CashStar keeps telling me that they had a "system issue" and the transaction was cancelled. But like, I haven't gotten any notification from them about that, and the charges are still on my debit card (which, yeah, I guess is my fault?). Everyone I've talked to, including my bank, says that since it's been over 120 days, there's nothing that can be done. Meanwhile, CashStar and/or IKEA has my $50, and I have nothing to show for it. Can you believe that? I'm definitely never using this company again, and I'm telling everyone I know to steer clear.
Disappointing Experience with CashStar: Missing Confirmation Email and Poor Customer Service
I recently made a purchase on CashStar's website (cashstar.com) for two Ulta gift cards on December 3rd, 2021. Unfortunately, I never received a confirmation email for my purchase, but I did notice that my credit card was charged. I decided to call their customer service line on December 7th, 2021 to inquire about the missing confirmation email. However, I was transferred multiple times and it took over an hour to finally speak to a representative.

Finally, I received the confirmation email on December 14th, 2021, but I noticed that my purchase was still in process even though my payment had been processed in a timely manner. When I called to inquire about this issue, the representative told me that due to Covid, things were behind and suggested that I cancel my purchase and go to the store to purchase my gift cards instead. I was extremely frustrated with this response, as we have been dealing with Covid for over a year now and it seemed like a cop-out.

Overall, I was extremely disappointed with my experience with CashStar and I will never use their services again. I caution anyone who is considering purchasing gift cards to make sure that CashStar is not the company sending your purchase. It is unacceptable to charge customers without providing a confirmation email and then suggest that they cancel their purchase due to Covid-related delays. This company is a joke and I would not recommend them to anyone.
Terrible Customer Service and False Promises: My Experience with CashStar
I had a really bad experience with CashStar (cashstar.com) recently. I was promised a refund of $100 for a gift card that I had purchased, but it never arrived. I waited patiently for 11 days, but nothing happened. When I contacted my bank, they confirmed that they had not received any refund from CashStar. I was really frustrated and decided to call their customer service.

The first person I spoke to was a male customer service agent who refused to give me his name. He told me that the refund had been processed and even showed me an email as proof. However, I knew that this was not true because my bank had not received anything. When I tried to explain this to him, he hung up on me. I was shocked and angry.

I decided to call again and this time I spoke to a female customer service agent named Gabby. She also claimed that the refund had been processed and showed me the same email as proof. When I told her that my bank had not received anything, she also hung up on me. I couldn't believe it. I was really upset and felt like I was being scammed.

I decided to escalate the issue and found a number for customer service escalation - ***209. I spoke to someone who was more helpful and discovered that no refund case had ever been created. They promised to create a case and escalate it. I was relieved that something was finally being done, but I was still really angry about the way I had been treated by the previous customer service agents.

It's really unbelievable that a company would send a refund confirmation letter and never actually process the refund. It's also unacceptable that two customer service reps would refuse to transfer me to a supervisor and hang up on me. I'm really disappointed with CashStar and I will never buy a gift card associated with them again. I hope they can improve their customer service in the future.
CashStar Review: False Advertising, Invalid E-Gift Card, No Refund Policy
So, I gotta say, I'm pretty disappointed with CashStar. I fell for one of those ads on a restaurant app, promising a free 6" sub with the purchase of a $25 e-gift card. Seemed like a good deal, right? Well, turns out it was too good to be true.

First off, the e-gift card never even made it to my inbox because apparently my email was "invalid." I confirmed it multiple times and was told it would be sent within a couple of days, but no luck. When I called to inquire about it, they reissued the card, but when I tried to use it, it was already closed and invalid. What the heck?

So, I called CashStar to get a refund, but they told me the return policy had expired. Even though the new card they issued me never expires. When I asked why the card was closed, they couldn't give me a reason or response. I even mentioned the Better Business Bureau, and they just transferred me to someone else, and then someone else, until I got a busy signal. Talk about frustrating.

Long story short, I had to kiss my money goodbye and lodge a formal complaint on the BBB website. I just hope this review can save someone else from making the same mistake I did.
CashStar Review: Poor Customer Support and Inability to Solve Problems
Hey there, my name is Kirill and I wanted to share my experience with CashStar. I've been playing Roblox since 2018 and have tried to purchase gift cards from CashStar in 2020, 2021, and 2022. Unfortunately, every time I tried to make a purchase, I received an automatic error message and had to request a manual refund. To make matters worse, their support team has been unresponsive and hasn't been able to help me solve the issue.

I've tried using different bank cards, emails, and accounts, but nothing seems to work. I even attempted to contact their Live Chat, but unfortunately, they were unable to assist me and directed me to another support team that hasn't responded to my messages.

It's frustrating because it seems like CashStar doesn't care about its customers. They don't even try to solve the problems that their customers are facing. I'm surprised that they haven't gone out of business yet. If I were a company that relied on gift card sales like Roblox, I would refuse to work with CashStar because their bugs and cancellation of purchases are hurting the business.

Overall, I wouldn't recommend using CashStar for your gift card needs. Their lack of customer support and inability to solve problems is a major issue. It's a shame because I really wanted to use their service, but unfortunately, it just hasn't worked out for me.
Terrible Customer Service: My Experience with CashStar
CashStar service is absolutely terrible. I cannot stress enough how dissatisfied I am with their customer service. We have called them multiple times to track down our order, but they were unable to help us. They missed our delivery date and then promised to expedite our order, but it was still not processed or shipped a week later. Meanwhile, they had already taken our money. We tried to cancel the order and get our money back, but they refused to do so. We even asked to speak to a supervisor, but they said none were available. We paid extra money upfront to ensure that our order would be guaranteed and shipped on time, but it was a complete waste of money. If you don't care about your customers or want mediocre service, then CashStar is the company for you. It's a shame that Giant Eagle outsourced their service to a company that cannot provide proper customer service.
Services I did not authorize payments for
On numerous dates there are transactions from my bank account to CASHSTAR that I did not make. I have emailed numerous times and got ignored. I just want my money back since I did not make these purchases.

💲May 1. $15 and $20

💲FEBRUARY 27. $15 X 2

$20

$30

$10

💲March 1. $15 x 2

There are 2 more but I already got a refund for those. March 2 $15 refunded. and April 18. refunded.

the others above i did not get refunded.
Desired outcome: refunded and my card not to be used on Cashstar
Ulta Gift Card not being honored
I have a $100 gift card that still has not been activated after multiple calls into your customer service department. The latest Case number I was given was 8614 and then a new expedited case number of 4392582. I want my gift card to be re-activated. It was delivered to my email at [protected]@yahoo.com. Please activate so I am able to access it.
Desired outcome: Activate my $100 gift card.
Cashstar gift cards
I continue seeing purchases from bank account to Cashstar which I have never made. Numerous purchases for $15. This has been going on for months now. I have requested my refunds and only gotten 1 out of the many purchases made. I have emailed and left messages on their site. With the dates and amounts and the last 4 digits of the card that keeps being used. I have also asked them to stop taking payiments from account to purchase these gift cards, but they continue doing so without my authorization or knowledge until I check my account daily now. These purchases are still ongoing and nothing is being done to stop these fraudulent transactions. I want my full refunds for all the purchases made and I want this account closed with Cashstar. My card to be flagged from using it on this site. I don't want to see anymore payments going to this site for anything more as of today. I want my refunds as well. This is enough and I will not stand for being stolen from.

following is the dates and amounts.

April 8. $15

March 8 $15 reversal

March 2 $15

March 1 and March 1 both $15

Feb 27 x 2 @$15

Feb 27 $20

Feb 27 $14.01

Oct 26 $10

Oct 26 $15

card ending 8184. Visa debit.
Desired outcome: My full refunds for the unauthorized payments that have been taken without my knowledge and for this card to be flagged on this site.
Cashstar gift card
I purchased a $100 Cheesecake Factory gift card with $25 Bonus card on June 13, 2022. I waited for a confirmation and realized e-gift card was sent to an old Mac.com address that no longer exists. Impossible to get a response from the company. No email, phone, or any way to reach them. They seem only to be interested in selling to large corporations and don't response to the end customers.
Desired outcome: Refund for merchandise never delivered.
gift card service
I ordered two gift certificates though DSG well within the time required and neither of them arrived even close to the promised date. These were Christmas gifts. I tried calling, but their phone system was not working (kept getting a recording stating that they needed more input) so I went on their chat line, waited in line for over 40 minutes and was then told they couldn't help me or track the cards because they used USPS. The chat itself lasted over an hour because the person took three to five minutes to respond to each question. Still haven't seen the gift certificates and it's been over two weeks.
egift card
Today, 12/21/2017, I purchased an eGift card to Home Goods via the website homegoods.cashstar.com for $100 to be delivered 12/25/2017. After reading reviews of many people never receiving the full amount paid for the gift cards on BBB, I promptly called customer service, same day, 12/21/2017, to cancel my order and get a refund. I spoke with customer service and the gentleman said I could not get my refund. He provided no reasoning except that he could not refund me. I read the portion of the contract, also seen in the FAQs provided on the website, that it states if an order is canceled more than 24 hrs before the scheduled delivery date, you may receive a refund. I called 59 hours before the scheduled delivery date. Imagine my shock that I am reading the information provided by Cash Star and customer service is telling me that I can't have my refund just because. I was told to call Home Goods and given a number. Customer service with Home Goods told me that they have absolutely nothing to do with Cash Star so I was knowingly sent by Cash Star to a dead end solution. I filed an official complaint with Better Business Bureau and my next step is to post this information on Facebook and Twitter to let everyone know that Cash Star is another scam service.
Support
I went to CashStar service and found a lot of ways how to contact them. They have many emails posted on their website and there are also phone numbers to call. Despite that I can't reach anyone from them! I tried to contact Despite that so many times, and tried everything, but for some reason they do not reply. I have something to discuss with them and I need to contact them as soon as possible. I don't know why are they ignoring me, but that's not a good way to do business! What a shame!
Collect Your Trust Badge
Be recognized for outstanding customer service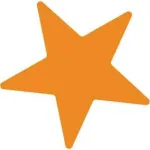 CashStar

contacts
We are here to help
19 years' experience in successful complaint resolution
Each complaint is handled individually by highly qualified experts
Honest and unbiased reviews
Last but not least, all our services are absolutely free