Care.com
-
No way to contact live customer service
I have been unable to access my care.com account for a week. When I attempted to login my account, an error message appeared and prevented me from using the strong password I'd created. My only hope of answering messages I'd been alerted to have received was by sending an email message. I sent a message requesting help as soon as possible. An auto generated message was in my email inbox acknowledging having received my email with a promise to be reached by customer service within 72 hours. Out of frustration because I wanted to read the messages in my inbox, I wrote a second email request. No one from customer service has reached out to me. It's been an entire week, and I am financially dependant on the jobs I get through Care.Com. When I began looking into how else I might contact care.com customer service, I quickly learned that there is NO way to communicate with anyone from the company outside this email option; its where you are directed when you find the one and only phone number for the company. I'm ready to call a lawyer.
Desired outcome: Reinstatement of my Care.com access, and communication sent to the senders of messages that I have been unable to reach. Minimal financial restitution.
Care.com
-
Background Check
I had an account with care.com and updated my profile and submitted a $63 background check to enhance my eligibility for jobs. I had stated on my profile that I am a Stay at Home Mom and am looking to open up my home to another little, which is 100% legal in the state of Arizona. They then proceeded to close my account and will not refund me the background check I can not access. I have tried resolving the issue directly with them and they refuse to give me my hard earned money back.
Desired outcome: I want my $63 dollars back!
Care.com
-
Membership
I was charged fir 15 months of service where I only subscribed for 1 month and cancelled the services, over 800$. I filed complaint at my bank and care.com said that I subscribed to the services and would refund the money. I received confirmation for stopping subscription and accidentally deleted it. The posting I did was only to gage if I were to get a job and had to travel

If there would be help for me. I canceled after one month and NEVER used any of there nanny services. I tried to contact them by phone and there is no way to do that. I filled out a complaint for 3rd time and received a canned response. Please help
Desired outcome: Credit back on my card for 14 month I didn't use these services
Care.com has very poor customer service and doesn't care about the clients
This review was chosen algorithmically as the most valued customer feedback.
I signed up for a paid membership to care.com. My family was having a commemorative get together for the 1 year anniversary of my dad's passing. We were desperate to have someone stay with my kids. Once I signed up, I reached out to a potential sitter. I wrote her a message explaining that we were looking for a sitter, and asked her if she would be willing...
Read full review
Care.com
-
Care.com unauthorized charges for 3 years amounting to $800
Care.com has been charging our credit card $20 for 3 years. We have never used their service! Years ago I remember looking at their site but did not know there would be a monthly charge. I've tried to resolve this and get our money back. It has been impossible to talk to a human from Care.com We are considering getting an attorney involved to get reimbursed for over $800.
Desired outcome: refund of our money
Care.com
-
Emailing Customer Service for Profile Birthdate Change
I have contacted Care.com via email twice with a resolution anticipated in 72 hours via email (the only way to contact them). It's been 2 weeks since I have emailed twice because my birthdate is listed incorrectly. This is preventing me from adding a background and motor vehicle check to my profile! That alone is preventing me from acquiring clients.
Desired outcome: Contacted via email or call to correct this issue
This review was chosen algorithmically as the most valued customer feedback.
This is a rough thing to talk about for me because it feels just horrible what they did to me. Some back ground info.. I am a start up freelance dog walker and pet sitter who signed up with care.com and PAID THEM $18.99 to run a simple background check on me. To note: I have 0 criminal or negligent history and this is absolutely not the reason for my...
Read full review
Care.com
-
Refund
I signed up for care.com to hire a housekeeper 6 weeks ago. The ad literally said that we need some help with keeping our house up for a few months while our jobs are so busy. I was reported and blocked. I cannot access my account to request a refund of my $135. They will not return any of my emails, I have sent several. Terrible company. I paid, never got a housekeeper and they won't even return my multiple emails about a refund. This company is a fraud for sure! There was nothing that went against community standards, they just take your money, block you, then you can never request a refund.
Desired outcome: I want my money back!
Care.com
-
Premium membership
I had paid for 1 year of care.com's premium service. When I updated my information on their site, they swiftly cancelled my account and never gave a reason why or refunded my money. I have reached out to the company on social media and attempted to call, but the number provided has an automated response that tells you to log into your account on the website for help and then just hangs up.
Desired outcome: I would like a full refund of $135.35.
This review was chosen algorithmically as the most valued customer feedback.
I quit Care.com a few years ago due to a false report from a client who would not pay or do homework practice as agreed. She said I was often late which was twice. Once she gave wrong directions and next time was at a neighbor's house while I sat in my car waiting in front of her house. Oh one more time she met at the wrong meet place. Wrong city. And...
Read full review
Care.com
-
Trying to speak to a human at care.com
No one answers their 800 number. You get a recording with the only menu option to press 1 for English. Then the phone call ends. If you press 0 to try and get to an operator, you are told you pressed an invalid number.

I cannot log into my care.com account to try and cancel it because the login is not recognizing my email address.

Meanwhile I am getting charged $60 automatic and I want it to stop! I want to close the account immediately! What a nightmare.
Desired outcome: Close my account and give me a refund of $60.
Care.com
-
Services
My account was closed 18 months after opening, going thru all the checks and paying a monthly fee. I have been a member in good standing and have never had a complaint. One morning i recoved an email that my account was terminated and I was removed from the platform with a basic email giving me no information. I'm licensed in two states for personal care and have never had an issue. Never had a complaint , and all the possible reasons on their site for why someone could be removed doesn't apply. I'd like to know why my account was terminated after paying for monthly access for this length of time.
Desired outcome: A response from the company and not an automated email.
Care.com
-
Monthly subscription is not monthly
I signed up for a monthly subscription with care.com. the says the price was $12 a month and said it could be cancelled anytime. Then after I check out, I get a messages they charged me $155.40. the whole amount, which means it's not a subscription. On top of that, they made it look liked they provided background checks on the caregivers but they actually charge $50+ per person.

As soon as I saw that email with $155.40 charge I contacted their customer service as I assumed it just have been a mistake. They informed me that the subscription is yearly and they don't offer refunds.

Very misleading website and practices.
Desired outcome: Want refund
Care.com
-
Care.com took my $38 but didn't approve my account and closed it.
I created an account for my business in error. Not realizing what I was doing I set it up as a personal profile and paid for the benefits. (When I first used care.com years ago they didn't have an option for businesses) 20 minutes later I received an email saying it wasn't approved. I contacted care.com via live chat and explained what happened. They immediately closed my account. I never received any sort of benefits whatsoever from care.com. They say that they cannot refund my money unless I pay over $130 for a business account. I can't pay that right now. I explained what happened and how I never even got to use what I paid for but they still won't give me a refund. This is theft. I have received nothing in return for my money, nor was I ever even given the opportunity to do so.
Care.com
-
Answering a babysitting ad
I arrived at the job to a beautiful home. By the away I have been a nurse/doctor office manager for 20 + years. Searched my account page to find where I could reach out to someone... With not any option to complain. The 5 almost 6 yr old slept in a crib. I was instructed to put him in a highchair for all meals, needed to brush his teeth, still wears diapers. I assessed him to be a normal 5 yr old who could not only brush and dress himself but extremely smart! Not allowed to play with anyone outside of the home.. I spent 11 hours with him and will be reporting this women. What she continues to do is a form of child abuse and I am a mandated reporter! I was saddened of the condition in which he was treated and will take as many steps in order to report.
Care.com
-
Unauthorized charges
In August I broke my shoulder and contacted care.com -- in order to access the site, they charged me. I immediately cancelled . This month I was charged $61.40 for a membership which I never authorized or have used or will use. I have filed a dispute with my credit card company and have since tried to resolve it with care.com They are impossible. I have not used their site
Desired outcome: a full credit of $61.40 to my credit card
Care.com
-
unable to reopen my account
Back in 2018 I had a care.com account. I babysat for a man that ended up sending me inappropriate messages and ended up following me. I filed a police report and stopped working for him. well care.com goes and closes my account and tells me I am unable to open one and refused to tell me why. They would listen that this man I filed a police report against and now because of him and I don't have the right to know why my accounts been closed. I think it is absolutely horrible that a crazy man who I filed police report against goes and complains about me and now I don't have the right to have an account anymore? They wouldnt even listen to my side of the story when I called care.com... horrible customer service.
Desired outcome: I want my account reopened
Care.com
-
Background checks and customer service
I joined the service looking for caregiver for my mom. She has dementia and lives with my dad. They are both 87. I contacted several people through the site and was informed on two occasions that they couldn't approve background check requests because of an issue with the service. I tried contacting care.com and only today received a response. In the meantime I believed the lies of one person on the site, who claimed she had requested them to approve the background check, who claimed three reviews had dropped off the site and who provided her own references and documentation to that end putting all the blame on care. Well that person turned out to verbally abusive to my parents and was fired three hours into her first shift. Addition attempts to contact care.com have been futile. And this woman continues to be available
Care.com
-
recurring Credit card payments without notification
I used care.com in January 2021 and subscribed for a 1-month membership for $49.00. Care.com have been charging me for subscription till date. Total of $450.00! It is outrageous! The account that I have is "basis" - and free no credit card information or billing information was stored on the account. It seems that I am not the only unhappy customer that had similar experience with care.com. It seems now more like a credit card fraud. I am requesting a full refund of $450.00 for all unauthorized charges. In general it is not acceptable to renew a 1 month membership. If someone signs up for just 1 month it means that he/she does not need the service any longer. Renewing that type of membership is absurd. Also, there is no emails about the invoices being charged every month. How you are running the business without taking care of customers feedback. Your customer call person don't even help to connect to high level for escalation.
This review was chosen algorithmically as the most valued customer feedback.
I have tried numerous times to receive help from the [email protected] regarding a very large "Costimate" banner that inaccurately shows an exaggerated weekly rate for my business. The problem is that this rate is far higher than my rates. I have paid Care.com to help me attract potential clients. I have no idea why this "Costimate" banner appears on my...
Read full review
We are here to help
16 years' experience in successful complaint resolution
Each complaint is handled individually by highly qualified experts
Honest and unbiased reviews
Last but not least, all our services are absolutely free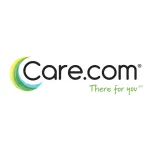 Care.com contacts
Care.com representative
Care.com admin