The Sweepstakes Audit Bureau Complaints & Reviews
Sort by: Date | Popularity
I received a letter stating that there was 12, 000, 000.00 in cash that was unclaimed. All I needed to do was to send a one time 5.00 research and data fee or forfeit my chance to win the entire amount. Thank God for Google and websites such as this one or I would not only be out 5.00 but substantially more money as I seem to be a target for these types of scams. Apparently these folks have been at this for well over ten years. I do not understand how someone like this manages to avoid prosecution and is allowed to continue scamming people out of their money. Is there anything the average consumer, such as myself, can do to put these type of people out of business. Why do the authorities apparently do nothing.
they sent me a letter saying i won 12000000 dollars. they asked me to send them 5 dollars so they could verify my identity..for 12 million dollars i'd have sent blood and tissue samples!lol..i hate a liar and thats about all they are..crooks!
You can tell them to kis off and forget about me. If they do not want to reply o my emails are send me anymor information about winnings then *** them they won my middle finger in their ###s. Ripoffs that can die early. I have youtr address *** face I will come down there!!! And get my five dollars and kick your *** for five more!!! Not only that but you think you are being funny with that ### how smart are you? Well haow smart are you put an x on the letter if you do not think I will come and kick it ***. I am sick and tired of this crap ad you need to close your doors permanantly because you...
I to receive a letter from these people, but not thinking that it wasn't.t real, I sent a check for $5 to them what can I do. Document # 8582-8653-3394-TSIF.From L Brady. This letter states that I will win 12, 000.000 dollars. I really fill bad about the I don't want to be a victim of Identity theft, tell me what to do. Should I put a stop on the check. Or should I contact authority. These people should be put in jail for ripping of people like this. An investigator should get involved.
THE SWEEPSTAKES AUDIT BUREAU of Dallas, TX. sent me a letter requesting five dollars to enter a sweepstakes. This is suspicious because I have never heard of this company. I do not believe I will have a chance to win $12 million dollars by entering this sweepstakes, and I would like to see this company prosecuted for sending fraud mail through the US mail service. This is the second letter of this nature I have received from this company this month. I would be helpful to know how to report such rip-offs to the authorities. This bogus company needs to be shut down and should not be allowed to...
Recently Discussed Complaints
Consumer Tips & Tricks
Worst rating
Subjects of Wide Speculation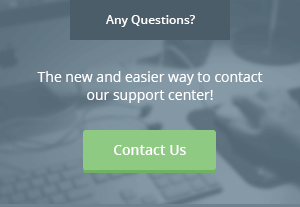 Latest News & Stories
Stay Away
Latest Questions
Latest Groups
Today's Mess-Up Photo