Sage Telecom Complaints & Reviews
Sort by: Date | Popularity
SAGE TELECOM has the worst phone service you can get. They bill you 2 weeks in advance, and would rather you pay with a Credit or Debit Card, and they don't care if the card DOES NOT BELONG TO YOU!. If you mail in the payment?, then they may wait 7 days to post it to your account. They say they don't charge for long distance calls, but they do. If you get your phone shut off, then they charge you a $50.00 re-connection fee along with the final bill. It takes them 10 days to turn your phone back on, but 10 seconds to shut it off. You have to pay: (Credit or Debit of course) in order...
We filed a work order for line outage 3/19/2014. It took 7 or 8 days to get tech out to repair line, with a temporary line on top of ground crossing driveway twice. We were called 4/04/14 and told the line would be buried Mon. 4/07/14. today is 4/17/14 and the line is still on ground being driven over by large trucks, cars, and heavy equipment. Now they tell us it could be 7 to 14 days before it is buried. This is poor service on top of having no service for 10 days to 2 weeks in the beginning.
ordered residential phone service on 02/19/2014, they stated that my service would be on that following Monday. Monday, Tuesday, and Wednesday have passed and I still have no service. Have talked with several representatives and they all promise the same thing. I decided that I did not want to fool with them trying to feed me ANOTHER LINE OF BS and asked for a refund. I was told it would take over 30days to receive my refund if any. These people are scamming people and need to be stopped. I am going to look into starting a class action lawsuit against this company!!!
For the past several weeks, we received a final bill that we were due for a refund. We have waited for several months. We then called Sage to see if when was it going to get their. They told us it would be 30 days. That has went and gone. Then, they tell us it was sent to our bank...which didn't. They do not answer their phones and send it to answering agencies to where it makes the matter worse. They have no information on customers and makes you call a number which you already called. They make fun of you if you have a voice impairment, they don't care about you or just plain call...
I have benn a customer at Sage Telecom for eight years. All eight years I have asked them numerouse times to please spell my name correctly for caller I.D. and phone book purposes. They would not without a copy of my drivers liscence and marriage certificut. I refused to send them. They already had my checks as proof. And, then this last bill I recieved Chareged me for local calls to cell phones. When I called customer service about it she would not remove the charges. I asked them if You don't dial a 1 or a 0 before placing the call how could it be considered long distance? She said that...
I signed up for paperless billing with sage telecom. If I didn't do so, Sage charged me a monthly .99 fee for a paper charge. Problem? Sometimes I get an email stating my bill is due, sometimes I don''t . They charge a late fee if the bill isn't paid on time. All of my other creditors manange to shoot me an email. Sage is very hit or miss. If I don't remember to look up my account every month, I risk missing the due date on the bill. Very unreliable. Either I pay for paper or I risk having to pay a late fee.
Not only have I had problems with the line, it takes three days for someone to show up to repair and the same problem occurs within 24 hrs! They are aware I have an elderly ill parent that requires hospital to access thru phone daily and put no recording or notice on line so doctor calling in just gets no answer and customer service has no authority to do anything but report to another department and there is never a supervisor available(imagine that!) Have never been able to just call and register problem without being on hold 15+ minutes. When website access is attempted they have the nerve...
Recently Discussed Complaints
Worst rating
Subjects of Wide Speculation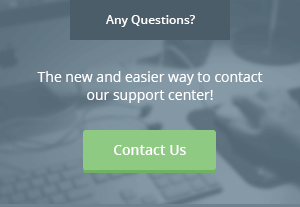 Latest News & Stories
Stay Away
Latest Questions
Latest Groups
Today's Mess-Up Photo