Loan Max Complaints & Reviews
Sort by: Date | Popularity
I took out a loan with loan max for $1782.86 I went to pay my monthly payment $445.27 which I cant afford but been making it on time never late and I asked what the balance is and was told $2214.86 and therfore I asked how much have I paid in and was told $5610.10 that almost three times as much as I recivced I feel this is unjust, unheard of and not fair
took out loan in August to help roommate, who was short on cash. He agreed to make payments and he did make first payment. He died unexpectedly. I made second payment. Ran out of unemployment. Behind two payments. Started taking classes for my job (tax prep), intense classes, cell phone off during classes, they would call 8-10 times a day. When I got home they were closed. I finally called customer service and made payment arrangements. They came for the truck the day before the first payment on the arrangements plan was due. They have been rude, arrogant, dishonest, and liars. I can not get...
i did not get my bill before i got paid and i do not get paid until tuesday and they call me today and told me that they manager was coming to town monday and i am out of town unil tuesday and my babyset called and told me that they called and told her that. she told her that she could not say that my vehicle would be safe
I took aloan out through Loan Max where i had to put my car title up as calatteral. After i took the loan out ive lost my job and am having a hard time finding a new one, so of course i encured late fees and a past due payment. These Sorry S.O.B's took my damn car before the due date of the damn loan!!! They are a bunch of snakes and i regret the day i ever took that damn loan!! With these evil people ill never pay this damn thing off.
Don't ever take out a title loan with Loan Max. They made a payment plan with me and towed my car anyway. They totally lie to you just to get you to make a payment and then repossess your car without any notice at all. Totally unfair and a bunch of money grubbers. NEVER, EVER DO BUSINESS WITH THEM.
Recently Discussed Complaints
Worst rating
Subjects of Wide Speculation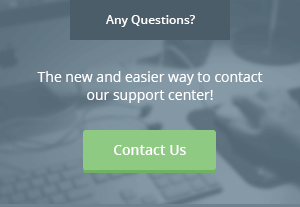 Latest News & Stories
Stay Away
Latest Questions
Latest Groups
Today's Mess-Up Photo