Institute Of Technology Complaints & Reviews
Sort by: Date | Popularity
By far the worst school I ever been to! They tell you everything you'd want to hear and when you actually enroll its a whole different story! Rules changed weekly if not DAILY, they promise you 1 thing and when its time to actually follow through they are not willing to provide! Thieves! Take your money and still try to extort money from you and will block you for non payment when you told them you cant afford the payments from the beginning.They never mentioned that financial aid will not cover everything and that you would still have an out of pocket payment..Also the female staff of IOT Roseville were extremely promiscuous!!! SO unprofessional...
I went to Institute of Technology 2 years ago, 07'. It is one of my worst decissions in life. I challenge anyone that has gone through their Web and Graphics program to say they had learned enough of anything (or new) to employ them. I think if "IOT" taught Auto shop, you would come out with full knowlege of how to read a dipstick. I had a full mod, 6 WEEKS on Adobe Flash and no instuctor. There was a instructor that sat in till the school could find someone, by then mod was over. He had no knowlege of flash. He tought programing I think. He tried though I will give him credit. It...
I am here to let people know that the Institute of Technology in Clovis, CA is by far the biggest rip off I have ever been through. I took the Web and Graphics course and after being there for over a year which actually should have been 6 months, I did not learn one thing I didn't already know. Considering I had only been working with Web and Graphic for less than a year before attending the school. I will have to say my instructor Denis Lewis was about as dumb as a box of rocks. Good artist but Plain brainless. And his number one focus in class is to try and push everyone to use Mac...
Recently Discussed Complaints
Consumer Tips & Tricks
Worst rating
Subjects of Wide Speculation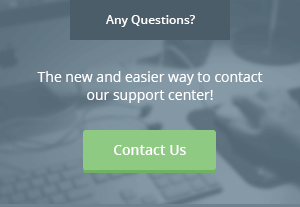 Latest News & Stories
Stay Away
Latest Questions
Latest Groups
Today's Mess-Up Photo