Corporationwiki.com Complaints & Reviews
Sort by: Date | Popularity
They have listed me on their website, my name, my home address and my phone number. I have sent them at least 7 different emails asking them to remove me from their website. They have not done so. They are violating my privacy. I just want them to remove me from their website for security reasons.
CorporationWiki.com has me listed in business with inaccurate names/people. They include my home address - which invades my personal security - and they have no contact info on the "Who-is." The "Who-is" provides a phone number which is not representative of the company and the person who answers the phone has no information for how to actually contact anyone at corporationwiki. (It's like a paid answering service.) Something needs to be done. People please share your stories. The proper authorities need to get involved. When your personal information is put on the web it violates your...
I was surprised to see my name appear at corporationwiki.com. I have requested corporationwike.com to update its data base to reflect no association with an inactive Florida corp in which i had no owner i was just former employee. I never gave florida dept of state permission to allow corporationwiki.com to profile me or propogate information about me.
This website posted false information about myself stating that I was an officer of a corporation. They have gone to great lengths to hide themselves so there is now way to contact the site owners or any form of customer service. They only have a built in 'contact us' email box which they do not reply to. I have sent over 100 communications to them over the duration of 2 months and have not had a single reply.
They listed my company without my consent. The pathetic part is that all the info that they are displaying in the general public in their website are wrong and yet they pose to be legitimate like as if they were given permission. This company is in San Antonio Texas based on their server info and yet the domain name is acquired from godaddy.com. Their company info cannot be found anywhere in their website that means this is a monkey business. This website should be reported to the FBI since they are also pretending to be an authorized company that deals with Dunn and Brad Street reporting. How can these people acquire the actual report when all their info about the company is wrong.
Corporationwiki.com HAS GONE TO TREMENDOUS LENGTHS TO 'HIDE' THEMSELVES WHILE PUBLICLY EXPLOITING OTHERS. Corporationwiki.com posts EVERYONE's complete personal information globally. Even, children. However, after massive research on whois.com and internet searches, to find out who owns the company - corporationwiki.com DOES NOT PROVIDE 'ANY' INFORMATION ON 'THEIR': LOCATION, OWNERS NAMES, ADDRESS' OR PHONE. YOU CANNOT OPT-OUT OF YOUR CHILD'S INFORMATION, OR YOUR OWN. THEY ALLOW 'ANYONE' TO VIEW ALL YOUR INFORMATION FOR FREE.
Recently Discussed Complaints
Consumer Tips & Tricks
Worst rating
Subjects of Wide Speculation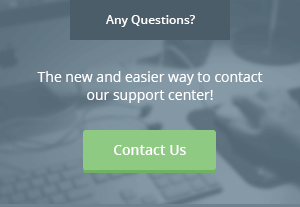 Latest News & Stories
Stay Away
Latest Questions
Latest Groups
Today's Mess-Up Photo