Closeout Digital Complaints & Reviews
Sort by: Date | Popularity
I placed an order for a digital camera on line through Closeout Digital's website. I got an email confirming my order, then another asking me to call to confirm my order. When I called, they said the camera I ordered was a foreign model and was plastic and menus were in Japanese, but they had another brand at a better deal. After a hard sell, I agreed to buy the other camera for $1, 499.99. I called back an hour later and cancelled the order. He said it would cost me $200 for a restocking fee. I said fine, I just don't want that crappy camera you tried to sell me. He then said, OK...
According to the BBB of Yew York Closeout Digital's real address is 6605 20th Ave. Brooklyn New York. Though they have a California phone number and an address at 1111 Story Rd. San Jose CA. that on some sites I have read say the address in CA is phony. Depending upon which Map programs used I have found either nothing at that address or a Mall. At this point I believe the real address is whatever hotel room is cheap enough it Discount Digitals address of the day.<?xml:namespace prefix = o ns = "urn:schemas-microsoft-com:office:office" /> I bought a Nikon D7100. When I say bought...
Placed an order online for camera and equipment. I received an e-mail summarizing my order, asking me to call the company to confirm the order. When I called, I spoke with Dave who was very helpful and friendly. Dave worked with me to upgrade my order to a better quality (and higher-priced) camera and additional accessories. When the shipment arrived, it looked very similar to a lower-grade model I'd previously purchased, so I called the company again to verify my order. This time, I spoke with someone who seemed to be an owner/manager of the company, and was NOT friendly nor helpful...
Closeout digital are a bunch of fraudsters. I ordered a Nikon D800, a 16-35mm AF lens and accessories total cost of $4699.99. When I received the package they had sent me a refurbished D800, a 16-85 DX lens that does not work with the D800 and is $400 cheaper, the incorrect battery and no lens cleaning kit. When I contacted them they told me to return the product then they would send me the correct items and cover the shipping cost. Since then they told me that they could not get the correct lens, but have returned $1, 300 to my bank account in order to cover the cost of lens. I have contacted...
Do not under any circumstance do business with this company. They switch you to products that do not even exist. This company is a total scam. They will charge your credit card through a third party before merchandise is shipped. Then they misrepresent the products that they are selling and when confronted get abusive. They want to charge a restocking fee on merchandise that was not even shipped. Bait and switch is standard practice and they charge you extra for included factory stems. I was able to get a full refund after several phone calls to Closeout Digital, the equipment manufacturer and the credit card company's fraud division.
Ordered a camera from Ben at Closeout Digital. They use aggressive tactics including telling you that your memory cards won't work with the Camera you order (they will) and tries to get other upsells. This website used to be Thunder Cameras / T C electronics, then they used to be Stop and Shop Digital. There is only one employee, Ben. And he has had to change the website name several times due to BBB complaints and people catching up to him. If you try to order the basic camera without any add-ons he will tell you that there is a 4-6 week backorder, (which will continue to be a 4-6 week...
Do not buy anything from Closeout Digital because they give you a very low price to attract than email to call them to confirm the sale. I bought $2450 Canon camera on line. Sales person told me this canon camera came in only works in Japanese and it is made out plastic not magnesium body, that's why it was cheap. If I wanted to upgrade a regular camera, than I had to pay extra $400 for camera.
Recently Discussed Complaints
Consumer Tips & Tricks
Worst rating
Subjects of Wide Speculation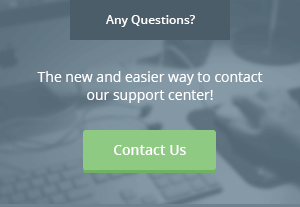 Latest News & Stories
Stay Away
Latest Questions
Latest Groups
Today's Mess-Up Photo