This review was chosen algorithmically as the most valued customer feedback.
ADP neglected to withdraw taxes from my account on a weekly basis as per our agreement and what I pay for. Now they take 0 responsibility and what me to come up with $2500 immediately.
Read full review of ADP
ADP
-
Termination of 401K Plan
I no longer doing business and wanted to terminate my 401K plan. ADP had me fill out the termination document and told me after May 31st, someone from ADP Retirement would walk me through the next steps. It's been nothing but a nightmare. They never reached out. They never emailed me the next steps and I have been unable to reach anyone at ADP because their automated system is pathetic. I've sent emails begging for someone to help me but they send me back one line emails telling me to call. It's like a vicious circle. They did however take the termination fee from my account. That they did right away. I've been trying to reach someone for almost a month now. it's a nightmare. Don't use ADP. It's awful.
Desired outcome: I need to know the next steps on how to disperse the funds to the employees who used to work for me. I was told ADP would walk me through it. Not true.
ADP
-
ADP Retirement Services and Payroll
Overall, my entire experience with ADP has been horrible the past 2 years. I stopped using them December 2021 for payroll and started the process to move our company 401K plan to TD Ameritrade IRA. We submitted all documentation with NO help or guidance from ADP as it is near impossible to get an actual person on the phone who can help. Wait times are never under an hour and once you do reach a robot/out-sourced individual they are very limited to what they can assist with. They are unable to help with figuring out where our money is why it hasn't been rolled over or distributed after we submitted our termination forms as required. Months have passed with not a word (still get a monthly bill though) so now I find myself again on hold over an hour of course, reaching someone who can't help but will request a call back. I also sent an email in hopes to get some sort of reply. Another 2 days pass and NO email response other than the auto response saying I would be contacted within two days. Still no call back or email. I just want someone to tell me the status of our account and when our funds will be distributed or rolled over as we have requested. IF anything is needed or missing in order to proceed that would be good to know. For such a large company I am just appalled to have such crap customer service. It was the same with payroll, if you had a question about processing your payroll good luck. Hopefully you have half the day to wait for a call back. At this point I am ready to hire legal counsel. As a business owner we hire these people to help us not make our lives miserable and take hours away from running our business. If you are looking for a payroll service, try a smaller company or Paychex. ADP is a terribly ran business with zero customer service. I could go on and on regarding the crap service they provided over the last few years. They are really good at getting you signed up but after that they disappear. I have been in tears lately due to the lack of customer service and not being able to talk to anyone who can tell us what is going on with our money. Shouldn't have to fight so hard to get my employees and our money out of the 401K to where we want it invested.
Desired outcome: I want to completely cut all ties with ADP and I want our money sent as we have indicated on our termination applications asap.
ADP
-
Big Costly Errors!
If you are a business, DO NOT USE THIS SERVICE! We have had so many costly errors with this company and resolve is near impossible. I was just notified by a former employee that she received a letter from the IRS stating she underreported her income by thousands of dollars. After investigating this, I discovered that ADP submitted year end reports and W2's on behalf of my company after being replaced by another payroll company. I released them on 10/31/2020, yet they reported yearend anyway. I called them today to complain and attempt to resolve the matter and they told me that they would "back out" my reports, but it would take 75 days! The IRS will not wait 75 days for payment.

Additionally, ADP used the wrong ID number on the unemployment tax reporting form for one quarter, crediting my payment to another business, and causing havoc with unemployment benefits for my employees. It took months to resolve this and, again, they were very rude during the process.

If you must use them, WRITE DOWN - DOCUMENT - every correspondence you have with them, as they will deny every talking to you.
ADP
-
Speak to a real person
I have called multiple times March 16th, March 17th, March 18th, April 5th and the April 12th, April 19, April 21, April 26th and now April 28th 2022. Im in tears trying to call and go online to try to get a real person. All I need is someone to help me get into my account for my paystubs because my W2 information is incorrect! My x employer will not help me and states they can only help people that are new employees and current employees. Which Im saying BULL CRAP! That makes no sense>
Desired outcome: To speak with someone who can help me get into my account to get my paystubs.
ADP
-
Workforce now client service
I am filing this complaint today because I'm sick and tired of calling your client service desk and being transferred to somewhere overseas to speak to someone who barely speaks English. If I call in and I get someone in America, I seem to get stuff fixed quite quickly. Every single time I get someone from overseas these people seem to work off a checklist and will not listen to what you're saying. It takes sometimes hours to get something as simple as adjusting PTO time Bank due to the employee entrance something incorrect. I've been with ADP since January one, 2017, and this is an ongoing issue. I know you will not do this, but to improve your customer service I would consider moving all your customer service back to America.
Desired outcome: You need to improve your customer service to ensure your employee can speak and understand English.
This review was chosen algorithmically as the most valued customer feedback.
Our company stopped processing employee payroll with ADP in July 2020 (our company was acquired and the new company used a different service) which was really out of our control. In Sept 2021, we discontinued our ADP service for our sub-contractors. This process was moved back to the A/P department. Again, out of our control. The lack of service, response...
Read full review of ADP
ADP
-
ADP payroll
Late penalties and interest from ADP not processing payroll taxes in timely manner. After very lengthy hold times, and non responses/clueless from the "live chat" --got a similar response from the telephonic system. If they screw up, YOU PAY. Period. They're not proactive, non/poor responsive, and do not value their customers. Period. Seek other competent payroll corporations that value clients and actually authentically care by DOING right. Thank you.
ADP
-
Blender received from Vacuum Cleaner Market (CA) late December, 2020.
Shortly before Christmas, 2020, I received a blender from the above company. I never ordered this product. After much phone contact between myself and the company, since your company did nothing to resolve the issue, they issued a return label through FedEx, which I promptly used to return the unordered product.
Now, two months later I am STILL waiting for this purchase to be credited. I've spoken with several reps who have effectively done nothing.
I am entitled to this credit, not to mention much better customer service. I expect a reply upon receipt.
M. O'Doherty
[protected]
[protected]@gmail.com
This review was chosen algorithmically as the most valued customer feedback.
I have for fraudulent charges that were charged to my ADP card I have spoken with several people now past few weeks and still have no answers I have personally looked at the information online call different Brittany realize that these companies do not ask me this and it has been two weeks for somebody to follow this up when it took me 30 minutes to find...
Read full review of ADP
This review was chosen algorithmically as the most valued customer feedback.
On november 12th and 13th my husband and I both showed up late for work. We were both told that we wouldn't be getting any points but we couldn't be late again. November 19th I was written up they gave me a half of a point for both days however they got their days wrong and wrote me up for the 11th and 12th. I did not sign the write up because I didn't...
Read full review of ADP
ADP
-
Automatic payment stopped without notification
LOANCARE

Loan # XXXXXX4710
10401 OSO RIDGE PL NW
ALBUQUERQUE NM 87114

I was paying this mortgage loan making automatic payments from my Chase Account Bank.

On June 03 2020 I received a letter from Loancare about delinquency of my loan for two months, after checking my account I made the two months payments and the late charge fee was removed, I made a complain about
stopping automatic payment without any notification.

My credit has been affected and now I am asking you to corrected,
this was your mistake. I can provide copy of my chase statement
for the entire year so you can check my solvency to make all my payments on time.

Any question you may have please call me at [protected].
Arcelia Sorkin
ADP
-
Garnishment
I was over garnished recently by ADP. I had completed payments and had no more money taken from my check. Two months later I was garnished again for the same bill that had been paid off. ADP can confirm that it was paid off and that I have now paid over what was asked for. That's where they stop knowing anything. I've called the creditor and they are willing to investigate where the money is, if ADP would send them the correct faxes. ADP plays dumb every time I call and I've called several times. Last time that I called I asked to be transferred to their HR dept. the women on the phone said that they don't have an HR to transfer me to. I asked if she worked for ADP and she said yes. She works for a payroll processing and Human Resources company and she DOESN'T have an HR dept. I think that an Attorney General should investigate ADP. Oh and if you're going to have a very thick Middle East accent please don't start the whole encounter off with a lie by telling me your name is Stacy, or Kevin, or Jason...
ADP
-
Garnishment
Adp took over $200 from my paycheck without a court order. My company sent them paperwork of a judgment against me and the possibility of garnishment, but it has not gone for a hearing yet so there is no recorded court document stating a garnishment is to be taken. No one from my company nor the payroll company bothered to tell me they were going to take the money ahead of time which I thought they were legally responsible to do, also seeing there was no court order that was ever served via registered mail. I cannot afford an attorney but I feel like my rights have been violated. Do I have legal recourse for them stealing my money I earned?
This review was chosen algorithmically as the most valued customer feedback.
I have 2 issues with ADP currently. First should really have been easy to take care of, but they have been so unprofessional in thier lack of follow up and actions. One of my employees has tried to access thier online account for 4 days. He has wasted his time following the directions of a customer service rep to log in and reset his password. Turns out...
Read full review of ADP
This review was chosen algorithmically as the most valued customer feedback.
Within the last five years, ADP's customer service representatives have turned extremely rude, and incompetent. I have requested that they send my payroll by UPS 3 times, but they always seem to forget, even when this information is in the records. I requested to speak to a supervisor on this matter and others, but the representatives refuse to give me...
Read full review of ADP
This review was chosen algorithmically as the most valued customer feedback.
ADP has repeatedly filed erroneous payroll tax returns for Federal, State and Local taxes. I have gotten notices from the IRS and New Jersey for incorrectly filed returns, and the ADP representative who was assigned as our "Client Retention Specialist" had no clue about the details regarding the erroneous tax filings. We are facing a $979.39 penalty for an...
Read full review of ADP
This review was chosen algorithmically as the most valued customer feedback.
We were abruptly terminated by ADP due to non timely payment of their fees. We never received reminders via email or otherwise and the only email was sent to inform that we would be disconnected at the beginning of August. We immediately paid the balance and ever since it's been a struggle to get reinstated or least refunded around $3, 000 returned fund...
Read full review of ADP
This review was chosen algorithmically as the most valued customer feedback.
ADP sales rep (which we never heard from again after signing on the dotted line) sold us on the fact that they were familiar with prevailing wages and construction work. I am here to report that they know nothing about either. They do not understand prevailing wages and they do not understand our business. We've been with ADP for one year, and during that...
Read full review of ADP
This review was chosen algorithmically as the most valued customer feedback.
My company, Ab Studio Inc. is a client with ADP. We got insurance support from The Hartford through ADP. We are a biotech company who perform in-house discovery and contract research service. On Nov. 20, I sent an email to Karen Hanna, who is an ADP insurance agent, requesting to add product liability into our existing company liability insurance. Sooner...
Read full review of ADP
We are here to help
16 years' experience in successful complaint resolution
Each complaint is handled individually by highly qualified experts
Honest and unbiased reviews
Last but not least, all our services are absolutely free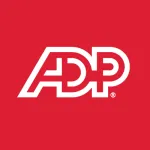 ADP contacts