Acme
-
Vindictive, rude and disrespectful employee
I was rudely spoken to by an employee at the Newtown,Pa Acme Market. The employees name tag read Jessica. This employee was absolutely rude, vindictive and just so disrespectful towards me. I had asked where a couple of items were located throughout the store. The rude employee Jessica then proceeded to call me a blind idiot for not noticing the item on the shelf in front of me. This was a traumatic experience that I wish no one else has to experience at this location. If this is how are employees are taught to treat their customers then you have failed as a company for hiring ignorant employees. You should be ashamed of yourselves. I no longer feel safe entering Acme markets if you are going to hire mentally unstable people like her.
Desired outcome: Termination of disrespectful employee Jessica
Acme
-
Paper bag
I forgot to bring all but one of my reusable bags to our Acme store and had to buy one paper bag. I have no problem with that. However, I was charged 5 cents for a bag with no handles and very thin paper.

The non-plastic bag law just went into effect. If they were consumer friendly and community minded, Acme would allow their clients some latitude for a week or two. It would not cost them that much. But no, they buy bags that probably cost $0.005/bag and up the price 10 fold. Additionally, their bags are ready to rip and difficult to carry because they have no handles.
The complaint has been investigated and resolved to the customer's satisfaction.
This review was chosen algorithmically as the most valued customer feedback.
In this day and age! Over a month ago I requested a quote from a local jewson's. The kitchen person was polite and responded quickly to my telephone enquiry. Claimed they could easily meet my brief. However, once visiting my home and seeing me (i'm of indian ethnicity) everything went badly from that point onwards and they did everything possible to put me...
Read full review of Acme
Acme
-
Employee
4 weeks ago1-11-2020. I went in to store to shop around 7:00 AM.A man working there walked up to me as soon as I walked in to store and ask me what a had in my back pack?He also told me to empty it?I said no!He ask how much money I had in my pocket?I said none of your business.He told me to show my money to him?I said no. I told him to go ahead and call the police.I just walked in store.I have nothing in my grocery cart yet.He argue with me in front of a cashier waiting on a customer.She told the man employee that when manager comes in at 8:00 AM.She going to tell him what he just did.I have been shopping there for 10 years now.Can you help with this.There was a young man also standing working at service desk to.Both said they were going tell manger on this other employee doing this to Acme customer.Thank you.Johnny M Perry
This review was chosen algorithmically as the most valued customer feedback.
I visited the store on Saturday 7/13/2019 and Friday 7/19/2019. During both visits I had the displeasure of dealing with the same rude, disrespectful, racist, associate. She was working the seafood department on both days. On the 13th, she did NOT greet me, asked me "what do you want" with an attitude, and to wrap it up in a nice racist bow, she threw my...
Read full review of Acme
This review was chosen algorithmically as the most valued customer feedback.
Hello my name is Torrie Stoner my daughter name is Jahniyah Stoner-Boswell and On5/4/2019 I was doing a little shopping while waiting for my daughter who is one of your employees to get off of work. As I pass the section of the meat department 3 of your managers started to snickering at me as I walked by. I turned around and one of the managers stated " I...
Read full review of Acme
Acme
-
Complaint about gm
I am always in your store at 146 foxhunt dr. Bear, de. 19701... Anyway, I wanted to make a statement about your gm mr. Springer, he is such an ignorant rude person that shows no respect towards his employees I heard him pretty much threaten employees to quit, he just talks to them as if they are his personal slaves... If it was me I would walk out in the middle of the shift... But first I would probably spit in his face. I look at those employees and see the frustration and anger in there faces... But I guess they need the job so they put up with it. I approached one employee and said why don't you file a complaint with hr... She said she was afraid to get fired.
Acme
-
Customer services
Went to macdade blvd acme in glenolden PA. I went to the money order counter to see if I could recharge a prepaid card for my mother. I explained to the lady at the counter tha t I was trying to recharge the card but I didn't have it with me but I had the information. I guess the lady decided to judge me because the look that she gave me wasn't friendly at all. She just told me that she count do that went up the counter while ignoring me, shooed me away and just and didn't even try to help me if she could help in another way.
Acme
-
Self checkout
I had Scanned and bagged three Gatorade and was told I had to wait for an assistant, for whatever reason, after 5 minutes of waiting I finally had to just leave, meanwhile"employees" are just standing around talking. Needless to say I'm not ever going back in to that dump, nor will my family or friends. Not that anyone cares about theses but I thought someone might want to know.
Acme
-
Unethical behavior
On Saturday February 20th 2016, I stopped by Acme in Fort Lee, to pick up something to eat, I passed by the sushi counter and notice they did not have the eel sushi. So I asked the sushi men if he can make me a package, he hesitated but after a few minutes he made it. I also had to pick up a lottery ticket for my elderly neighbor at the customer service. I put the sushi on the counter and got the lottery ticket. I started to leave the store and all of a sudden this sushi men came right on my face asking me for a receive, and insulting me in front of other customer. I have never been so insulted in all my life. I will never go back. When I got home I realized the customer service person never charged me for the items, so in less then 15 minutes I went back to the store to customer service and met with the store manager, and explained to him that I was not charged for the items, and how I was insulted I gave him $10.00 but he refused to take it. I won't be going back, very sad.
The complaint has been investigated and resolved to the customer's satisfaction.
Acme
-
Store manager
The store itself is great, but the store manager is a douche bag. I over heard him talking to a few of the employees and I was embarrassed for them. Especially when he was speaking to the Canada Dry guy. COMPLETELY DISRESPECTFUL. i believe his name is Charles or Charlie. I will NEVER shop at the ACME on Oregon Ave again. He is a disgrace to that store and people in general. We are all working human beings trying to make a buck. No one deserves to be treated like a failure, especially in front of customers... Says a lot about his character!
Resolved
The complaint has been investigated and resolved to the customer's satisfaction.
Acme
-
Poor customer service, at its finest
I have frequented the ACME store located in Avondale, PA over the past couple years since the stores grand opening. At that time, it was clear that the employees in the store exhibited positive spirits and provided good customer service to the patrons. The store was new, clean and the employees seemed happy and excited to provide quality customer service.

It is with much disappointment that I am writing to you today in reference to the poor customer service I have witnessed during my last two shopping experiences at the Avondale store, in particular with the employees staffed in the Deli and Hot Foods department.

I do not know their names, but on both occasions, I have found the older gentleman with the glasses who handles the ACME fried chicken specials to be extremely rude to the customers. Likewise the older lady with the glasses behind the deli case is equally rude, snappy and short with customers. Please note that this is not age discrimination by any means; I am simply stating the facts based on recent experiences from a customers point of view. I expect that you will take a customers feedback into consideration for the well being of your store.

Last Saturday evening on May 22, there were no customers at the deli counter. I headed over there and waited to be waited on, as these two same individuals were talking behind the counter, along with who I believe was the Assistant Store Director in charge that night. All three of them were talking amongst themselves and did not make any acknowledgement that there was a customer waiting. As such, I took a quick moment to tend to my young daughter who was fidgeting in the shopping cart as kids normally do.

It was only for a few seconds and next thing I know, I hear the woman snap loudly at me and say, I look up only to witness her rude demeanor and impatient stance. Meanwhile I see the other gentlemen and the assistant store director share a smirk. I understand that this is my perception of the events that unfolded, however as someone who has also personally worked in the service industry for almost a decade many years back, I would consider this type of behavior as inappropriate, rude and unsatisfactory customer service.

On another shopping experience, it was a Friday evening, and I was waiting for the next batch of the fried chicken special which the same gentleman was tending to in the fryer. I noticed that he was rude to all the customers as it was evident that he was frustrated by all the chicken orders every customer was requesting. The same woman also comes over and demands that I grab a ticket to be helped. Then, as I waited by the deli counter, it took almost 20 minutes before she serviced any of the waiting customers. When she finally got to my ticket, she then became distracted by her colleagues request to look for a particular deli meat on sale. Instead of apologizing and acknowledging the customer she was working on, she stops what she was doing and walks all around the case for the next 5 minutes trying to find this deli special. I remember looking at a couple of the other customers who were all patiently waiting and sharing a Can you believe this sentiment.

I do not know what kind of store you are running, but I would certainly hope that it is not to send customers away. Perhaps these employees are acting up and when you are not on duty. No matter, I will choose to shop at the other Acmes and Giants where I am treated like a customer and provided quality respectful service.
The complaint has been investigated and resolved to the customer's satisfaction.
Acme
-
Lack of decent products
Everytime I try to purchase an Acme rocket pack with the accompanying roller skates the rocket blows up on me! Why sell the products together if they don't work? How in the heck am I ever going to catch that roadrunner?
Resolved
The complaint has been investigated and resolved to the customer's satisfaction.
We are here to help
16 years' experience in successful complaint resolution
Each complaint is handled individually by highly qualified experts
Honest and unbiased reviews
Last but not least, all our services are absolutely free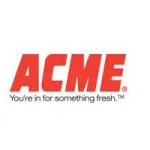 Acme contacts