ABS Med, Inc. complaints
2
ABS Med, Inc.
-
internet service
Michel Raicher, 113 E. Corte Rancho Centro, Sahuarita, AZ 85629
Just got email saying if over 1024g, you will charge me $10 for each
additional 50g.
Well my bill with Cox is very high, having big Bundle.
Normally now I work from home, my son play games, and we got
used to see lots of movies via Internet(amazon, netflix..)
I already got really mad some time ago when one of my receivers
broke and I want it to exchange to a Contour one, and was told
another $19 for the service...
Now this. You people really provide us with fast internet and we
go and use it. You do not have a service(I looked at Ultimate), and all is
locked at 1024G, so I have no option.

Can I suggest you increase the Ultimate usage? Or offer me something
I can live with that I do not have to tell my son to stop usage of Games, and
we stop usage of any service looking at movies(including cox offerings)

Thanks
Not allow normal consumer to post... Had to select a company name, so that is not valid.
The complaint has been investigated and resolved to the customer's satisfaction.
ABS Med, Inc.
-
Poor treatment
I have worked on and off with this medical transcriptionist company for a year and I have found that they lacked professionalism when it came to dealing with mistakes that an MT might make on a document. They would not take credit on their part for the errors that may have had made and suddenly stop giving you work with barely an explanation whatsoever. They also strictly use emails to communicate and were not very consistent with the amount of work they gave you. The pay is very poor at $1.50 /half page and $3.00/ a page. While that might seem good initially, if you wound up typing for a new discipline and the doctor was a poor dictator, you were only given maybe two samples of a document and then were expected to type perfectly. I ended up getting a doctor that would consistently give half page reports where I might spend sometimes 20 or 30 minutes figuring out his dictation and then realize, heh I just made a $1.50 for 30 minutes of my time! The suppot staff is very limited, although friendly. I personally feel this company for me is not worth the time to be employed with. You only get paid once a month and the work is so sporadic. My advice, try another organization, or have a back up as this one is not enough of a income provider.
Resolved
The complaint has been investigated and resolved to the customer's satisfaction.
We are here to help
16 years' experience in successful complaint resolution
Each complaint is handled individually by highly qualified experts
Honest and unbiased reviews
Last but not least, all our services are absolutely free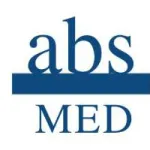 ABS Med, Inc. contacts