X-Treme Scooters / Taosun complaints
9
The complaint has been investigated and resolved to the customer's satisfaction.
X-Treme Scooters / Taosun
-
unusable product
I bought an X-treme electric scooter ATV-1000 for my wife last Christmas (2008). I worked OK after the first 3 trys in January. There was a problem with the controller emitting a loud high-pitched whine, so I bought another controller that was suppossed to have this fixed from the factory. After installing it properly from instructions supplied by X-treme, it hasn't worked since. It keeps burning out controllers and throttles. At one point I had just replaced a controller, got on it to try it, let go of the brake and it came to life with 100% power, throwing me off the ATV as it ran into the garage and hit some cartons at full speed. I could have easily been seriously hurt. The tech staff thinks that everyone is proficient at electronic testing. I spent $1, 000 hard-erned bucks on this piece of crap that worked on the first 3 trys, although with a loud whine. Don't buy anything from these people. Look at reports on the web and the hundreds of reports about defective products arriving with corroded or broken parts and virtually no returns accepted. I can only hope that their home state will enact a class action law suit. I will never get my $1, 000 hard earned money back, plus the $150 I spent buying parts and it still sits in my garage as a reminder of my huge mistake by entering into a purchase with this company. I have never bought anything from either the web or at a store that had the myriad of problems that this piece of ### has.
Resolved
The complaint has been investigated and resolved to the customer's satisfaction.
The complaint has been investigated and resolved to the customer's satisfaction.
X-Treme Scooters / Taosun
-
missing parts, no service
I bought a XA-750 electric ATV and picked it up from the Newton, IA warehouse on a Thursday. Upon assembly, numerous parts were missing and the batteries were totally dead - unrecoverable according to a local Interstate Battery dealer. I borrowed a set of batteries and discovered that the controller module was also bad. I took the original dead batteries and the module back to Newton on the following Monday. They had no batteries in stock and said they would order new and they would take three weeks. It has now been six weeks and no word of any kind. I have opened several support tickets and have made numerous calls to their Customer Support department. As for the controller module, they gave me something that doesn't even begin to fit. Along with it is a two page conversion of the original to the substitute - somewhat. The plugs are different and some items on the ATV can't be used because the replacement module doesn't have a plug for it. No plugs were supplied. I contacted an electrical shop and they said they could do it for about $100. The service departments solution is for me to take the ATV back to them and leave it so they can modify the wiring. Even then, some features would not be functional. I am not about to part possession to them even though I currently have a $450 door stop that is doing me no good. It is brand new and will be out of warranty before it ever rolls a wheel. I have given up on this ever working. Folks, don't make a mistake and buy anything from them.
Resolved
The complaint has been investigated and resolved to the customer's satisfaction.
The complaint has been investigated and resolved to the customer's satisfaction.
X-Treme Scooters / Taosun
-
rip off
X-Treme Scooters on line. I ordered a scooter from The Go Store, which in turn has them shipped from X-treme Scooters. When we received the Scooter, it was damaged, pieces fell out of the box, hardware was missing and there was no instruction manual. We contacted them immediately and after several days finally heard back. They said they would be sending us replacement parts but they were on back order. These were the problems: 1) Fender is cracked
2) Plate over speedometer is cracked.
3) Speedometer does not work
4) Electric start does not work.
5) Back lights do not work
6) Spring fell out of box, no idea where it goes.
7) Lights on the dash board don't work.
8) No instruction manual.
9) Tool kit was ripped when the we took it out of the box.
10) No shocks absorber on the seat.
11) Missing all nuts, bolts and pins for the trunk. How can this company get away with sending damaged goods? From your website it appears we are not the only ones to experience this. It looked like someone just threw everything in the box (not packaged) and shipped it. The box was damaged but sealed so I don't believe that anyone at Fed ex opened the box, took parts out for the trunk and resealed it. I "opened a ticket" with them and at this point the remaining issues are Cracked fender
Cracked speedometer cover---area that surrounds this is cracked as well.
Back lights do not work, lights on the dash board do not work, speedometer does not work.
Ripped tool kit.
All nuts and bolts and pins still missing so we can't attach the trunk No shock absorber on the seat (I'm told this is no longer a feature and they are correcting their web site). It was a feature when I ordered the scooter. They are saying the replacement parts will fix everything but I have a hard time believing this.
In addition, there is no phone number to reach these folks at. The faxed manual they sent me shows where the phone number has been whited out. Again, how do these people get away with this?
Resolved
The complaint has been investigated and resolved to the customer's satisfaction.
The complaint has been investigated and resolved to the customer's satisfaction.
X-Treme Scooters / Taosun
-
fraud and scam
Do not...Let me repeat, DO NOT buy anything from these people. Not only do they sell garbage, they treat you like second class people when you contact them about fixing the product you just bought. They expect you to figure out what is wrong and they want you to pay the shipping to send it back if you receive it damaged.

Quote from their rep, ' Do you ask Walmart to pay you to return something if it doesn't work.'

If it would cost me over $300 in shipping to return an item that I received damaged, you're right, I would demand them to pay it.

They are rude and nasty and I now want everyone to know about these no good rotten people.

Enough said.
Resolved
The complaint has been investigated and resolved to the customer's satisfaction.
This review was chosen algorithmically as the most valued customer feedback.
In november I purchased a x-treme xb-508 electric scooter. The unit arrived as promised and operated fine for a while. One week after receiving the unit my son was riding it and it lost power in the rear motor and will not run. I contacted x-tremes customer service div. About my problem and their warrenty coverage because it is still covered. I was told to...
Read full review of X-Treme Scooters / Taosun
X-Treme Scooters / Taosun
-
false claims
Here's another big, fat sucker! I paid $399 of hard earned cash for my screw-job from The Scooter Guru!

Out of the box I should have known better. After installing the handle bars and filling the tank up with gas I was ready for my first ride. After jumping aboard and rolling on the throttle... The rpm's went up as I slowly rolled to a stop! No air in the tires! Startup said nothing about checking the air pressure. Needless to say, the rim spun within the tire severing the inner tube stem where it protrudes from the wheel. The tube was now trash. I spent about an hour or so removing the wheel, sprocket, rotor when the pig metal tools stripped. I bought new tools. Contacted the Guru and the new tubes are of course, on backorder and should be in in 2 weeks. It's been 3 weeks so I bought a new tube at Lowes. Installed it (what a be-atch!) and made my first test ride. Seemed pretty peppy, but the brakes were not adjusted correctly, if at all! I adjusted or tightened more nuts and bolts on that thing than I have fingers and toes!

The seat, nice feature, well... if you like to be dumped off the back of the scooter! You can tighten and retighten all you want. The metal simply stretches and lacks the notches required to achieve a non slip union. I replaced the seat with a Bell and it was fine.

Now on to the gas tank. The bolts will vibrate loose after only an hour or two of riding. I found the rear bolt magnetically attached to the starter motor. I had to replace them both along with the spacer sleeves also using LockTite on the threads. First go 'round didn't hold, added more LockTite (crossed fingers and toes).

While on my second tank of gas, oh yeah, the claim to +20 miles per tank must be for a 50 lb Chinese kid (who probably assembled this scooter) on a 20 mile downhill slope. This engine does like the gas! I weigh 210 and I think I got about 7-10 miles on the first tank. I'm not sure of the capacity of the tank, but let's say it's about a quart (1/4 of a gallon). This would mean the an average 28-40 mpg. That sucks considering the vehicle only weighs 50 pounds! Equate that efficiency to a small car weighing 3000 lbs and that is 0.017 mpg or better represented as 58 gpm (yes - that unit of measure is "gallons per mile"!). Check my math!

How 'bout that "dual front shock suspension system". Nice eh!? Completely false! There is no shocks, simply a flexible plastic part that resembles a dust boot on a real shock. The forks are static (fixed). The only suspension you get is in the flex of the tires. That's it!

Which bring me to the claim "The XG-550 cannot be broken". All that stress goes directly to the frame and it can be broken. All you need to do is ride it, just normal everyday riding, on streets and sidewalks. I'm only on the second tank of gas here folks! I'm 6'-0" and weigh 210 lbs. The specs reflect that a rider of my size should be no problem. Well, I noticed a new bounce in the ride. The welds at the back where the frame meets the deck broke. The Guru said he would put a claim in and I should here something in two weeks on whether they would replace the unit or replace the frame. I'm pretty sure of what the verdict will be.

So here's some really good advice. I consider myself mechanically inclined. I can fix just about anything. Unless you intend on spending a lot of time and money installing parts and correcting design flaws for the life of this scooter, RUN! Run as fast as the wind, the other way! This unit is made of only the best, malleable "pig" metal that China has to offer! Perhaps this is where they are disposing all their excess "LEAD"...
X-Treme Scooters / Taosun
-
do not buy this product - read the bbb report
Original Business Start Date: January 1999
Local Start Date: January 2001
Principal: Cathy Debruyn, Customer Care Manager
Customer Contact: Cathy Debruyn, Customer Care Manager - [protected] or [protected]@alphaproductsintl.com
Email Address: [protected]@alphaproductsintl.com
Incorporated: January 1999, IA
TOB Classification: Mail Order & Catalog Shopping, General Merchandise-Wholesale
BBB Membership: This company is not a member.

Additional DBA Names

Alpha Products International
A.P.I.
American Flags Wholesale

Nature Of Business

The company imports various types of pocket bikes, electric and gas scooters to sell the products to store fronts and Internet dealers. The company also imports various products for wholesale sales.

Customer Experience

Based on BBB files, this company has an unsatisfactory record
BBB Definition:

Unsatisfactory record - A company has an "unsatisfactory business performance record" with the Bureau is based on the experiences reflected in BBB files. This file condition results when the company has failed to resolve or respond to complaints, repeatedly failed to respond or resolve issues in a timely manner, failed to resolve the underlying issues for a pattern
BBB Definition:

Pattern - More than 2 complaints involving the same allegations usually within 12 months that are significant in relation to the company's size and volume of business.

Of complaints, failed to honor their commitment to mediate or arbitrate disputes or honor mediated agreements or arbitrated decisions, failed to substantiate, modify or discontinue false advertising claims that are challenged by the BBB, or failed to discontinue unauthorized use of the BBB name and logo, a Federally protected trademark.

Of complaints involve product quality and difficulty obtaining proper support or assistance once the product is received.

Consumer complaints primarily allege that their scooter arrives either defective or damaged. Several consumers have stated that their scooter appeared to be used upon arrival. Other consumers have stated that the quality is so poor that the parts break after a short period of use.

Service issues - Claims of alleged delay in completing service, failure to provide promised service, inferior quality of provided service, or damaged merchandise as a result of delivery service.

Consumers allege that after contacting technical or customer support, the delivery of promised parts is delayed or never received. Once received, there are allegations that the parts are defective, incompatible or broken. Refunds or exchanges are generally denied, as the company relies on terms of their Warranty and Refund Policy.

Complaints against this company are now being forward to the Iowa Attorney General's office.
Iowa Attorney General
Consumer Protection Division
1300 East Walnut
Des Moines, IA 50319
Attention: Steve Switzer

The Bureau processed a total of 122 complaints about this company in the last 36 months, our standard reporting period. Of the total of 122 complaints closed in 36 months, 64 were closed in the last year.

Additional company management personnel include:

Ms Lecia Haggard - Owner
Mr Greg Meske - Owner/Partner

Additional Fax Numbers, and Email Addresses

Additional Fax Numbers
Fax: [protected]

Additional Email Addresses
[protected]@alphaproductsintl.com
The complaint has been investigated and resolved to the customer's satisfaction.
X-Treme Scooters / Taosun
-
defective scooter
On 12/04/06 I purchased a gas powered scooter with an electric start (XG-470) from X-Treme Scooters / Alpha Products International in IA for my 11 year old sons Christmas present. I have continually had issues and technical problems with this scooter since it was originally purchased. I originally purchased this scooter with an additional 90 Extended Warranty. To date, I have had to install a new carburetor, install the gas tank and assembly, the idle switch has broken, the electric start has broken and now the throttle has broken.

My son has gotten to ride this thing maybe 3-4 times with issues almost every time. When I originally purchased this scooter I was not prepared to have to be a licensed scooter technician to be able to fix the multiple issues and problems it has had straight out of the box. When I purchased the extended warranty I was under the impression that they would take care of that for me – that is usually why you purchase an extended warranty. So far I have spent 8-10 hours installing new parts, exchanging bad parts, to the point now where I'm attempting to re-wire a scooter – all of which I am not trained or experienced to do. At the present moment his scooter will not start as the throttle and electric start have broken. X-treme Scooters sent me 2 new parts that they assured me would be easy to install. After dis-assembling the electric start and hooking up the new one they sent, we discovered there was an extra wire that does not go to anything – now it has no power at all as well as they sent the wrong part for the throttle. Now we have this stupid thing laying all over the garage floor with 50 wires hanging out of it and no help from x-treme other then to tell us to take a picture of the wires and send it to them.
Resolved
The complaint has been investigated and resolved to the customer's satisfaction.
X-Treme Scooters / Taosun
-
rip-off artists!
I sent for 505 model gas scooter, electric starter has never worked, pull starter broke, sent for new one, cost 22 dollars, they sent wrong size, would not make refund for this error they made. I will not pay 22 dollars for another one, so scooter sits in garage, also I have x-treme 360 electric scooter, they sent new tube, cost 16 dollars, walmart has it for 4 bucks, will not give me refund, they are rip off artists.
We are here to help
16 years' experience in successful complaint resolution
Each complaint is handled individually by highly qualified experts
Honest and unbiased reviews
Last but not least, all our services are absolutely free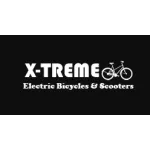 X-Treme Scooters / Taosun contacts