Overview of WALCO Funding customer experience
WALCO Funding, as reported by numerous consumers, has been plagued with a multitude of problems. Complaints highlight their lack of transparency and poor customer service. Many customers have expressed frustration with hidden fees and misleading terms, leading to financial hardships. Additionally, WALCO Funding's slow response times and unhelpful representatives have left customers feeling neglected and unsupported. These negative experiences have raised concerns about the company's credibility and reliability. It is crucial for potential customers to be aware of these issues before considering any financial dealings with WALCO Funding.
WALCO Funding complaints
6
Newest WALCO Funding reviews & complaints
Warranty
Canceled and still charged the wrong amount, never gave permission except the down payment to use bank then I would call in monthly. Won't give refund oh but will give back 30 bucks difference in the pay. What a scam talked to 3 difference people and each said the warranty covered other stuff then it actually did. Forgot to mention last month down deposit was suppose to be taken out and it didn't they claimed it was a glitch on that day then charged 3 weeks later for a higher price.
Desired outcome: Refunded 150 they charged.
This review was chosen algorithmically as the most valued customer feedback.
Walco contacted me in November 2022 and said they were calling on behalf of Mercedes and since my warranty was complete they wanted to offer me extended warranty . I own a 2920 Mercedes model GLS 450. They started telling me what it costs to replace certain items on my GLS 450 and that it would be cheaper to have this policy which was $495.00 up front and...
Read full review of WALCO Funding
Walco/services and my enrolled
I received a text from my credit card company asking if I made this charge. Which looking at the name it was Walco, I told them no.

I've looked through my papers at around the house and I am unable to find anything that links me to Walco.

Unfortunately they are closed at the moment, and I plan on contacting them tomorrow to find out if they can enlighten me on when and what I would have subscribed to them and their services.
Desired outcome: Enlightment and a credit, which I have already received from my credit card company. But nevertheless I still want them to acknowledge an error was made or if I ordered it
Walco Payment Home
I spent a year and a half paying $190 a month and I had never needed it... two months after I need it to check my air conditioning they say that they do not have personnel to send it to me to check and that it could take more than two weeks since they have many people waiting... bone I'm going to have to solve and the insurance? It is better to make a pot of savings with that money…. Could it be that one can claim their money and get out of that service?
Walco Payment Plans
DO NOT TRUST these guys. Scams. They call you and act like they are your Home Warranty Company and mistakenly I ended up giving them my Credit Card information then they started taking out from my account until I noticed that my actual Home Warranty Company which was "Fidelity National" has nothing to do with these guys "Walco Payment Plans" who apparently represents Bliss Home Warranty which they said "they have no idea who they are and the actual Policy which I was able to to the customer service rep sent over accidently the policy jacket, very expensive says INTEGRITY ADMIN GROUP. Scams, Scams, Scams, be careful not to get on the fish hook I did and I regret it.
This company does payments for sketchy extended warranties
This company does payments for sketchy extended warranties. I take care of an old family member who got tricked. The big problem is, this company's number shows up on the CC statement with recurring charges, and I can't stop it by calling them. They send me to another company, and when I called the supposed warranty company, they said they canceled the plan I called about, but then the charge happened again. I call them back, they say, "No, we didn't charge you that amount on that date, we charged a different amount on a different date. You gotta call Walco again, this charge must be for something else." So, I've been calling them today and they've hung up on me three times as soon as I say the customer's name. They're purposely making it impossible to cancel. I'm fighting this on the credit card, which seems like the only way to go. They target old folks and vulnerable people with these scam warranties and won't let you cancel unless you close your credit card, that's the main thing here. If you see a charge from this company on your credit card statement, they're ripping you off.
Collect Your Trust Badge
Be recognized for outstanding customer service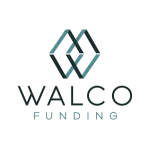 WALCO Funding

contacts
Website
www.walcofunding.com
We are here to help
19 years' experience in successful complaint resolution
Each complaint is handled individually by highly qualified experts
Honest and unbiased reviews
Last but not least, all our services are absolutely free